Finding the right monetization strategy
Iconosquare (previously Statigram) is the original Instagram analytics platform. In 2011, Founder Jerome Boudot used the Instagram API to build a single page for tracking KPIs, like follower growth and top followers. CEO Romain Ouzeau explains:  
"We knew Instagram was cool, but it didn't have the analytics. We're both passionate about data so when they released the API, we decided to see what we could do. It started with just 5 KPIs but we had thousands of users after just a couple of days."
By 2014, millions of users (both brands and individuals) were using the platform to track their social media performance.
But when Instagram made changes to the API and introduced conditions about the naming of companies it worked with, Statigram had to rethink it's monetization strategy. 
As a result, Iconosquare was born: Romain says:
"The changes to Instagram's API meant we couldn't keep monetizing users through ads on the  desktop app so we needed to move to a better, more sustainable strategy, which for us meant pivoting to paid SaaS." 
Moving to a paid subscription model was a big change for Iconosquare and something that Romain admits was hard to get right:
"We worked hard to make sure our technology could accommodate the SaaS model but we didn't get the strategy right with our customers. We had to backtrack and try again.
"When we reintroduced paid plans, we kept the free version and started the 'pro' offering at $1. This gave us time to build out the pro version, incrementally raising the price as we started to target business customers. Our starting price now is $29."
In setting up a billing stack in the early days of the company, the objective had been to "just have something that worked". However, after a few years, Romain wanted to optimize these processes as he started to think about other ways of generating revenue. He explains:  
"We had always focussed on acquisition but it was getting more expensive. As a bootstrapped business, we couldn't keep spending the money that way. So, we decided to focus on monetization and increasing revenue through activation and upsells."
With Iconosquare's existing setup, building new plans or making changes to the billing process required support from developers:
"It was very technical and the reliance on the development team made us reluctant to change anything. We had been contacted by a few payment providers so decided to look at the options."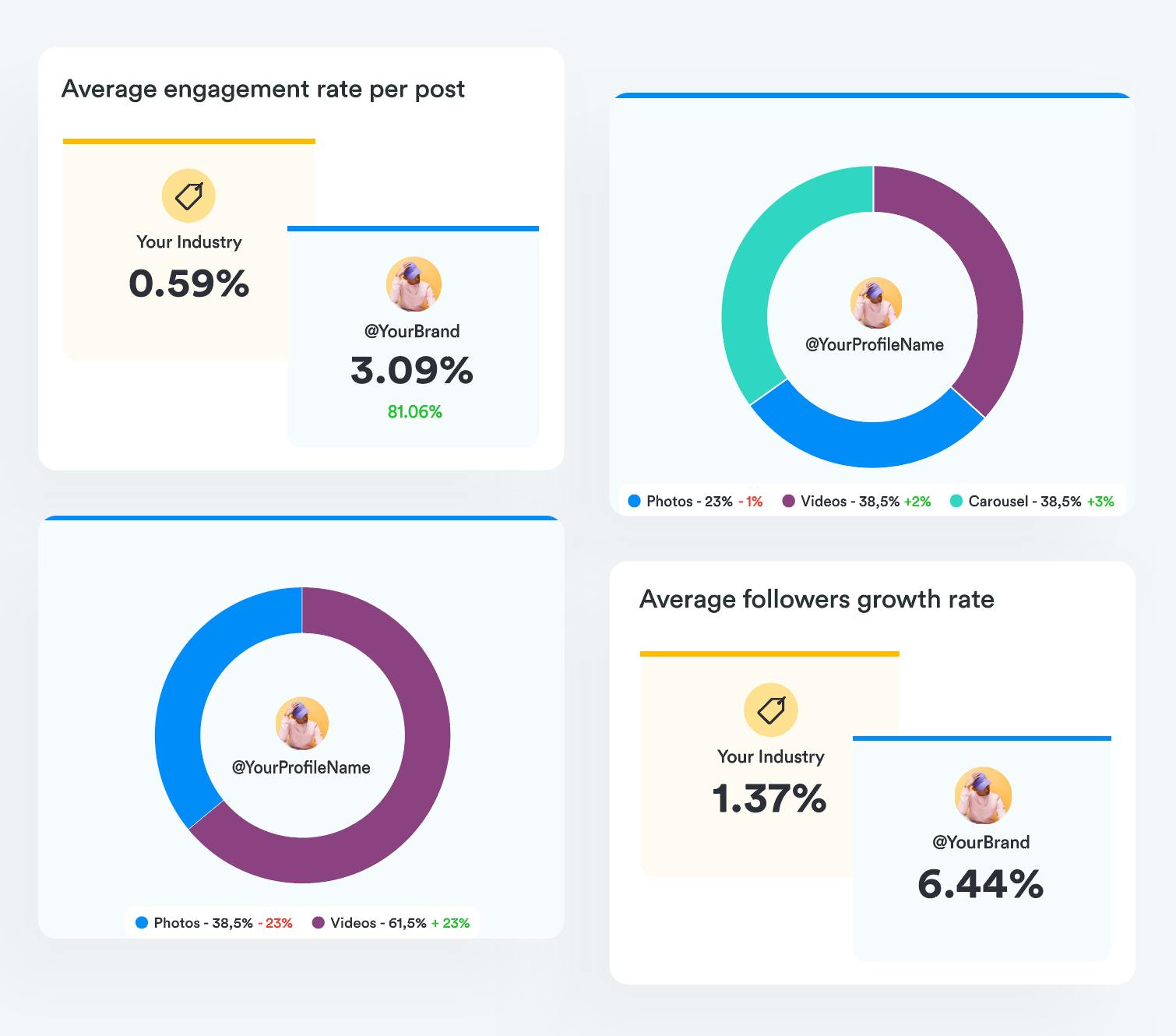 Migrating 13,000+ live customer subscriptions to Paddle
Iconosquare reviewed other billing, payment, and subscription management tools before deciding to switch to Paddle: 
"For us, Paddle was interesting because it's more than a checkout plug-in. It could impact all stages of the monetization process – from checkout all the way through to support."
Iconosquare successfully migrated over 13,000 live customer subscriptions to Paddle. With help from the Paddle team and systems, they were able to:
Map existing subscription packages and pricing into the Paddle dashboard.
Transfer card data from the existing provider's PCI compliant vault, to ours.
Reconcile the two processes together, matching the payment data to the correct subscription. 
For Iconosquare customers, this process was seamless and didn't disrupt their use of the platform. Of that cohort, 96% of those due for renewal in the week that followed the migration, renewed their subscriptions.
Cutting billing costs by 15%
The move to Paddle means that Iconosquare can manage the entire subscription process from one platform. This has streamlined reporting, given better visibility over accounting data,  and delivered significant cost savings on billing and payment processes.
"Switching to Paddle meant that we could remove some of the other tools we were using to manage billing. This, along with the time we are saving our development, finance and legal teams, means we've cut billing costs by 15%."
As well as cost-saving, using Paddle gave Iconosquare more flexibility in subscription management and allowed the team to run tests – without relying on developers.
For example, in some regions like Brazil, where free trials were extremely popular, users weren't converting to paid at the same rate as in other markets. Romain wanted to test the impact that offering a localized checkout experience, including language and currency, would have on conversion:
"With our previous provider this would have been a very lengthy process, it was just too much work for a test. Whereas with Paddle, I can switch on new currencies in 5 minutes from the dashboard." 
Paddle was built for software companies and uses the learnings from the thousands of companies it works with to help its sellers grow. For Iconosquare, this has meant working in partnership with their Paddle Account Manager on optimizing its SaaS model. 
"We really benefit from the experience Paddle has from working with so many other SaaS businesses. It's much more than a provider, client relationship. The people at Paddle really understand our needs and share their expertise to help us keep moving forwards – it's a real partnership."
Following the success of its launch with Paddle, Iconosquare is now looking to migrate the subscriptions of its enterprise customers too. Using Paddle's invoicing API, Iconosquare will be able to integrate with its CRM in order to create and send compliant invoices to its larger customers who prefer to be invoiced and typically pay for their subscription via wire transfer.