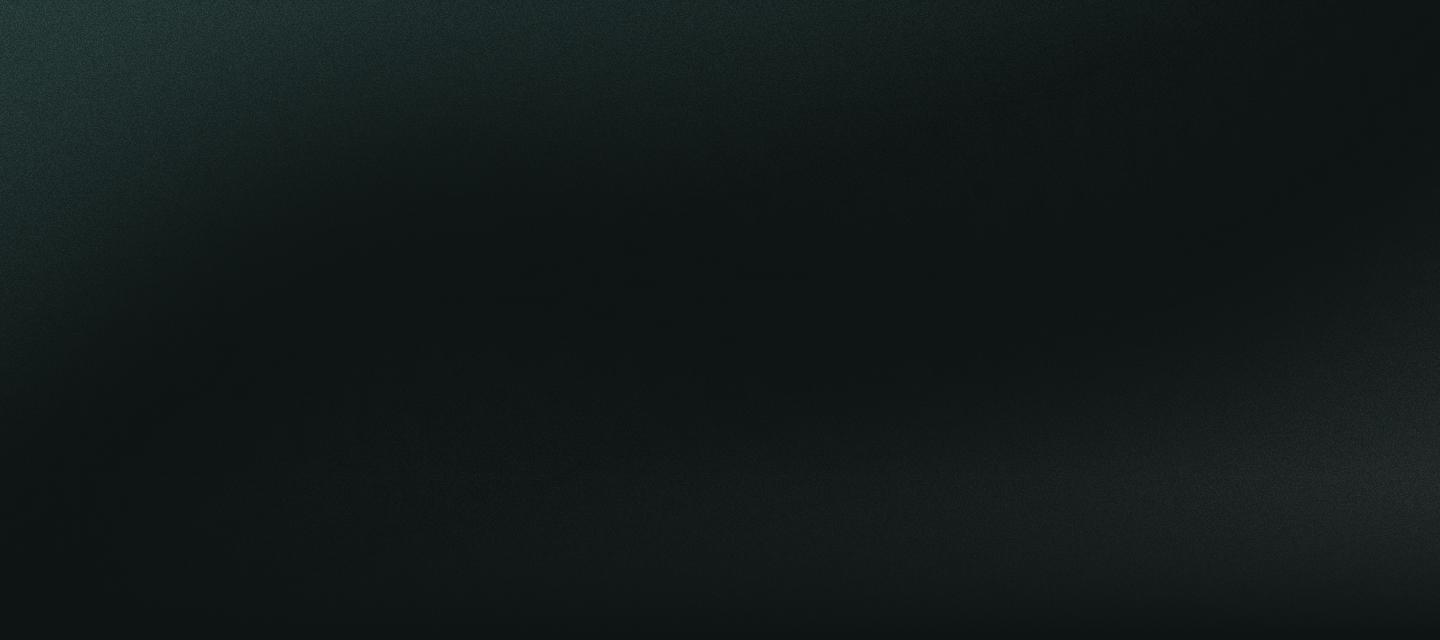 ProfitWell Metrics
Keep a finger on the pulse of your business
Accurate, accessible revenue reporting for subscription and SaaS companies - completely free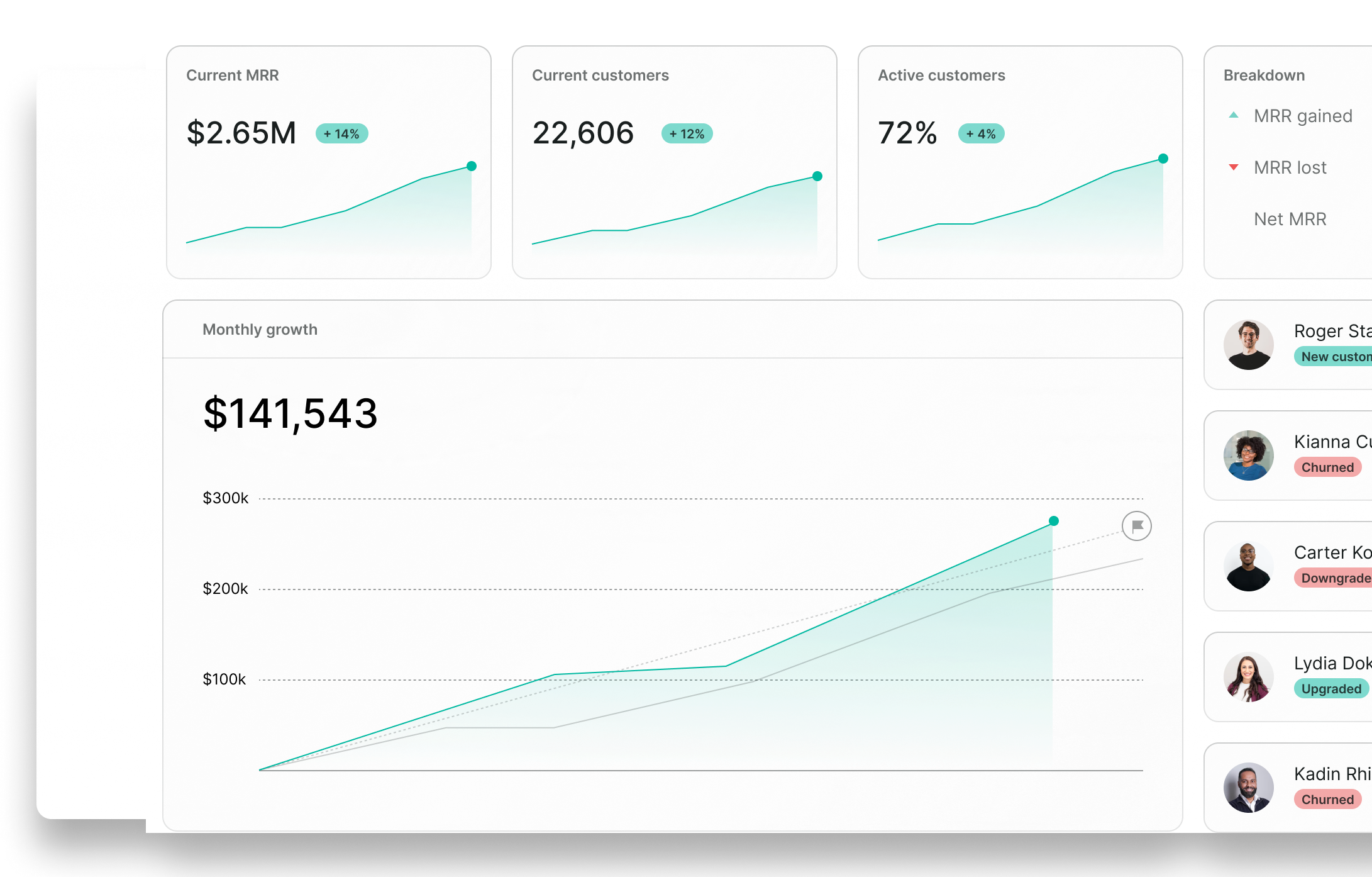 30,000+ companies Use Metrics To understand and grow their subscription business
Skip straight to insights
Precise and actionable revenue reporting without the headache
Leave clean-ups and confusion behind. Subscription reporting made easy with real-time revenue, cash flow, and retention data presented in clear dashboards and reports.
Essential revenue reporting
A clean view of the metrics your business lives by
Includes all top subscription KPIs and metrics right out of the box
Monthly recurring revenue
Churn
Upgrades and downgrades
Customer lifetime value
Active customers
Revenue per customer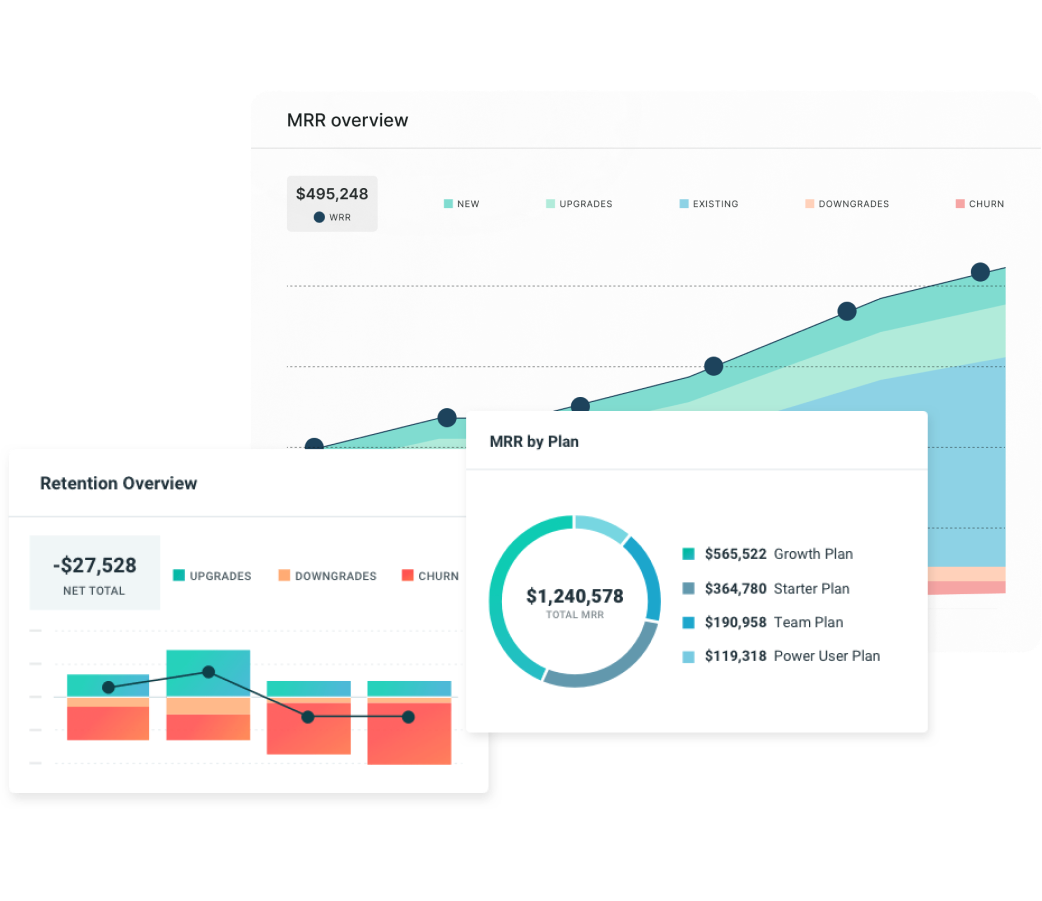 Effortless integration
Works seamlessly with your existing payments stack
ProfitWell Metrics effortlessly integrates with your current payments stack in just one click. Get your historical and current data, visible in your dashboards, all in real–time. Once integrated, you'll be able to start using the out-of-the-box features to track your subscription growth.
See who's ready to convert or upgrade
Customer health scores and signals show you where and how to grow customer spend.
Monitor trends in user engagement
Nudge active trialing users to convert
Target loyal users with cross- and upsells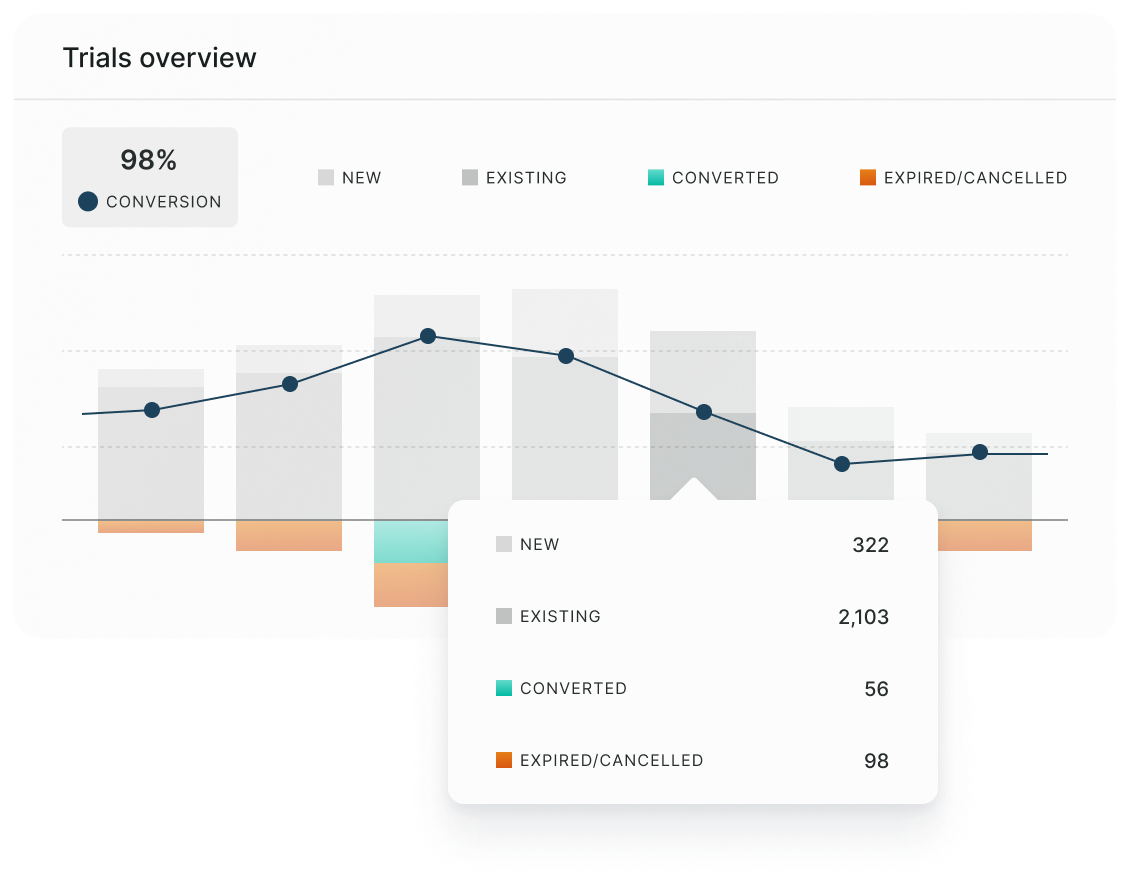 Stop churn in its tracks
Use activity data to find and focus your attention on the customers most at risk of churning.
Compare customer activity across plans
Set alerts to highlight at-risk relationships
Target salvage offers and support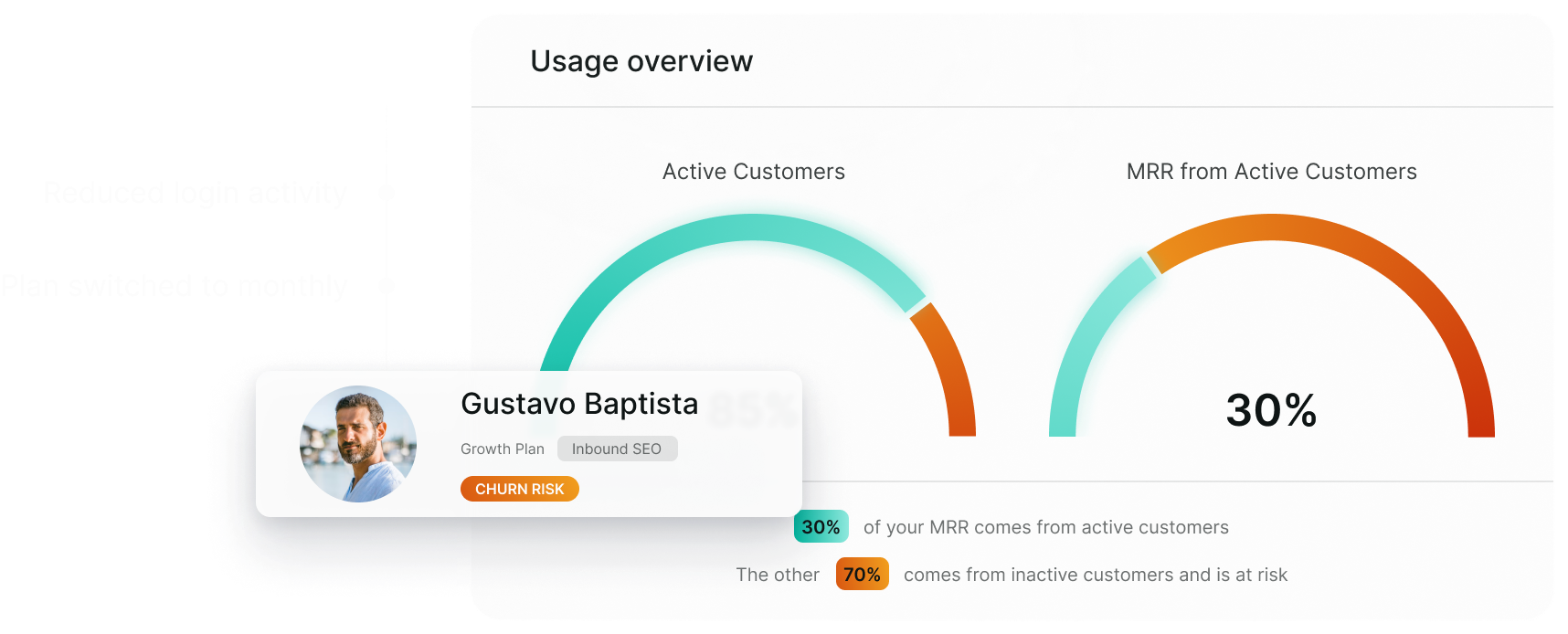 Put your growth in context
Gain access to the biggest subscription dataset in SaaS
Use ProfitWell Metrics' powerful benchmarking and segmentation tools to see how well your business stands up against the competition and find the driving forces behind your success.
Industry benchmarks
Compare your performance against 30,000 subscription and SaaS companies.
Explore benchmarks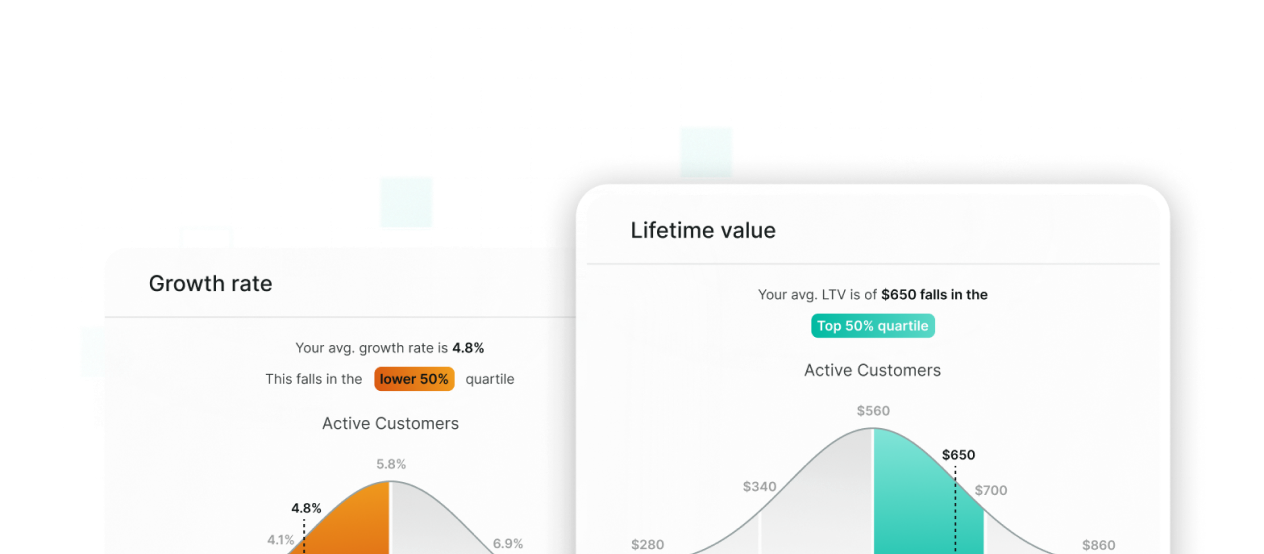 Advanced segmentation
Drill into customer segments, cohorts, and pricing plan data to find growth trends.
Explore segmentation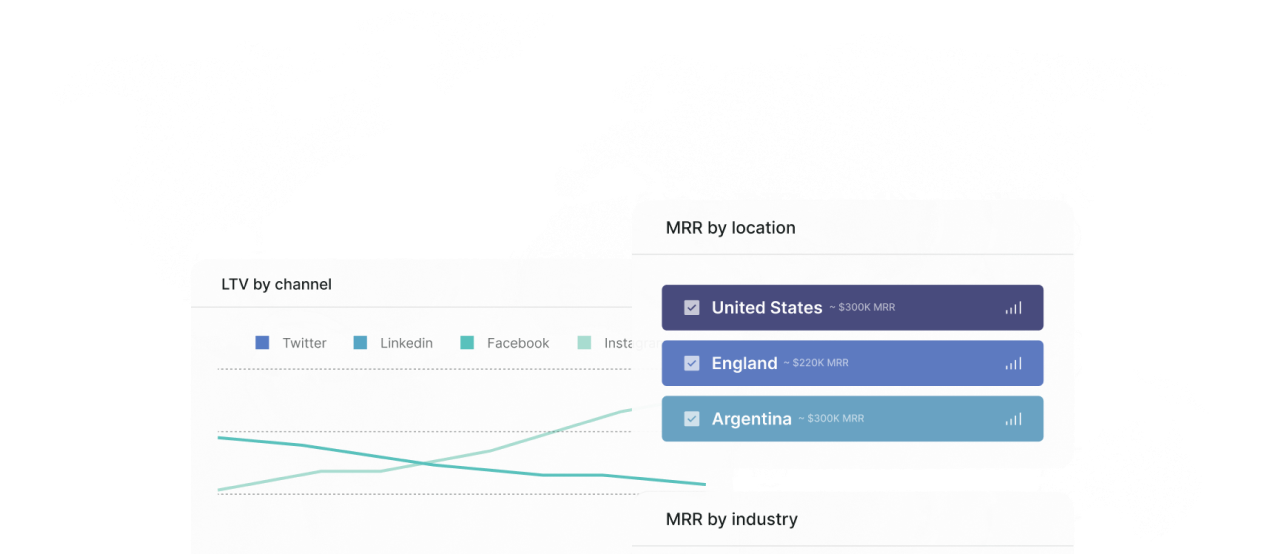 Integrations
Connect your data to let the insights flow
Use native integrations and the ProfitWell Metrics API to enrich and share your metrics with other tools, including your payments stack, CRM, and marketing automation engine.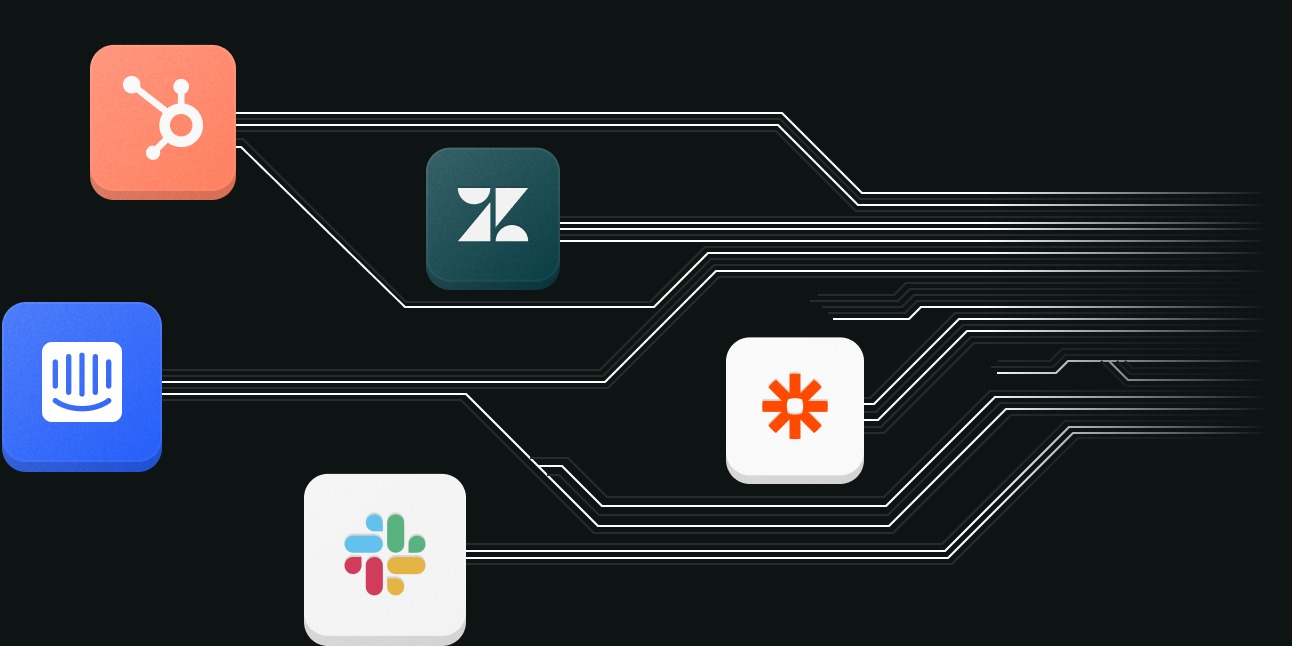 Complies with data privacy and security requirements, including GDPR and CCPA
Enriched with Clearbit and FullContact data for deeper segmentation
Customizable alerts keep you informed about the metrics you care about
ProfitWell Metrics is a great tool for any business running subscriptions. Well-done UI with solid reports and visualizations that give you great insights to customer and revenue growth.

Not on Paddle?
Integrate your existing payment stack in minutes
ProfitWell Metrics integrates with Stripe, Chargebee, and many other payment and billing tools, including Paddle.