Billing
Boost conversions with our SaaS checkout
Provide a seamless, secure checkout experience that drives customer conversion.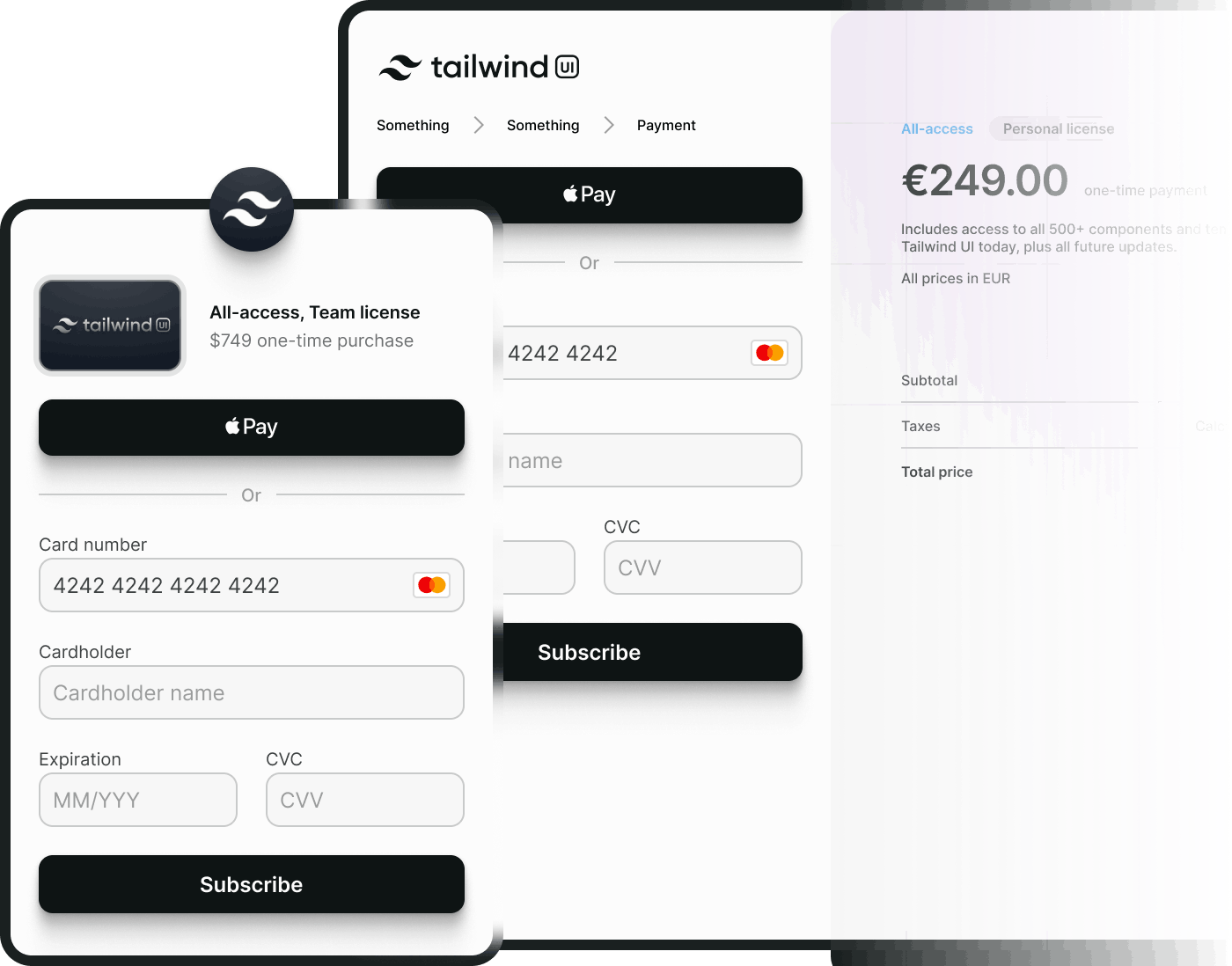 Unlock global growth with a localized payment experience
Improve your buyers experience with a checkout that automatically shows the right language and local currency. The localized experience extends beyond the point of conversion with localized checkout recovery and post-purchase emails.
17+ languages
29+ local currencies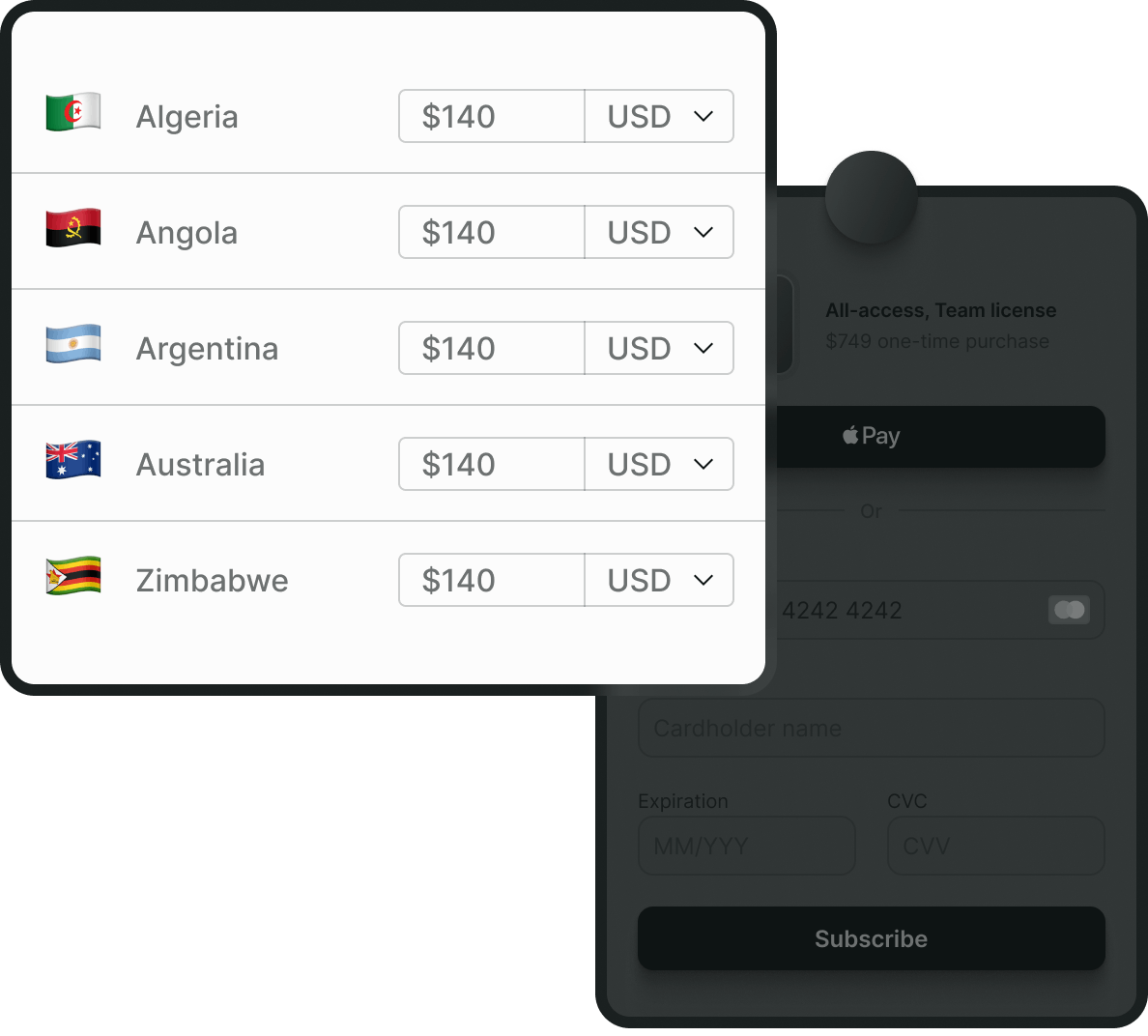 Localized payment methods
Smart optimization show users the most popular payment options for their region, easing the path to conversion.
Regional pricing
Leverage regional differences in willingness-to-pay to drive additional revenue and unlock new customers with powerful advanced payment options.
Customization
Make the checkout experience your own
Increase conversions and build user trust with a checkout that matches your brand and UI. Choose from multiple checkout UI formats, fully optimizaed for cross-device display, as well as a range of customization options to build out your unique checkout experience.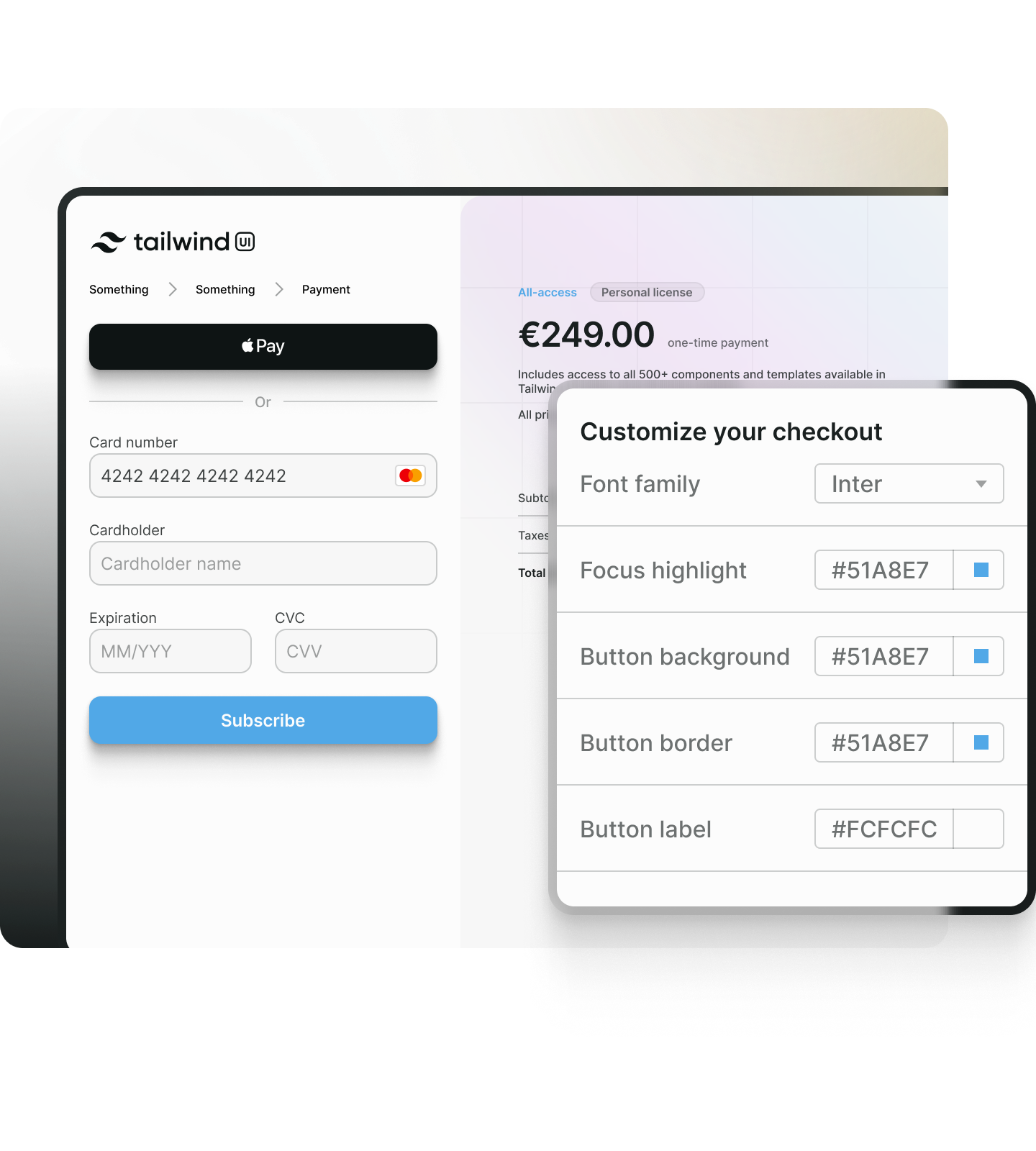 We have a lot more control over the checkout experience now. It's on brand and cohesive with our website, which really increases customer trust in the experience.
Ensure global compliance from day one
As a merchant of record, all of your global sales tax compiance burden for checkout transactions rests with us. We automatically calculate, charge, file and remit the correct amount of sales tax for each users' region.
Complete sales tax compliance All your sales tax charged, filed and remitted for you Find out more
Automated fraud protection Safeguard every payment from bad actors Find out more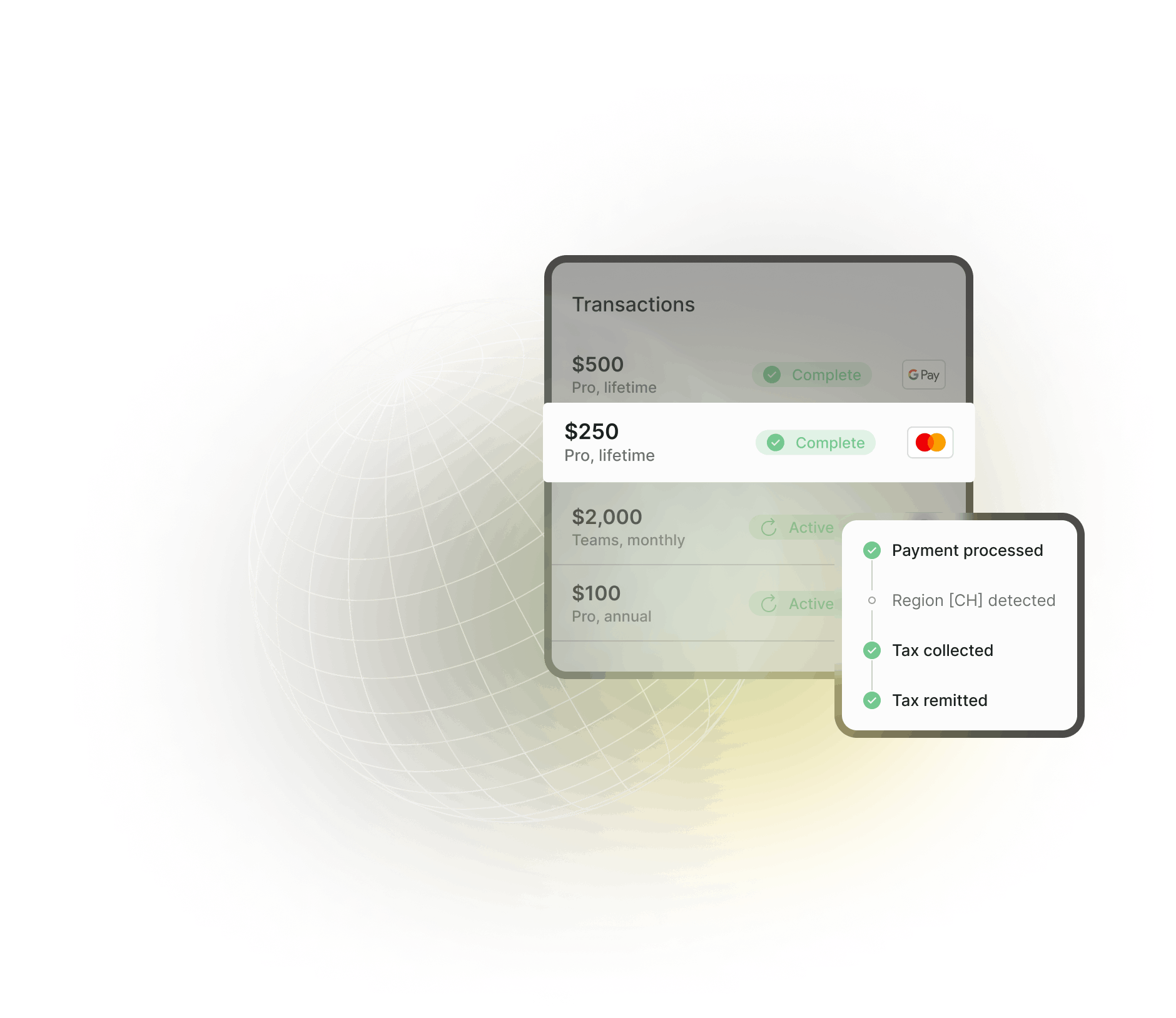 Integration
Get up and running fast
Integrate an overlay checkout in no time without waiting for developer resource. You can start transacting with no extra coding or new pages needed.
Once it's live you'll benefit from ongoing compliance updates, security upgrades and conversion optimizations without any need for manual updates.
Learn more about Overlay Checkout
Learn more about Inline Checkout