Reconcile revenue data
Reconcile self-serve and sales-assisted revenue streams
Combining inbound self-serve with a sales-assisted motion is the biggest trend in SaaS, but it also doubles go-to-market complexity.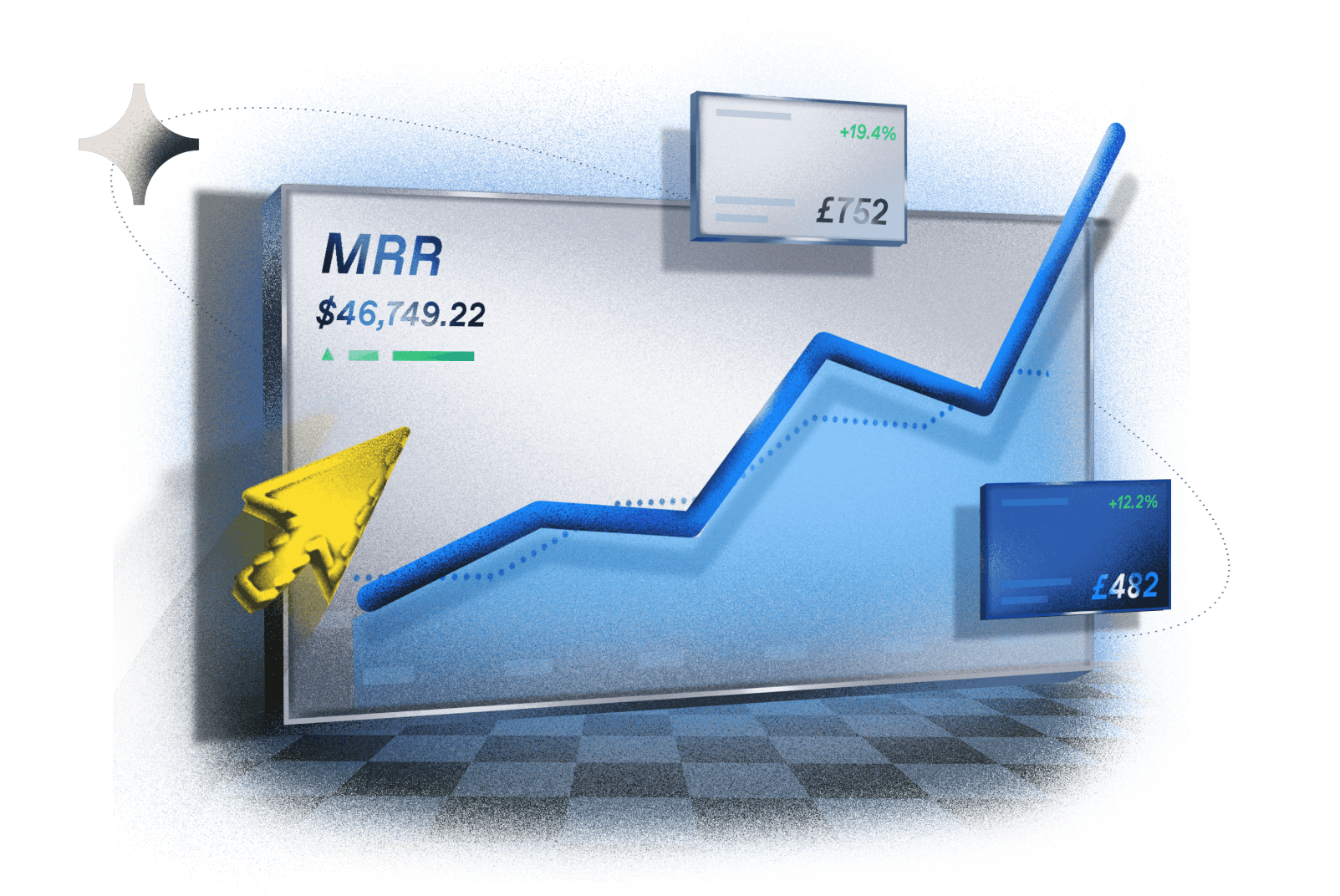 The hybrid sales challenge
Many high-growth B2B SaaS companies are pursuing hybrid strategies, using payment processors and subscription tools for self-serve, and CRMs and financial tools for their sales teams. 
But this involves building two fragmented payment stacks and wasting time on manual billing and reporting, and it leaves revenue data disconnected and inaccurate.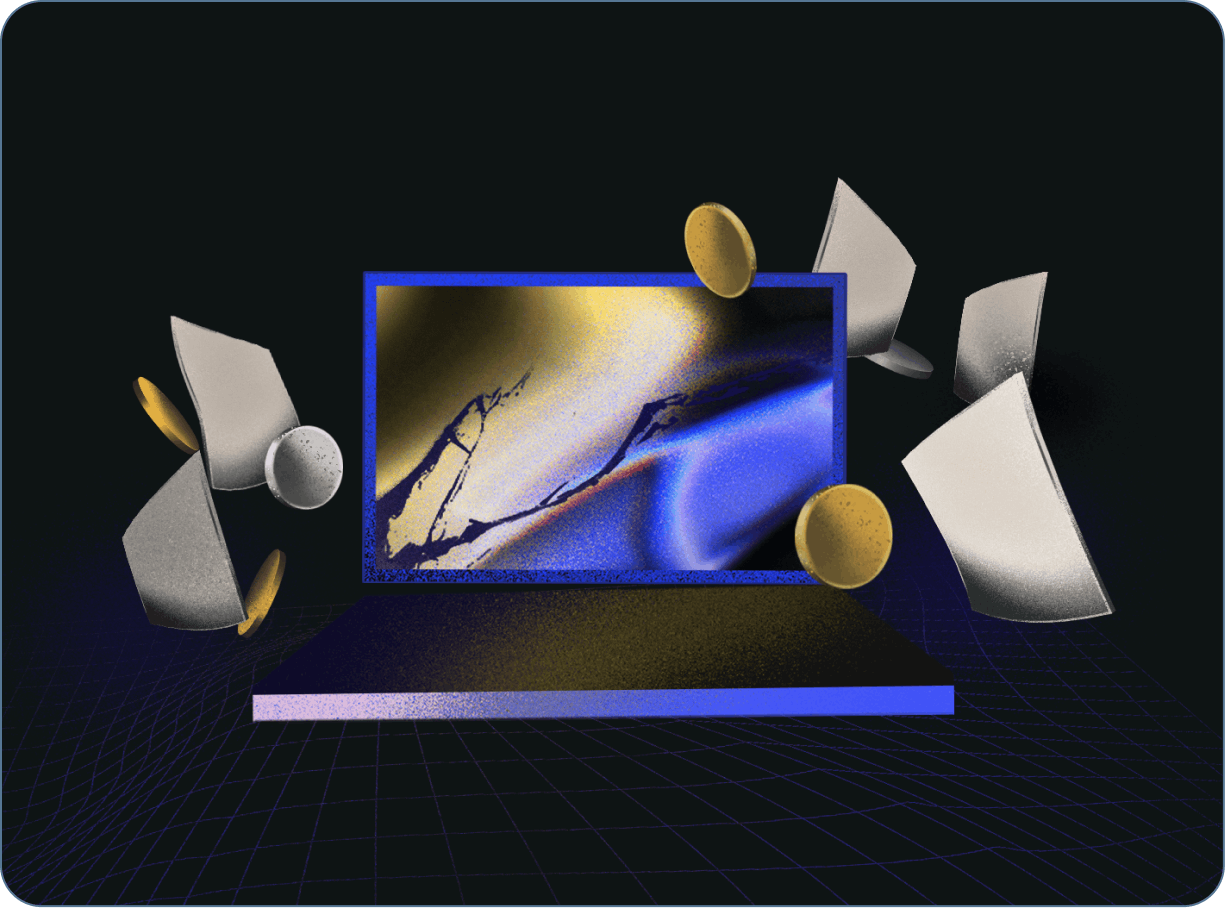 The Paddle solution
With Paddle, both your sales motions are in one place, so you have a single, reliable source of revenue data for all your customers. It's your secret weapon in deploying the most potent go-to-market strategy without any of the usual pains.
The bottom line: run your hybrid sales motion with just one reliable integration.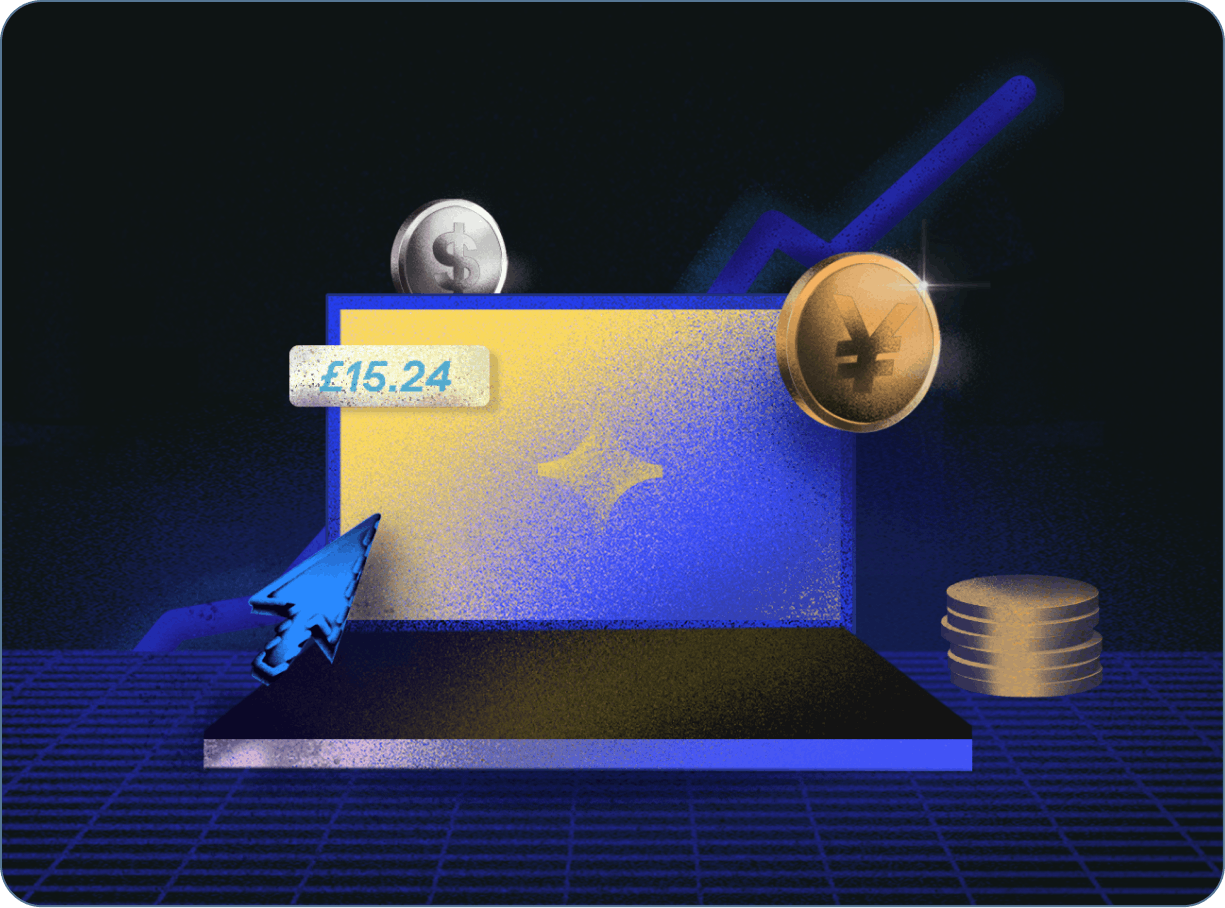 Better
A single integration, for accurate data on every sale 
Faster
Avoid building two payment stacks for self-serve & sales-assisted
Simpler
Reduce costs on tools, headcount, and contractors
Safer
Sales tax compliance taken care of for both sales motions
A single integration for a single source of revenue truth
Paddle supports everything you need to sell with sales-led and product-led motions  — from invoices, checkout, and payment methods to risk, buyer support, and tax compliance. No other tools needed.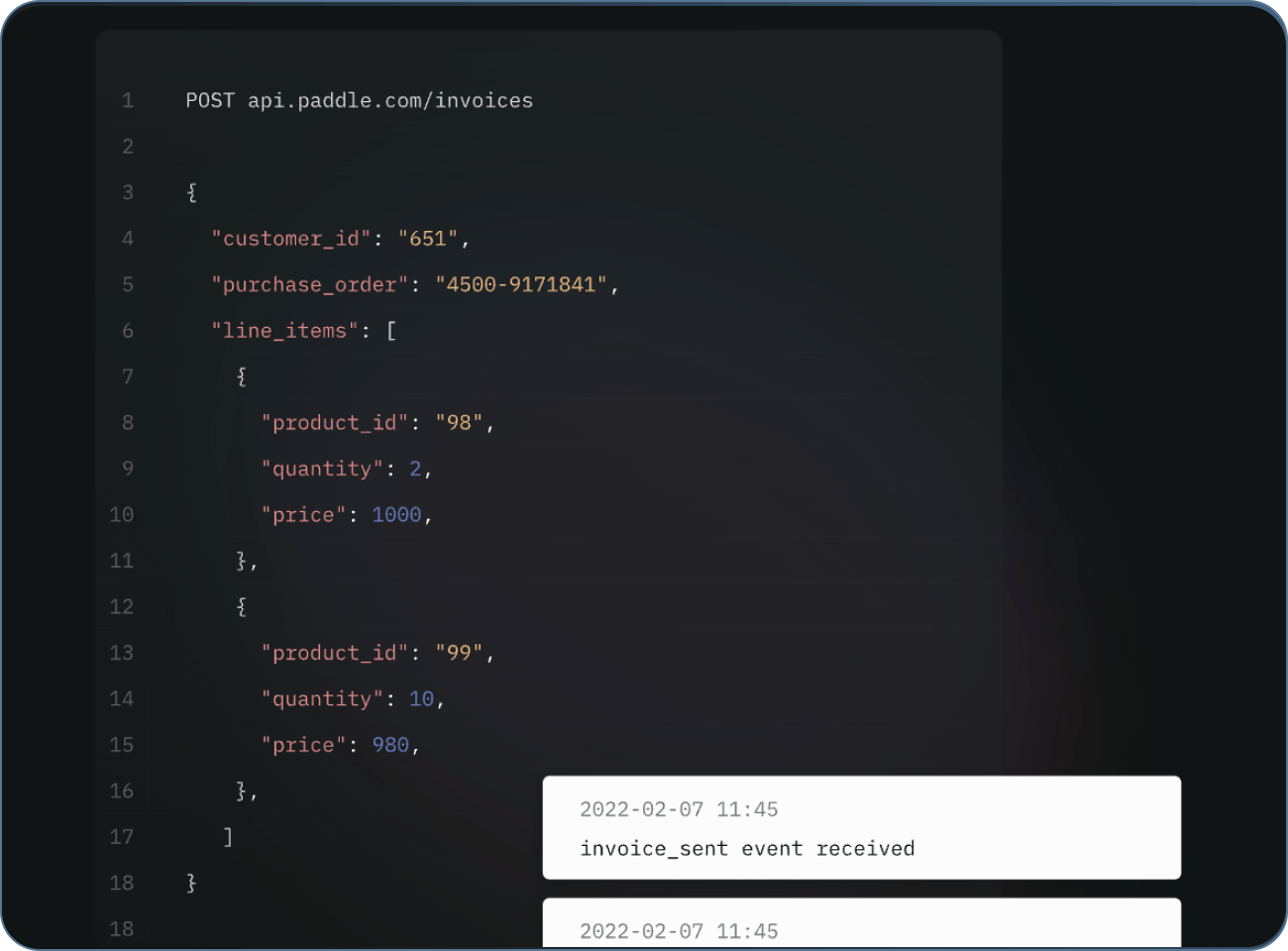 Revenue reconciled for both sales motions
With Paddle you no longer need to use endless spreadsheets to report real revenue. We simplify revenue reconciliation and surface reporting metrics that really matter.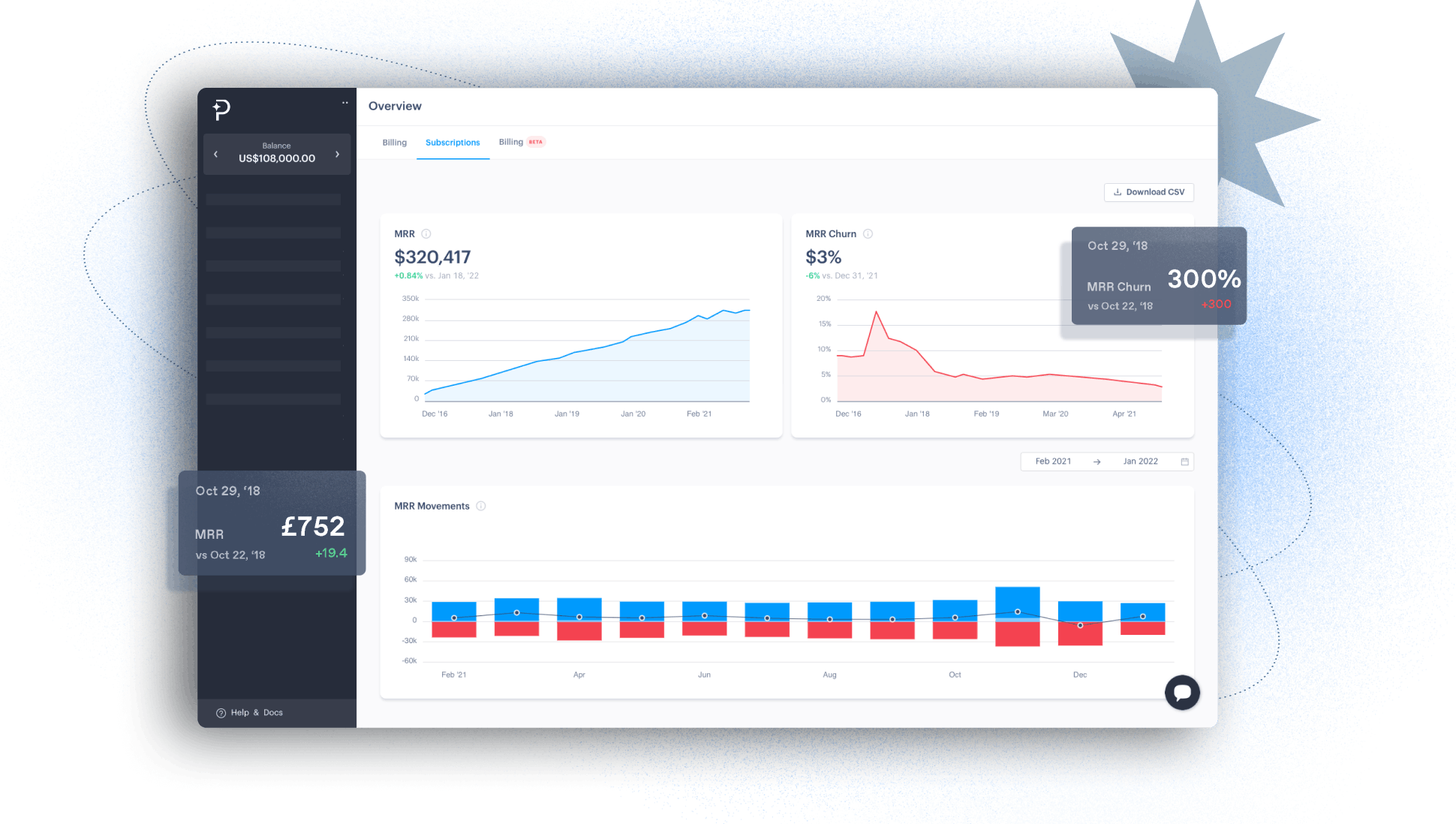 Globally tax compliant for invoices and checkouts
As a merchant of record, we're registered to collect and remit global sales taxes on your behalf. As a result, your checkouts and invoices are tax compliant globally by default.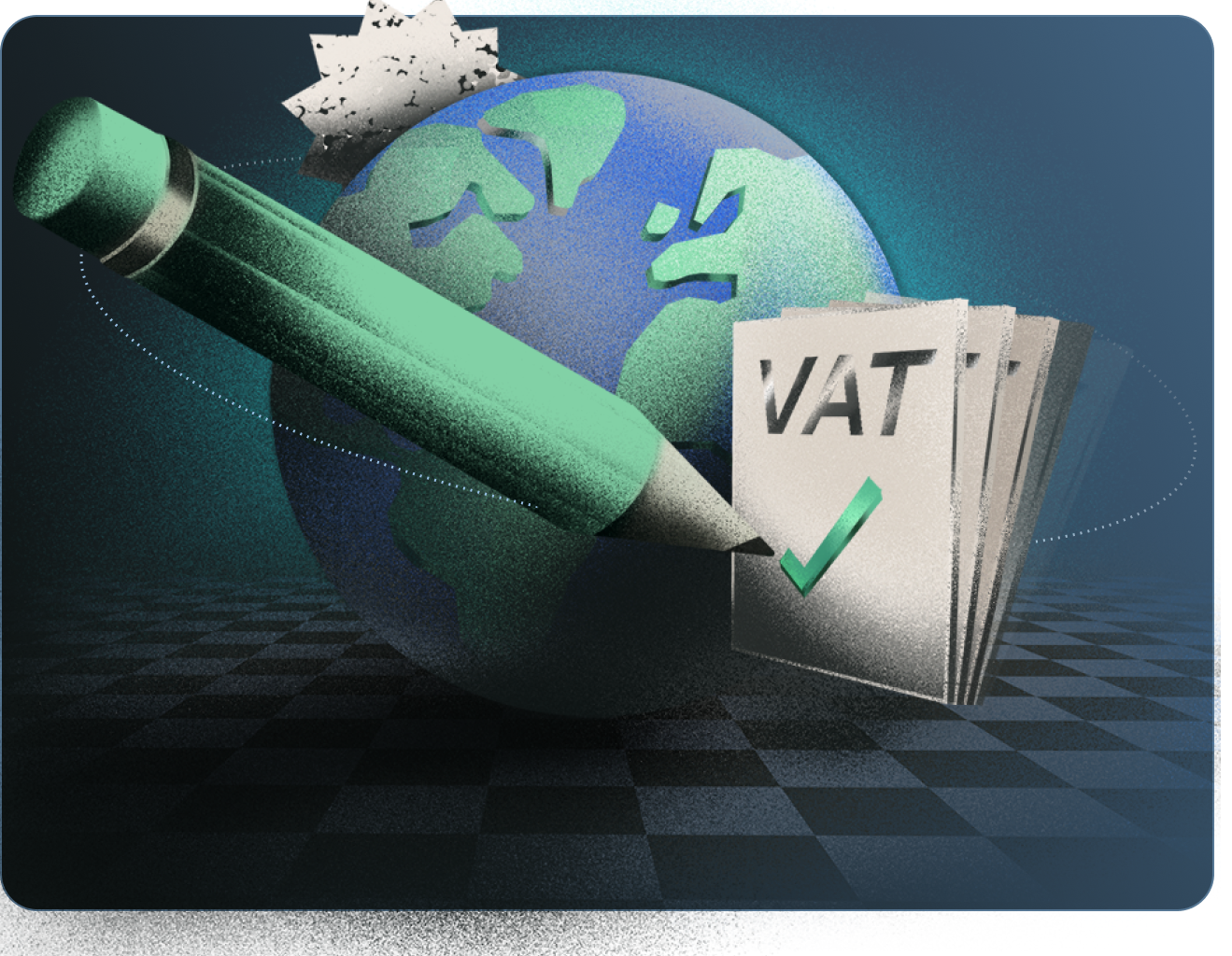 Switching to Paddle meant that we could remove some of the other tools we were using to manage billing. This, along with the time we are saving our development, finance and legal teams, means we've cut billing costs by 15%.