Billing
Unlock SaaS invoicing at scale
Create and send invoices easily. Use advanced features and APIs to automate your B2B sales processes.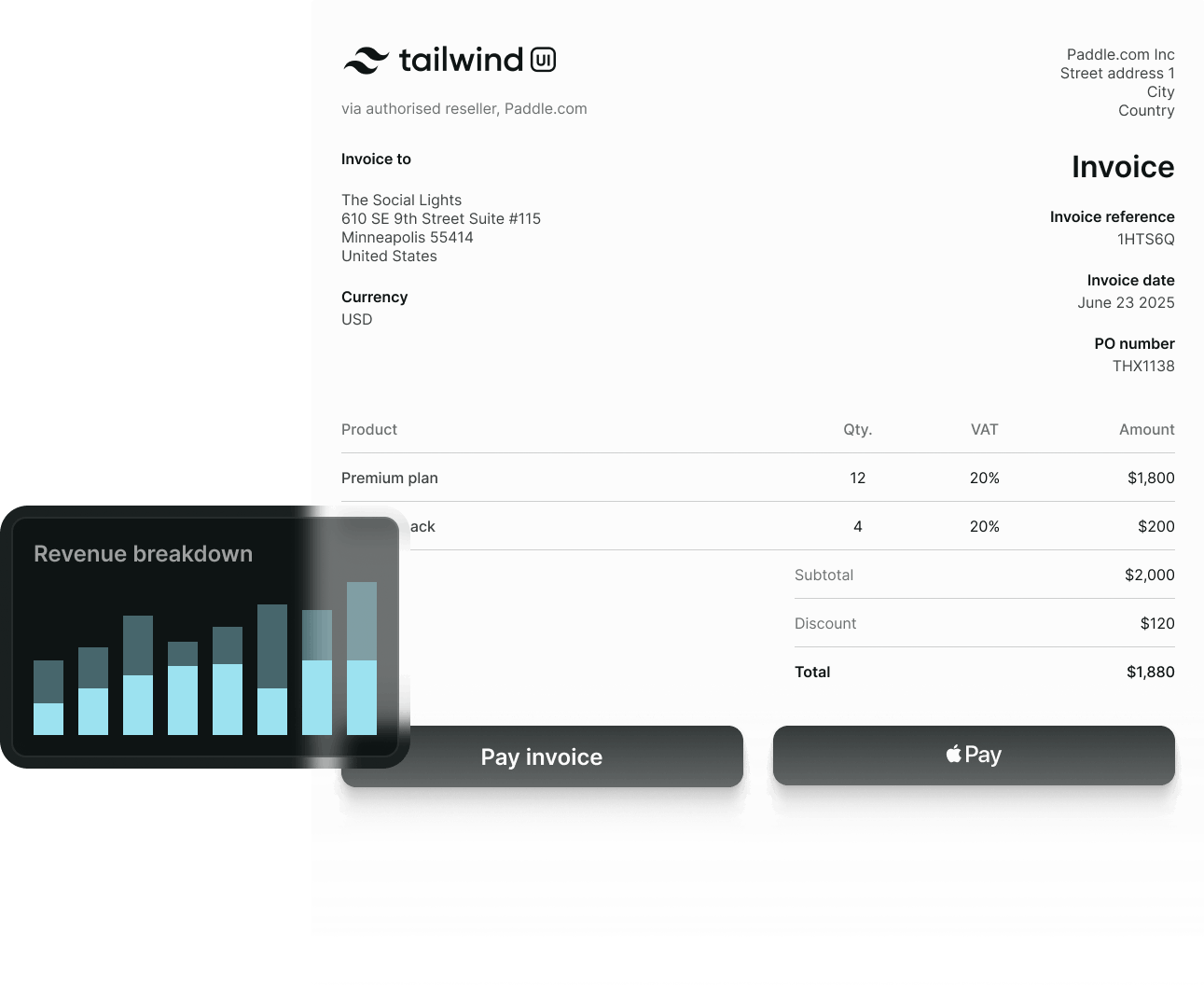 Create and send invoices to your customers in minutes
Provide your customers with a full breakdown of costs and easy payment options to speed up your entire accounts receivable flow. Use our Billing APIs to automate your B2B billing processes and unlock even more growth.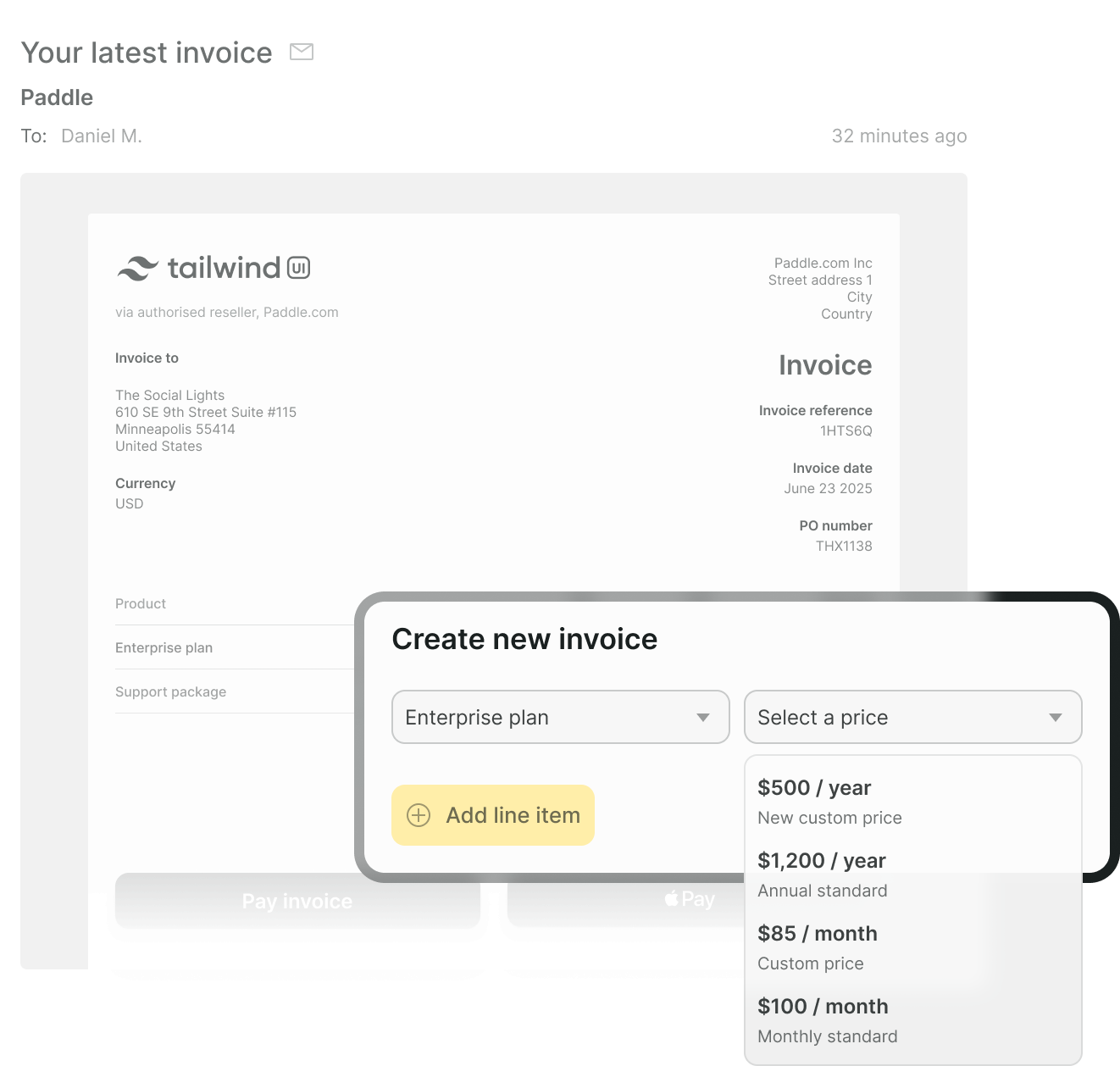 Reduce operational overhead
Send invoices internationally with confidence that you are compliant with local tax and banking regulations. Billing automatically reconciles everything, there's no need for you to set up bank accounts, entities or reconcile individual payments.
Tax & compliance with Billing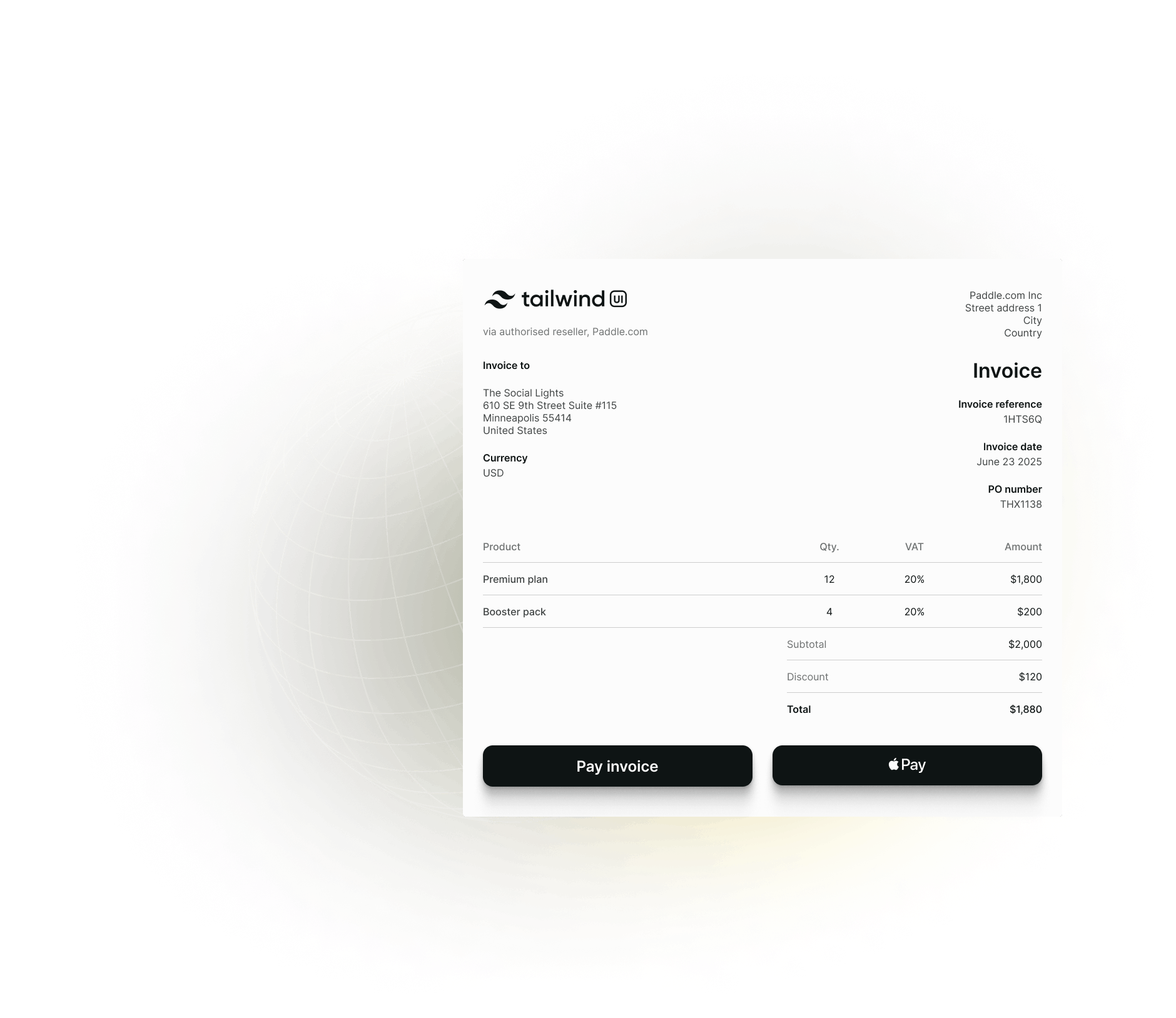 APIs & webhooks
Automate your B2B billing processes
Automate the creation and issuing of invoices and supporting processes. Billing's powerful APIs mean you can also integrate with your CRM or ERP systems.
Send your customers invoices automatically
Automate recurring payments
Reconcile every payment
Provision access to your products
Explore Billing's APIs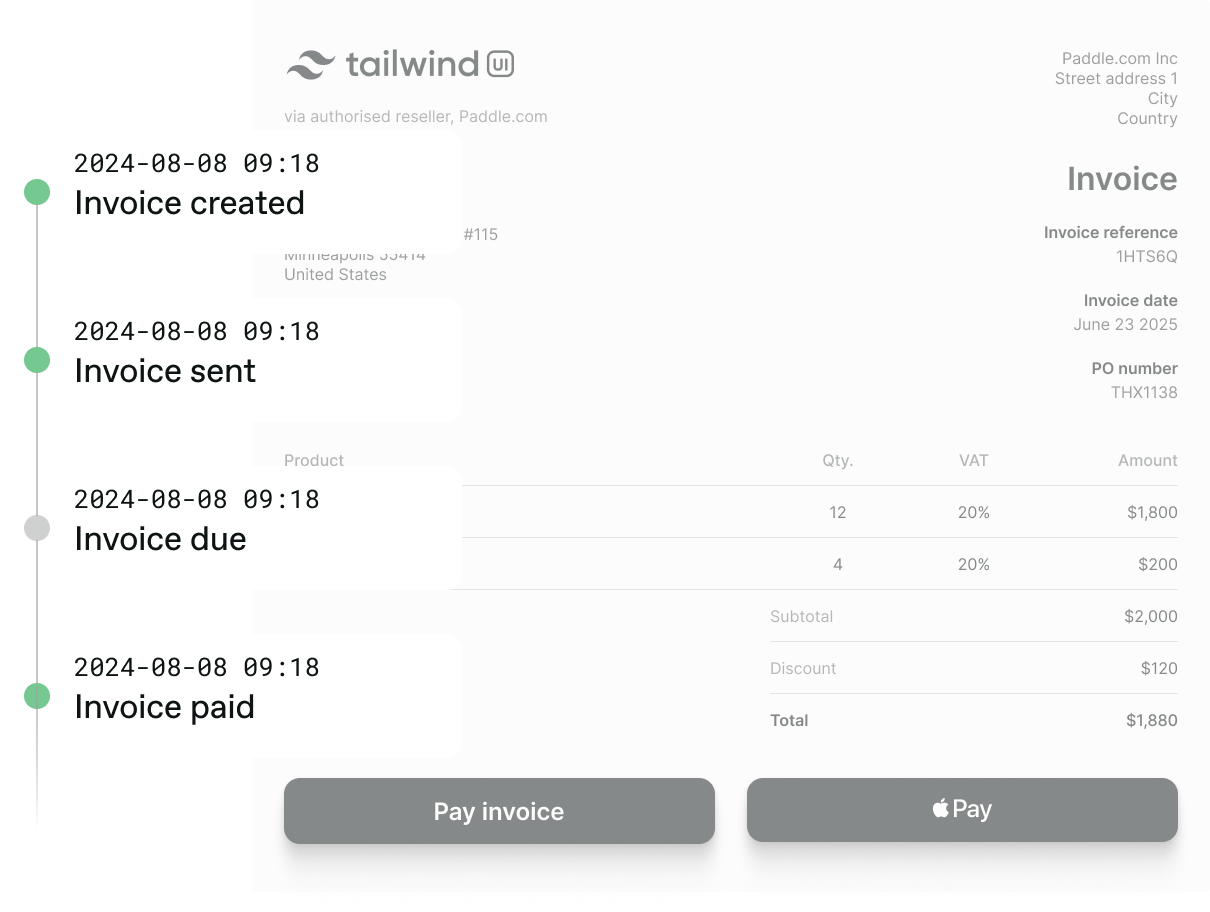 A single source of truth for your revenue data
Spend less time on manual data sifting and reporting. Whether you're selling through a checkout, issuing invoices, or using a combined, hybrid model, all your revenue is in the same platform.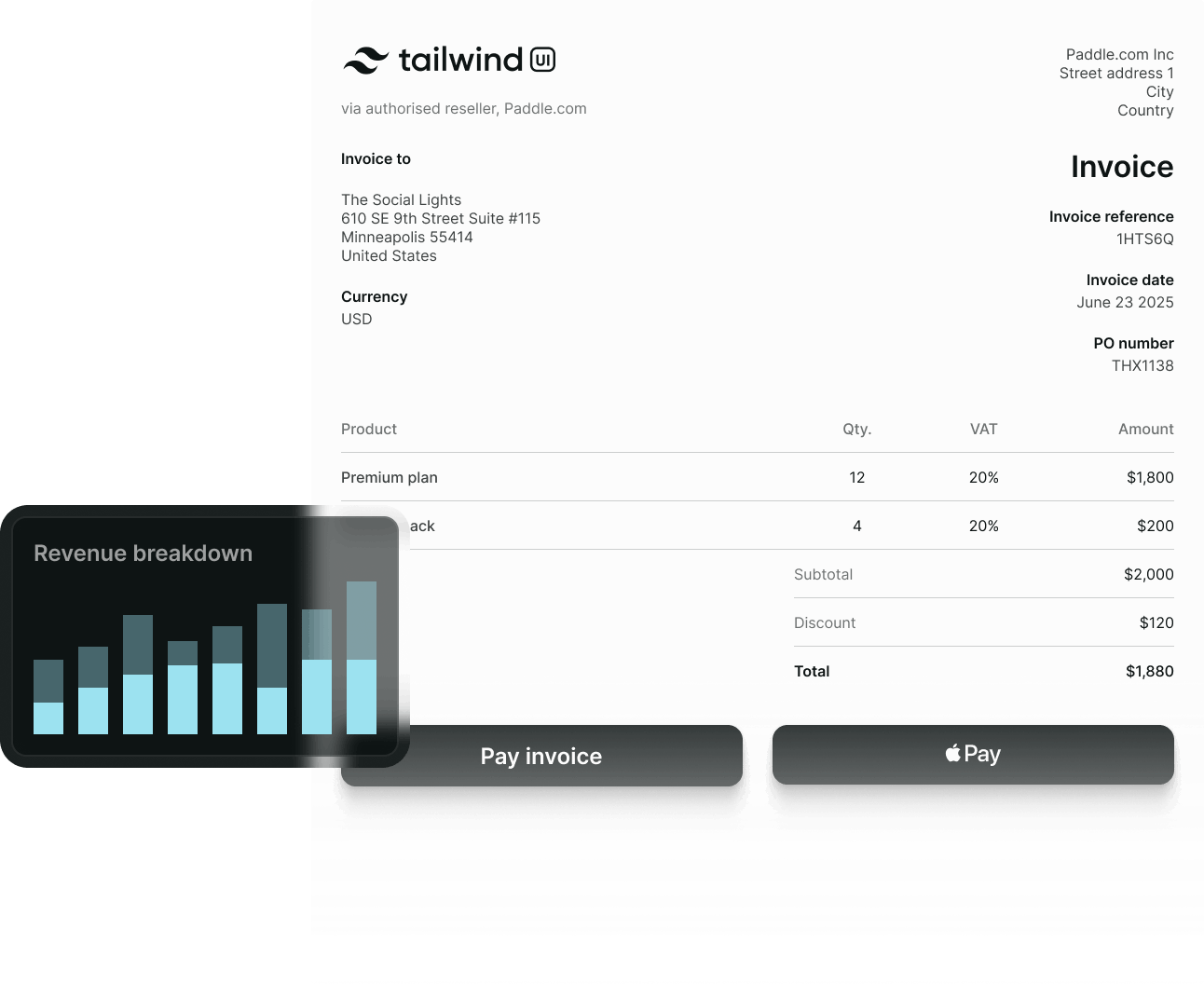 The team's vision for Invoicing is clearly set to eliminate friction across the entire SaaS enterprise sales process.
Pay-as-you-go
Global payments and billing seamlessly unified in one platform
Cross-border sales tax compliance
Protection against fraud and chargebacks
No migration fees, monthly fees, or hidden extras
Sign up
5
%
+
50¢
per Checkout transaction
Custom pricing
Tailored pricing for rapidly scaling and established large-scale businesses.
Contact Sales
Custom pricing to fit your business model and products
Get access to optional premium services and success management
Custom migration services and implementation support