Webinar
The state of SaaS Pricing: Data and insights driving pricing decisions in 2023
Join our pricing strategists to find out how B2B SaaS businesses are getting smarter in a tougher market (and how you can get a cut above the competition).
Join Pricing Strategists, Sarah DeVries and Sanji Johari, as they break down the brand-new data from our survey of hundreds of B2B pricing leaders. Get the full picture of how you stack up against the competition.
1 hour
Originally streamed Sep 19, 2023
What's this session about:
Subscription analytics sits at the heart of SaaS growth. Whether you are doing day-to-day reporting, the last quarter's reports or investor decks, you should always be able to go deeper and deeper on why you're growing (or not).

When we opened our doors over a decade ago, most SaaS and subscription companies treated pricing and packaging as an afterthought when it came to growth. 

They'll be diving into the data and recommendations around:
The SaaS revenue metrics leaders are focussing on optimizing.
The pricing and packaging strategies dominating the market.
Where you can set yourselves apart from the competition.
Sarah DeVries
Pricing Strategist, Price Intelligently by Paddle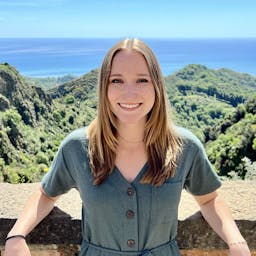 Sanji Johari
Pricing Strategist, Price Intelligently by Paddle