Automatically reduce churn and improve customer retention
Billing's dunning programs and churn interventions automatically recover failed card payments and deploy personalized messaging that retains your customers.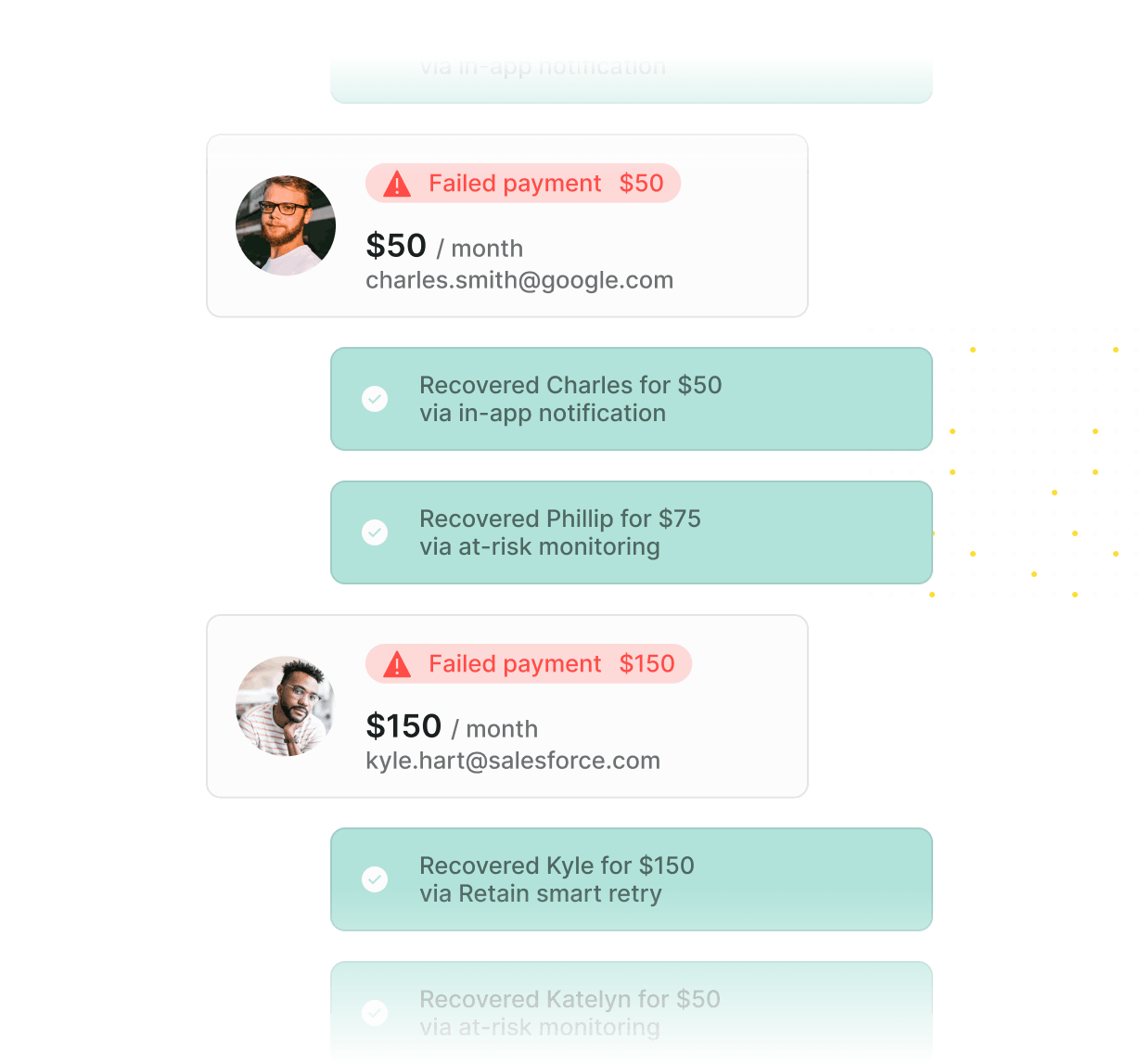 Tactical card retries
Before subscription renewal, check for credit card updates
Retain uses a best-in-class recovery algorithm to rerun failed card payments, at the exact moment to maximize recovery rates. Our retry logic focuses on factors like day of the week, failure codes, card type, and payment location to boost acceptance rates.
Payment recovery
Make it easy for customers to update payment details
Paddle Retain removes all friction from the payment update flow. When a payment fails, users are sent a personalized email prompting them to update their payment details via a no-sign on form that sits on your website.
Premium features
Supercharge retention with personalized churn interventions
Proactive dunning
Send in-app reminders before the next billing cycle
Retain detects cards that are about to expire and prompts in-app users to update their payment details before the next billing cycle. Proactively reduce involuntary churn without extra work.
Term optimization
Nudge customers to extend their subscriptions
We leverage user engagement data to identify customers likely to upgrade, and target them with dynamic offers to extend to quarterly or annual plans. Improve retention while generating more upfront cash flow, win-win!
Cancellation flows
Save customers before they cancel
Every user gets a personalized off-boarding flow that seeks to understand why they are churning, and presents a salvage offer to save them from canceling. Take charge of recovering your customers before losing them forever.
Multi-channel retention strategy
All payment recovery notifications can be sent via email, in-app or SMS. Set it up once and we'll send out personalized, white-labeled messages to the right users.
Localized content
Improve retention by communicating to your customers in their own language. We translate all dunning messages to your customer's language, with zero work on your part.
Google and Apple Pay 
Paddle Retain's payment forms include Google Pay and Apple Pay so users can update failed payments with 1-click or by using Face ID. All of which doubles payment form conversion.
Quick setup
Setup Paddle Retain in less than 30 minutes
It's really easy to configure Retain with Paddle Billing. Upload your brand assets, install a code snippet, and verify your email domain. Then we'll run a few checks to make sure everything is good, and you're live. Easy!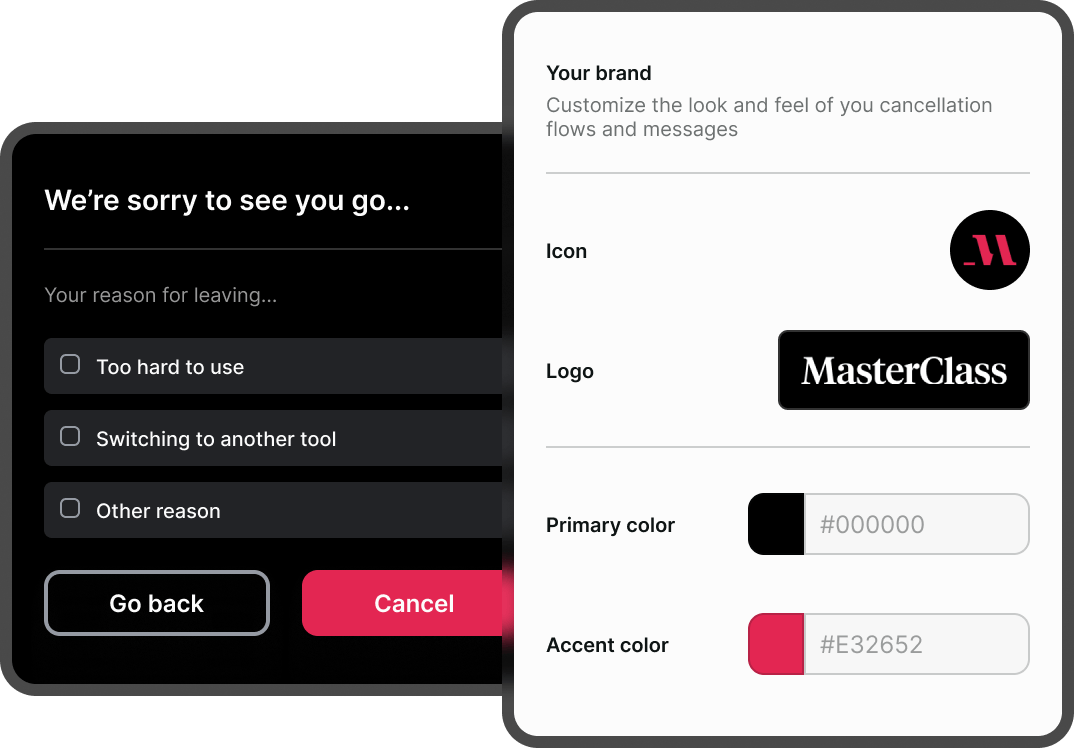 Retain with Localization is a key part of your retention strategy. It took zero setup, automatically figured out what language customers prefer, and targeted them with the right message at the right time.