 Features
Upsell insights
Identify opportunities for expansion. Group inbound customers into business accounts and grow your ACV.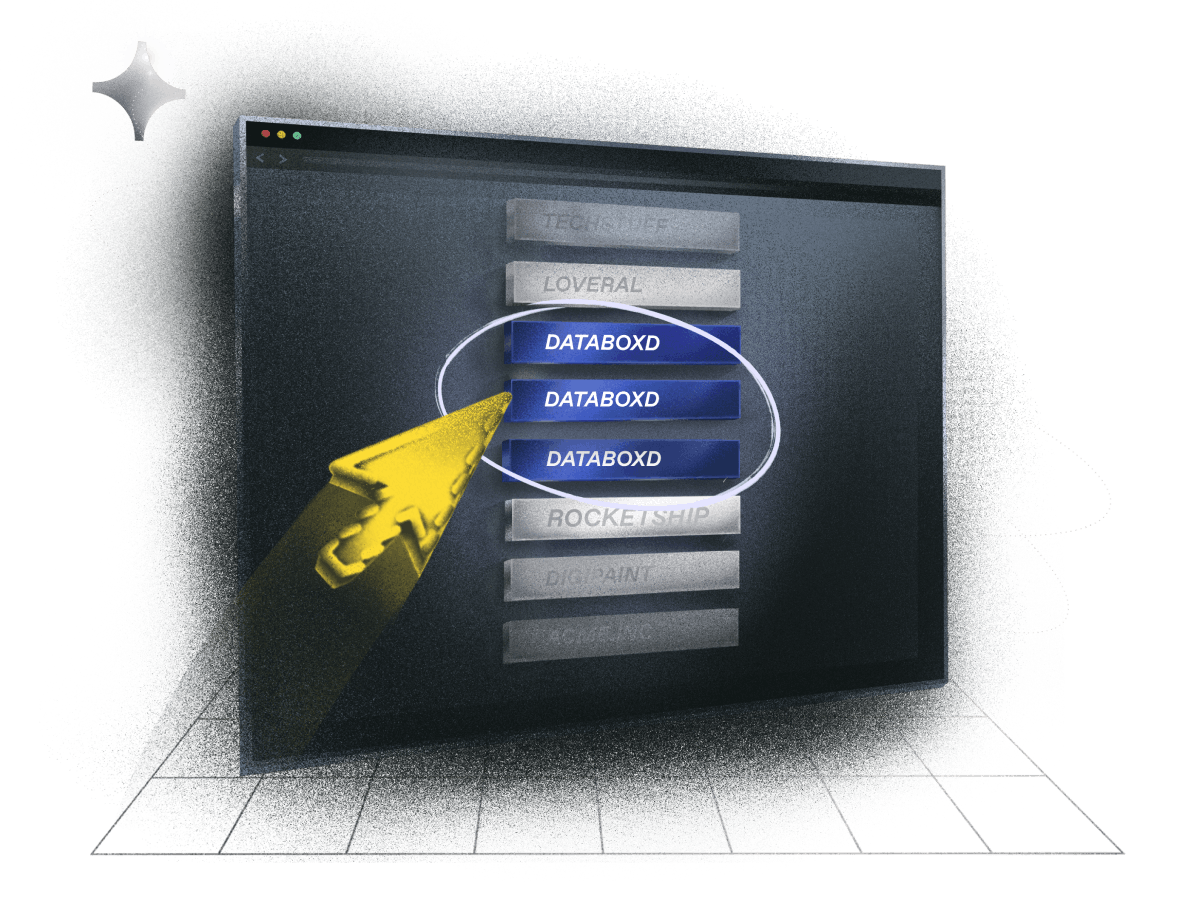 Identify customers ready for expansion
Paddle's upsell insights feature groups customers from the same business domain who made purchases through your checkout. Your sales team can then upsell them into a more lucrative business account and send them seamless invoices at a higher ACV.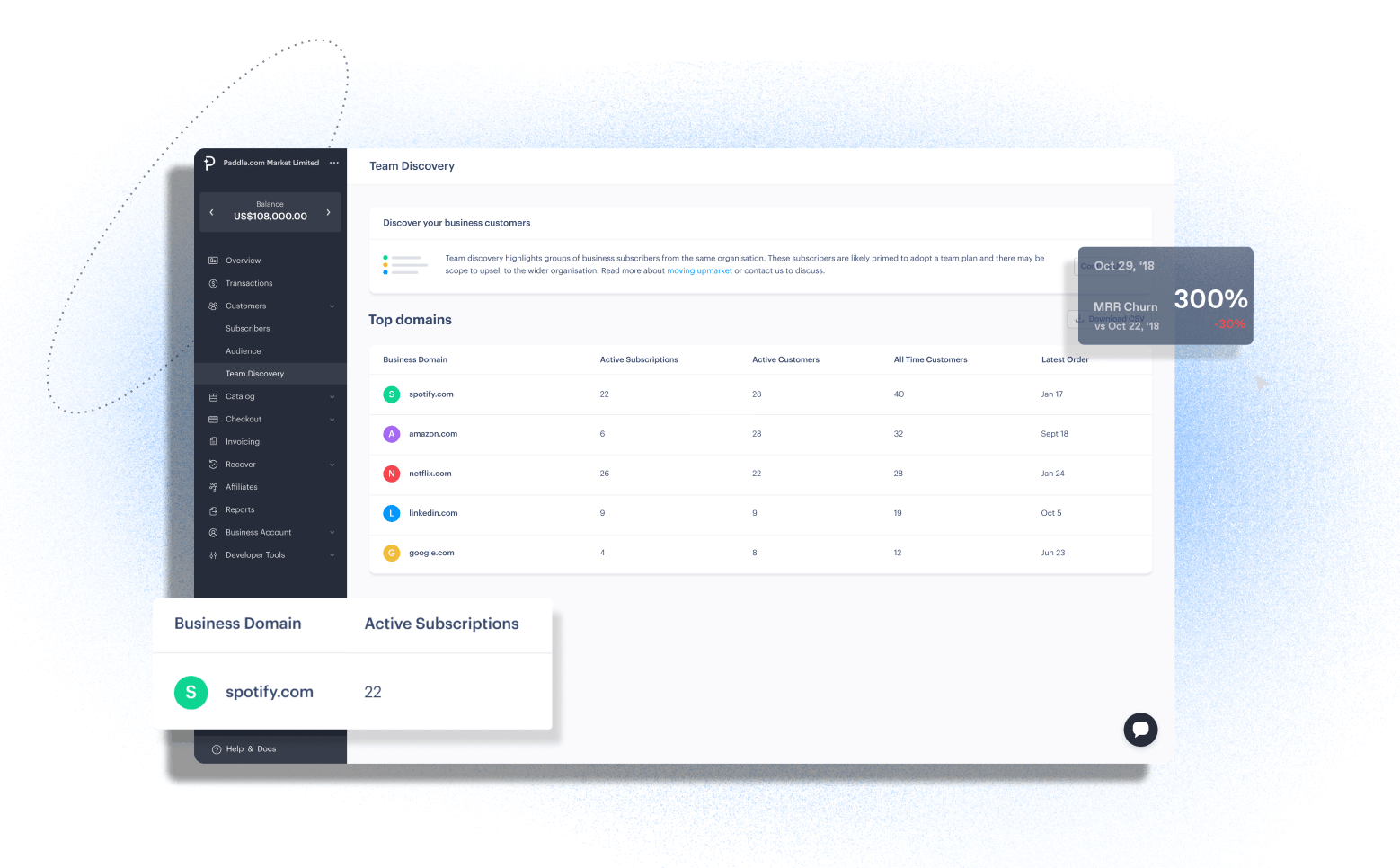 Targeted insights
Hone in on business subscribers above a user count threshold to aid upmarket expansion. 
Land & expand
Convert individual employees into a more permanent business relationship.
Export your hit list
Export your upsell opportunities to your sales team for easier outreach. 
Secure accounts
Merge multiple subscriptions into one large B2B account for greater churn protection.
Master hybrid billing
The most successful B2B SaaS companies have mastered hybrid billing: offering a combination of self-serve and sales-assisted motions. Combining Paddle's Commerce Layer and Upsell Insights makes this possible in one platform, making it easier to grow inbound customers into larger accounts and take advantage of hybrid billing.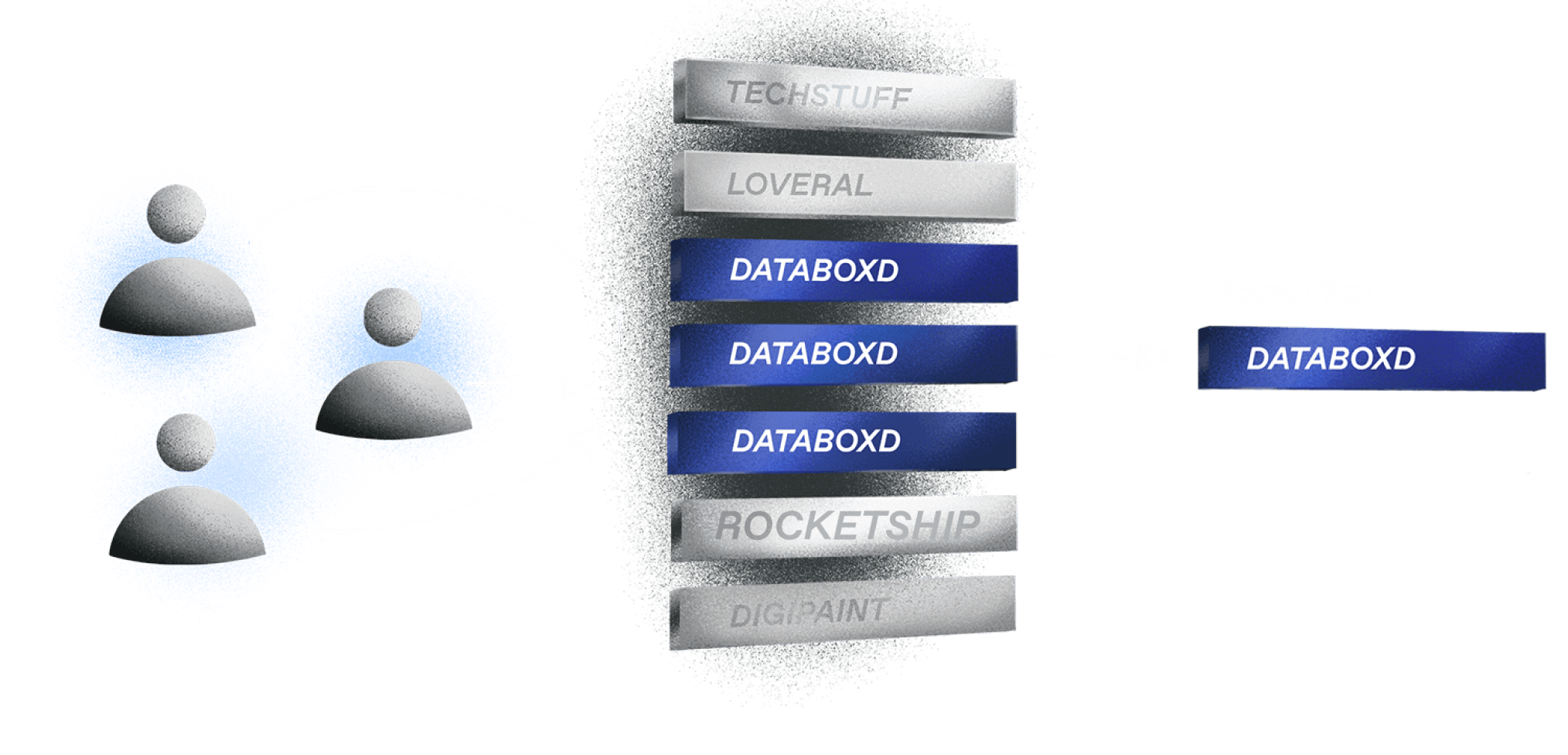 Boost sales with key insights 
Instead of querying your CRM or running reports in spreadsheets, Paddle provides all the essential information on your grouped business subscribers. You can see who churned, who upgraded, who's late on payment, and whether they're using the same company payment method – helping you have a more informed sales conversation.