Webinar
Product-led Growth: Learning from the best
Part of the SaaS Happy Hour series
Product-led growth puts the value of your product front and center, and by extension, your users. Getting this right can be transformative.
In this SaaS Happy Hour episode, Neel Desai and PLG marketing whiz Breezy Beaumont discuss product-led growth, best practices, getting started and how to measure.
1 hour
Originally streamed Aug 19, 2022
About SaaS Happy Hour
It's always 5 pm somewhere, right? Grab a drink and join our expert guests as they talk everything SaaS: from navigating market changes, to implementing PLG, growing via M&A, and much more.
Neel Desai
Director of Product at Paddle. Previously lead product at Profitwell, recently acquired.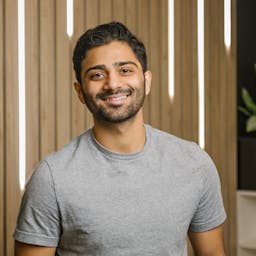 Breezy Beaumont
Head of Growth & Marketing at Correlated, a product led revenue platform.