State of SaaS pricing report
Free
The state of B2B SaaS pricing in 2023
An in-depth look into how B2B SaaS businesses are getting smarter in a tougher market and what you can do to get ahead of the competition.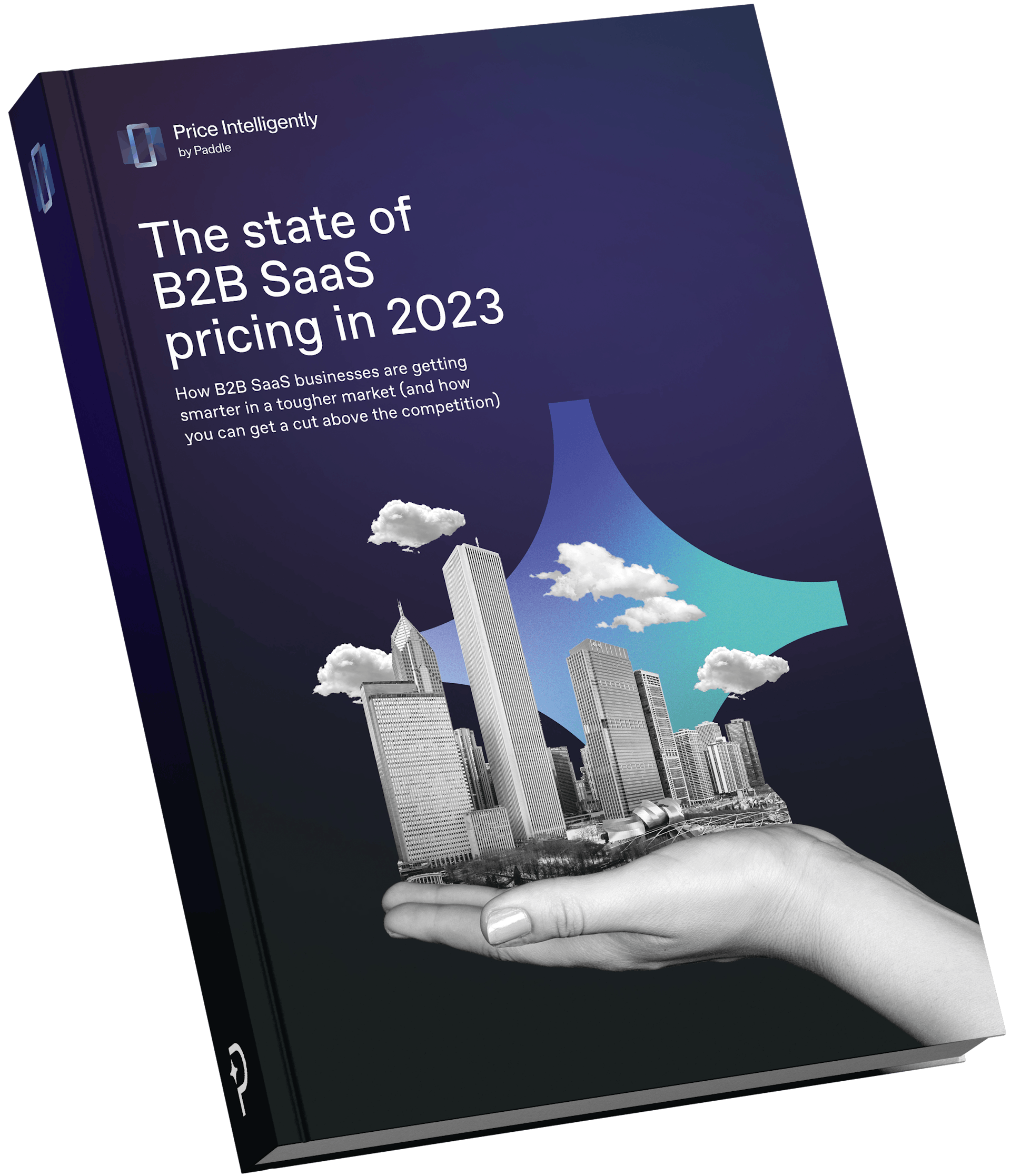 When we opened our doors over a decade ago, most SaaS companies treated pricing and packaging as an afterthought. In 2023, that's changed.
We surveyed hundreds of B2B pricing leaders to learn how they make pricing decisions. Get access to data and insights on the pricing and packaging strategies dominating the SaaS industry today.
Dive into the data and recommendations around: 
SaaS revenue metrics leaders.
Pricing research processes.
Pricing and packaging strategies dominating the market and more.
Most importantly, you'll have a picture of how your company stacks up against the market and where you can set yourself apart from your competition.
[Price Intelligently] really gave us a better understanding of the perceived value in the marketplace, not just for our product, but relative to the problems we solve and how people are benchmarking it, how they talk about it and what the different value levers are for the different stakeholders.