Transaction Reporting
A single source of truth for all your revenue data
All your checkout, invoicing and subscription data for software sales in one place
Transaction reporting
Get real-time reporting on every payment
Straight from the source, straight away. All checkout, invoicing, and subscriptions are handled by Paddle, so you can use reliable real-time data to report on your performance.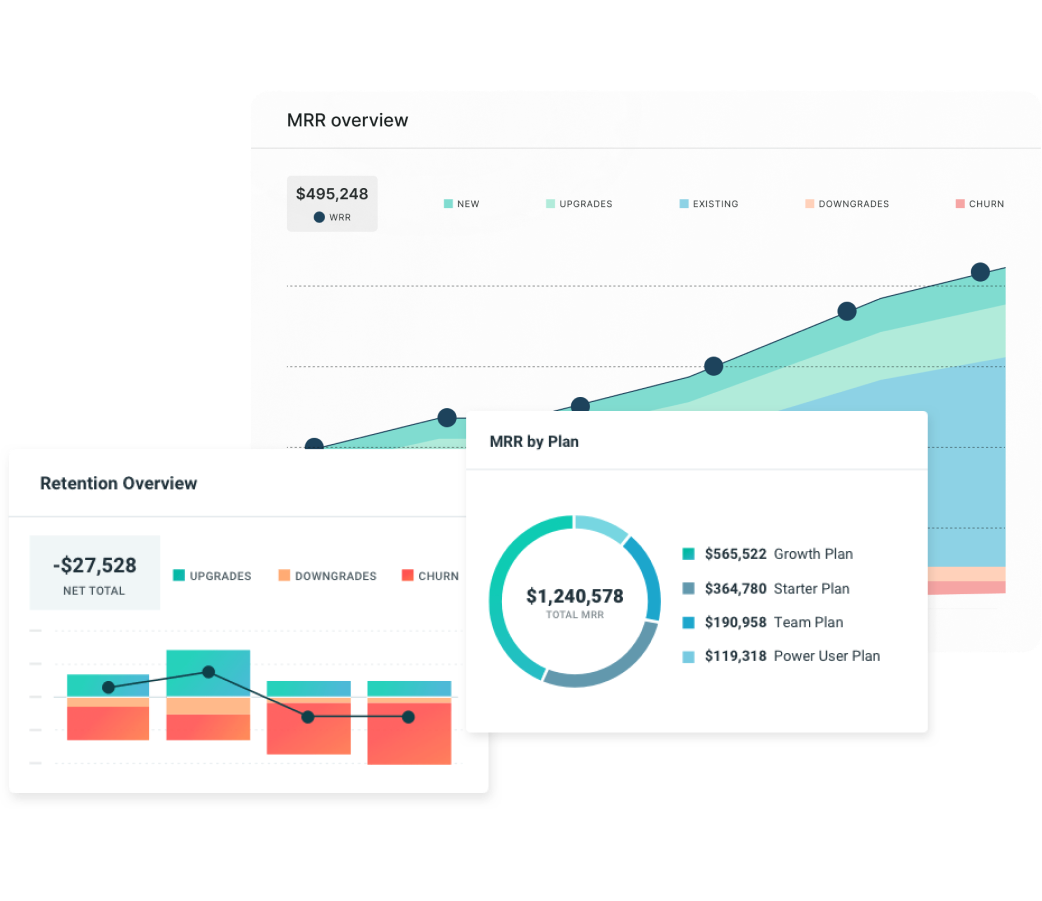 Ditch the spreadsheets
SaaS insights your business lives by, all in one place
Stop spending time merging data from multiple platforms, get all your net revenue retention data in one place. Paddle's performance dashboards and downloadable reports help you track your acquisition, recurring revenue, retention, and more.
Straight from the source
Get real-time insights straight from a single source by pulling data from our secure webhooks or APIs as it happens
Downloadable reports
Generate reports from the Paddle dashboard for quick, actionable analysis
Bespoke insights
Get in-depth analysis from our SaaS experts when using our premium Advisory service
Advanced segmentation
Drill into customer segments, cohorts, and pricing plan data to find growth trends.
Real-time Saas revenue reporting
Supercharge your subscription insights with integrated ProfitWell Metrics
Learn more
Essential revenue reporting fully integrated with your Paddle sales data
Grow customer spend with customer health scores and signals reporting
Find and focus your attention on the customers most at risk of churning with activity data