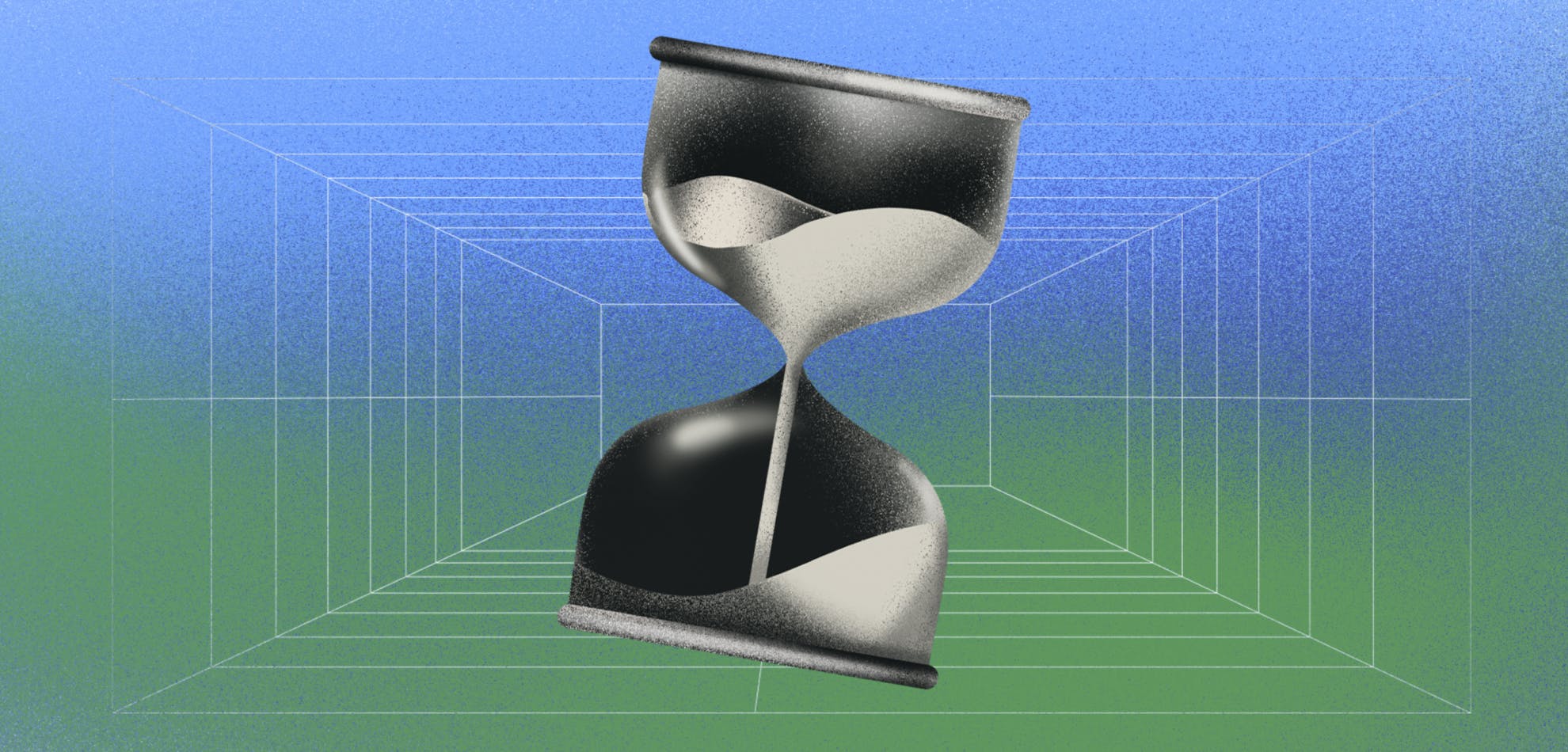 What is Braintree?
Braintree is a payment gateway or tool that enables businesses to take payments online. Braintree works by providing your business with a merchant account and connecting it to your customers' issuing banks, allowing you to accept online payments. 
Businesses with an existing merchant account can sell through Braintree with their account, at an additional cost. 
Braintree is a PayPal service and as such comes with a built-in PayPal integration. This isn't something that other payment gateways can offer with the same level of ease as it enables businesses who use Braintree to access both card and PayPal payments from one, single integration.
Who is Braintree good for?
Braintree is for businesses who need to take online payments. It's typically, a good fit for: 
E-Commerce businesses or online stores with integrations to shopping carts. Braintree also offers some support for recurring payments that helps these businesses with direct-to-consumer subscriptions. 
Marketplaces looking to manage transactions between buyers and businesses, as well as payouts to partners. Braintree products Marketplace and Extend are set up to support this model.
Is Braintree good for selling SaaS?
If you take its primary service of facilitating payments, Braintree does exactly that and provides one-off and recurring payment solutions for SaaS businesses. 
It's relatively quick to get up and running and the native PayPal integration makes it a good fit for those selling business-to-consumer (B2C) or lower price business-to-business (B2B) SaaS (especially in EU markets like Germany, where PayPal is a preferred payment method for purchases under €50). 
But look a little closer and you'll find that Braintree only caters for one part of a SaaS business' revenue delivery infrastructure. Think about it – yes, processing payments is key, but what about all the other processes needed to deliver revenue effectively and compliantly? 
For example: 
Subscriptions and recurring billing
Localization
Global sales tax compliance
Data, reporting and analytics
This means that SaaS businesses using Braintree will actually still need to do a lot of extra work in house to connect the dots between these systems – or risk falling victim to the responsiveness gap.
Five reasons why SaaS businesses look for an alternative to Braintree
At Paddle, we speak with 30-40 SaaS businesses each month who are looking for Braintree alternatives. In these conversations, we take a deep-dive into all aspects of revenue delivery to understand what challenges businesses are facing and why they are looking for something different. 
Here are the five main reasons SaaS businesses look for an alternative. 
1. Complex integrations with other tools
Braintree only provides a solution for how you take and process payments. While clearly this is a core to running a business, it's only part of how your revenue is ultimately delivered. 
Braintree's PayPal set-up does save you one integration but what about the other processing required to manage your business, including: 
Subscriptions and recurring billing: Braintree has limited functionality for recurring billing. Businesses usually either build a work around or integrate with a subscription management tool to handle subscription logic. 
Tax compliance: To manage sales tax compliance with Braintree, you'll need to integrate with another tool, like Avalara. Braintree does offer these partnerships but there's limited documentation to help you get the integration up and running. 
Invoicing: Braintree doesn't have an invoicing function. Any company looking to send out invoices will need to use a separate solution – and then take the time to reconcile these payments against your accounts (either via more tooling, your accountant, or both).
Braintree does integrate with a number of third-party tools that will help you plug these gaps but these still require the resources in-house to set up and maintain. For businesses where this is an issue, an all-in-one solution might be a better option - but more on that later.
2. Lower revenue performance in some regions
We've already discussed how Braintree payment performance is likely to be stronger in markets where PayPal is the payment method of choice. But what about where it isn't?
As a single payment gateway, businesses using Braintree are limited to its banking relationships (unless they go through the hassle of integrating additional processors, and likely setting up local entities in different regions). 
This means that payments running through it have a limited number of routes they can take in order to be successful. The potential impact of this is lower conversions and more failed payments outside of Western markets or where your Braintree account is set up. 
Learn more about local banking and payment routing here.
3. Limited support for SaaS growth strategies
At Paddle, we see that SaaS companies typically grow by:
Moving into new markets
Selling to high-end customers, larger teams and enterprises
Adding support and processes suitable for consumers, prosumers, or small teams
Introducing new products
Optimizing pricing strategy and billing models
With the most successful eventually utilizing all five growth strategies.
Braintree is a payment gateway used by a number of different types of businesses. This isn't a bad thing but it means that it isn't designed for SaaS, so naturally most of the revenue delivery functionality required to execute these strategies effectively sits outside of its remit. 
SaaS businesses using Braintree need to integrate a number of tools to handle checkout localization, taxes and subscriptions - it's doable but leads to silos in data and makes it difficult to gather the insights SaaS businesses need to respond quickly to new growth opportunities.
4. Sales tax compliance is complex and lacks documentation
We talk a lot about SaaS sales tax here at Paddle, mainly because it's incredibly easy to land yourself in hot water if you don't manage it correctly (trust us, we found out the hard way). 
For SaaS businesses selling through a payment facilitator like Braintree need to at the very least integrate it with a tax calculator (unless you have a finance team or tax accountant with hours of time on their hands, who can't wait to review your sales line by line).  
We mentioned above that there are a set of tax calculators available through Braintree but the integrations are complex and aren't well documented. It's also important to note that these tools will incur an additional cost and are unlikely to absolve you of the liability - meaning that unfortunately, your finance team will still need to be on hand to register, file and remit tax payments.
5. Total cost of Braintree quickly adds up
On the surface, Braintree fees are a charge per transaction (2.9% +30¢ for US businesses). 
Not too bad, right?
Maybe not, but remember, this is just for payments – successful, domestic payments. When you factor in additional charges passed on by card networks (currency conversion and American Express payments can catch you out here) - those transaction fees start to climb. 
SaaS businesses are also starting to think about the cost of their revenue delivery infrastructure more holistically. To put that into perspective, it means factoring in:
Roughly 0.8-1.2% of revenue (or a fixed fee) for your subscription billing software
Additional costs for a tax compliance calculator 
Plus internal headcount. Engineering, Finance, and Support to manage and maintain these processes.
Choosing the right alternative to Braintree
Okay, so we know why businesses look for Braintree alternatives but how do the other solutions on the market address these problems, and which one is right for your business? 
Let's find out.
Option #1: A Revenue Delivery Platform
A revenue delivery platform is a solution that provides the resources, support, and technology to improve how revenue is delivered from the customer to a business across the entire customer lifecycle.
Full disclosure, Paddle is a Revenue Delivery Platform - so naturally, we think this model is the best way for SaaS companies to run and grow their business. 
But let's let the benefits speak of a revenue delivery platform as an alternative to Braintree for themselves. 
It's more than a payment gateway. All aspects of revenue delivery, from checkout to subscription renewals, pricing, localization and more can be handled through one integration. 
The tax headache is removed completely. Selling through a revenue delivery platform absolves you of any sales tax liability, meaning it's their job to calculate, file and remit the taxes on sales to end customers. 
Simple pricing. One tool means one set of costs to manage and reconcile. 
One source of truth: With all of your revenue and user data in the same place, you can make decisions, based on reliable data, much more quickly. 
Paddle
We couldn't talk about revenue delivery platforms without telling you a bit more about Paddle.
Paddle is a revenue delivery platform built specifically for the SaaS industry. Paddle manages all aspects of revenue delivery for growing SaaS businesses - from customer acquisition to renewals and expansion. 
Purpose-built for modern SaaS execution, Paddle makes it easy for companies to scale up, compete without boundaries, and operate with full integrity and compliance.
Key features: 
Payments optimized for success: Instant access to multiple acquiring banks and smart payment routing that gives your payments the best chance of success. 
A localized experience: Turn on local payment methods and currencies at the click of a button. 
Sales tax and financial compliance: Operate with integrity, wherever your customers are based, without having to manage sales tax liabilities - Paddle does that for you.
Now, we don't expect you to just take our word for it. Our data shows that B2B SaaS businesses with an average transaction value of  $110 see a 10% lift in their raw checkout payment acceptance rate after moving to Paddle from Braintree. 
We speak to thousands of SaaS businesses about their revenue delivery infrastructure, and what solution is right for them. Get in touch and speak to an expert today.
Option #2: Alternative payment gateways
When you're looking for a Braintree alternative it also makes sense to look at more "like-for-like" competitors – other payment gateways. 
These, like Braintree, exist to enable businesses to take payments online. As you can imagine, this means they all carry similar challenges when it comes to revenue delivery. That being said, there is variation when it comes to cost, international payments and localization services, payment methods, third party tools and integrations, and the level of documentation and work needed to get them up and running. 
Here are some of the main alternative payment gateways to Braintree.
1. Stripe
Stripe is a well established payment provider that enables businesses to accept payments over the internet. Stripe works with businesses of all sizes and isn't restricted by product type - meaning these businesses can be selling either physical or digital goods and services on a one-time or subscription basis. 
Key features:  
Easy to use APIs mean you can get up and running relatively quickly
Good payment success rate in the US
Payment optimization features including smart retries, and card updaters.
Stripe presents similar challenges to Braintree, in that there is a level of work required to integrate Stripe Payments with the other components in your revenue delivery infrastructure, for example:
Tax compliance: Stripe recently acquired tax compliance software TaxJar but even with this, you still need to register with tax authorities around the world – and file and remit the payments for any market outside the US. 
Subscription management: Stripe integrates with a number of subscription management tools, and even has its own offering in the form of Stripe Billing but again these systems need to be integrated together. 
PayPal integration: Unlike Braintree, Stripe doesn't integrate with the digital wallet. To offer PayPal, you'd need to set up and manage it separately. 
In short: Stripe and Braintree offer similar service and deliver a similar performance at around the same price point. If PayPal is important to you, you could run Braintree and Stripe alongside each other. Stripe doesn't currently offer a PayPal integration.
2. PayPal
PayPal is one of the world's most recognized digital wallets and an extremely popular payment method in some regions. It's most commonly used for business-to-consumer or lower priced business-to-business (B2B) transactions. 
Key features: 
A widely recognized and trusted digital wallet
High payment success across B2C transactions (and B2B purchases with a low price point)
A preferred payment option for buyers in some european countries.
Unlike Stripe or Braintree, PayPal is essentially 'one payment method'. As a result, most businesses use PayPal alongside another payment gateway to access additional ways of collecting payments. 
In short: Companies selling to mid-market and enterprise-level businesses or with a lot of recurring payment volume will almost definitely need to use PayPal alongside other payment methods. If you already have PayPal integrated through Braintree, it might be best to keep it that way so you realize other benefits such as the ability to accept card payments.
3. Adyen
Adyen is an enterprise-focused payments company with powerful payment features to power the high volumes of transactions processed by its customers. These are well-established businesses with the resources to have engineers dedicated to managing and maintaining the payment and billing infrastructure. 
Key features:
Extensive documentation and APIs for flexible (though time-consuming) integrations
Powerful payment options including payment routing, retries, and card updaters
Variable fees depending on payment methods and volume
Despite offering powerful payments solutions, subscriptions still need to be managed through either a workaround built in-house or an integration with a third-party tool. This means that while the payment processes can help you retain those subscribers, managing them can still be quite a manual process.
In short: Adyen is a strong option for those looking to optimize their own payment performance. Its enterprise focus means that it will need substantial integrations with other revenue delivery systems and it's best for those with dedicated payment engineering teams.
4. Checkout.com
Checkout.com is a widely recognized and fast-growing provider in the payment space. Its payment service is most commonly used by mid-market and enterprise-level businesses. 
Key features:
Range of alternate payment methods
Access to payment routing
Fee transparency with the option to split out where bank fees have been added and checkout.com additions. 
All of this is great but yes, you guessed it, Checkout.com still only provides the payment service element of your revenue delivery infrastructure. And some services, like subscription management are still very manual and involve either using API calls or integrating with a separate tool. Equally, there is extra work on the compliance end as it's on you to control 3DSecure (3DS) logic and manage sales tax compliance. 
In short: The Checkout.com payment solution sits somewhere between Braintree and Adyen in terms of complexity. It's more configurable than Adyen but processes like managing subscriptions, tax or PCI compliance are still very manual.