A common concern when transitioning to Paddle, like any software change, is the migration of your subscribers. Find out how Paddle's migration specialists work with you to create the smoothest transition process without putting your subscribers at risk in the process.
One of the most common fears we see when discussing the transition to Paddle with commercial and technical teams is migrating current subscribers to Paddle. Some questions include:
Will I lose my current subscribers?
Will the migration process impact my customer's experience?
Will the migration swallow up my engineering team's time?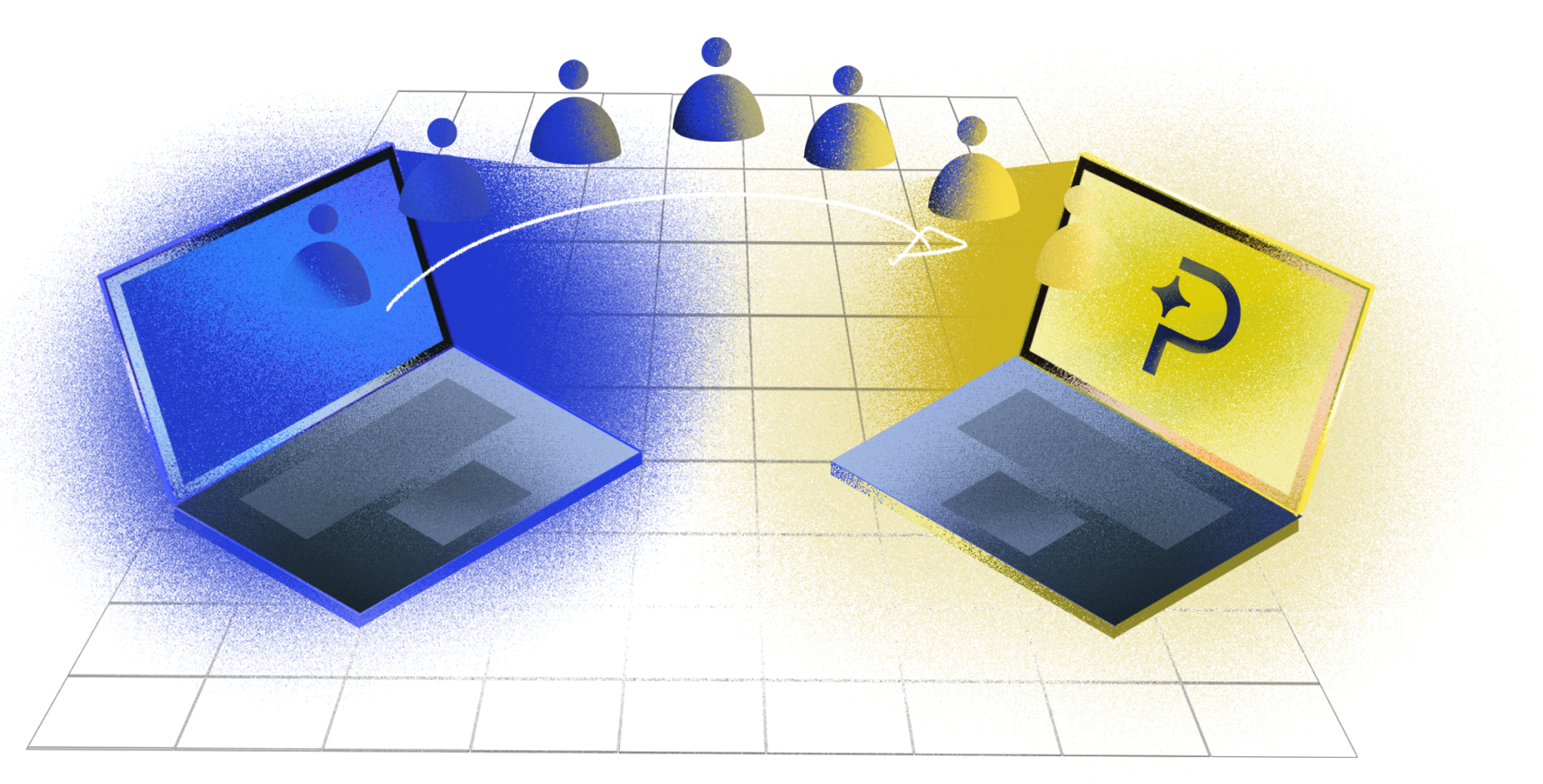 What do we mean by migration?
A migration is a way to transfer your existing subscribers from your legacy systems into Paddle, leaving you with a single source of truth and a single system to maintain. Without a migration, customers you have acquired to date will remain in your legacy system, and only new customers would be visible via Paddle.
Paddle works with its payment partners and your existing providers to ensure the safe and compliant transfer of all billing details. Our specialists ensure that you can unify all your customers into one place — our SaaS payments infrastructure — without fear of losing them.
The two-part process
The migration process is split into two parts: The transfer of payment method details and the transfer of subscriber details.
Your customer's payment method details are first securely transferred directly from your legacy provider's vault to Paddle's PCI-1-compliant vault. This process takes approximately two weeks.
While this is happening, we prepare the subscriber data transfer. Your Paddle Solutions Architect will help you extract the information to import all subscribers.
After receiving the payment method data transfer in our vault, on the agreed "Import Date," Paddle's engineering team will import the subscription details and match them to the payment methods in our vault.
Your Solutions Architect will help guide you through this final stage of the process ensuring a successful and seamless transfer.
Finally, Paddle will automatically begin billing your subscriptions on their next payment date.
Find out what the migration process to Paddle looks like from our Head of Partnerships & Solutions, Alan Quin. Whether you're migrating over subscribers or starting from scratch, our integration options make it easy for your engineers to connect with Paddle and start selling quickly.