Churn is the biggest enemy a SaaS business has.
It reduces your income and increases your costs of acquisition. Customers churn primarily because they're unhappy with the product in some way. If they're unhappy enough, they'll also complain and you'll find yourself losing even more money as your reputation takes a hit.
In this post, we'll talk about the relationship between retention and customer support, and how the latter is a key method of keeping customers happy and, by extension, churn rates low.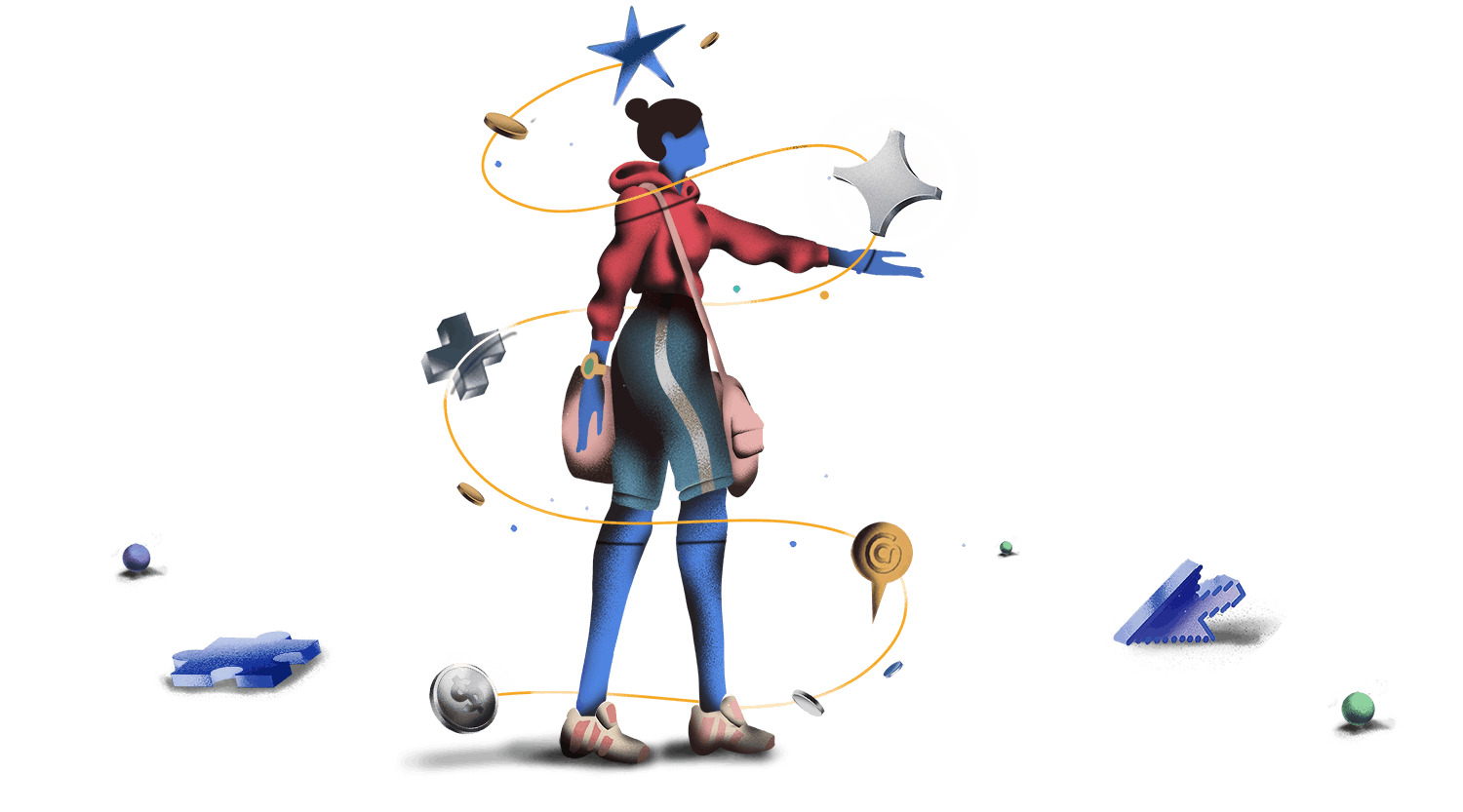 What is customer support?
Customer support refers to all of the efforts that you make to ensure your customers are making productive use of your products. The customer will generally think of customer support as the communication between them and you when there's a problem. Customer support is more than that, though. With strong enough customer support in place, the need to actually reach out to your support staff is minimized and potential frustration is avoided.
Customer support and retention: two sides of the same coin?
It should be easy to see by now how keeping your customers happy will convince them to stay around longer. This means that the money you invest in stellar customer support will be earned back in reduced churn and higher customer lifetime values.
Customer support is a critical determiner of customer satisfaction
We mentioned earlier how having good customer support means your subscribers will need to reach out to your actual support staff less. When you combine this preemptive solving of problems with good communication, you greatly increase your customer satisfaction when the need to reach out does arise.
Customer satisfaction is the driver of retention
As stated above, customers being unhappy with the product in some way is the biggest reason they churn. By eliminating the areas that upset your customers, you can prevent the churn and keep your customers subscribed longer.
Benefits of robust customer support
There are three main ways that your retention rate will benefit when you 'wow' your customers with great support. Each of these will result in more money for you and a customer base that is willing to recommend your product to their friends and colleagues. 
Reduce churn
The first step in any retention strategy is to reduce your churn rate. Ensuring your customers know their way around your product and can get the help they need when something goes wrong is a great way to keep them from leaving you for your competitors.

Extend the customer lifecycle 
With customers not churning as quickly, you'll have more opportunities to provide value and increase your customer lifetime value. Your customer lifetime value is an important metric for the profitability of a SaaS business, so providing your customers with solid customer support is key.

Provide more opportunities for upselling (higher LTV)
A happy customer is more likely to respond positively to upsells than an unhappy customer. Therefore, providing great customer support will help increase your LTV, adding to your bottom line.
4 critical customer support KPIs
In order to ensure that you have the best customer support possible, you need to track some metrics. The four metrics below will help you gauge how well you're doing at improving your support structure. You should make it a goal to continuously improve these numbers and work to keep them high when improvement is no longer practical.
Response and resolution time
These two metrics combine to form the foundation of your support success. When people have problems, they want help instantly. While everyone's aware that it isn't possible to get help that fast, you still want to delight your customers with prompt responses and resolutions to their problems.
Number of tickets
If you have a high number of support requests, then there's a good sign that something's gone wrong. This could indicate that there might be an issue with your product or service, or maybe your onboarding isn't getting them the information they need. When your support requests get high, it's imperative to find the problem and resolve it as quickly as possible.
Customer satisfaction
This metric comes directly from feedback given to you by your users. The goal of a good customer support system is to reduce reliance on support staff., but even if support requests are low, a poor customer satisfaction rating could indicate that people are having problems they simply aren't bothering to inquire about. 
Net promoter score
Your net promoter score tells you how likely customers are to recommend your product to a friend or colleague. Even more than customer satisfaction, this rating will give you a good look at how your customer support is working to ensure customer success.
6 strategies to improve customer support and retention
Now that you know the metrics to look at when you want to track your customer support, let's examine some ways that you can start getting those numbers moving in the right direction. These six strategies will help you build a rock solid customer support foundation that help you reduce churn.
1. Be proactive, not reactive
We've stated many times now how important it is to eliminate the causes of customer support requests so customers have an easier time without extra help. This will not only lead to happier customers, but will free your support staff to respond faster.

2. Build a knowledge base
One of the best ways to be proactive about customer support is to build a knowledge base. This will serve as a repository for tutorials, FAQs, onboarding information, news, and anything else that may make it easier for customers to use your software and get help on their own when they need it.
3. Personalize all customer communication
Whether your support staff is responding directly to a customer or you're sending out bulk emails, you should always use the customer's name when communicating with them. In some cases, their display name may be acceptable, but they should always feel as though you are talking to them, rather than a random entry in your customer list.
4. Make support available across multiple channels 
Every customer is going to have a different preference of communicating. This could be via personal messages on their favorite social media platform, live chat on your site, or an old-fashioned email. You should accommodate as many of these options as possible so your customers feel comfortable reaching out for help.
5. Automate as much of the support process as possible 
The fewer steps a human is involved in, the faster you'll be able to respond to your customers. There are plenty of good customer support platforms out there that will help you automate large sections of your support pipeline. Make use of them.
6. Leverage CRM platforms
Speaking of tools, a good customer relation management (CRM) platform will provide you with a wealth of tools to improve your customer service, reduce churn, and generally optimize your customer support workflows. It's worth investing in one if you aren't already.
4 best customer support tools and platforms
There are many tools and platforms across various genres that will help you improve your customer service and support efforts. We've picked a few of the top ones in their categories to give you an idea of what's out there. Feel free to explore competitors to these solutions to find the product that fits your needs best. 
By utilizing AI and connecting with all the popular digital messaging channels, this chat software for customer support teams will ensure that your customers get answers as quickly as possible. In addition, it'll allow you to manage all those conversations from one convenient location so your support staff is always up to date on the status of a customer's request.
A good knowledge base is one of the keys to proactive customer support. Helpjuice is a powerful knowledge-base software that features a Google-like search feature to help your customers find the information they need faster. It allows you to create a public knowledge base for customers as well as an internal knowledge base for information specific to your support staff.
 This cloud-based product is an all-in-one customer support solution that can use AI to detect when your customers are having difficulties and proactively reach out to them on your behalf. As a complete solution, it features chat bots, a ticketing system, and knowledge base software all in one convenient platform.
Long a leader in CRM and marketing automation, HubSpot's Service Hub product brings the power of the platform to customer service. Combined with HubSpot's other products, this is a great option for someone who wants an all-in-one support system that integrates nicely with the rest of their technology stack.
Final word
Keeping your customers happy is the key to keeping your customers from churning. One of the best ways to do this is by building a robust and helpful customer support infrastructure. Measuring the success of that system requires analytics tools to track the relevant KPIs. ProfitWell Metrics, by Paddle, is a free tool that allows you to track your important customer support metrics, as well as the other metrics you'll need to successfully run a SaaS company. If you want to supercharge your customer retention above and beyond what your new and improved support team can do, consider Paddle's ProfitWell Retain. This AI powered tool will help you keep more customers and win back the ones you've lost.