4 key trends for how SaaS companies are navigating the post-COVID era
SaaS market conditions in 2023 look very different from that of the low-interest rate era.
Funding is more scarce. Buyers are scrutinizing every purchase. Businesses are uncertain what the macro environment will look like over the next year.
For Paddle Forward 2023, we analyzed how the 34,000+ companies on ProfitWell Metrics are performing in this new era, and how the best performers are getting ahead. Here's what we see.
#1: SaaS growth is slower
The COVID-era boom is over. SaaS companies have maintained most of their gains, but revenue growth is down and churn is increasingly biting. 
In Q2 2023, headline MRR grew at an annualized growth rate of 10.4%. This is down from Q1 2022, when growth peaked at 61.8%.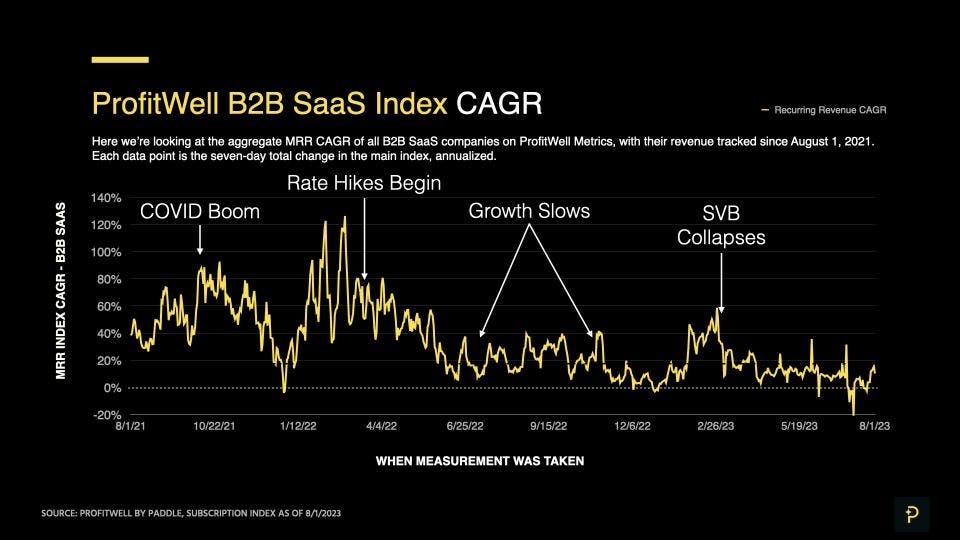 That slower growth is driven by both lower sales, and higher churn.
In nominal terms, we estimate that net new sales are down 36% from their peak, while churn is up 29%.
It's harder to bring new customers in, and to keep them.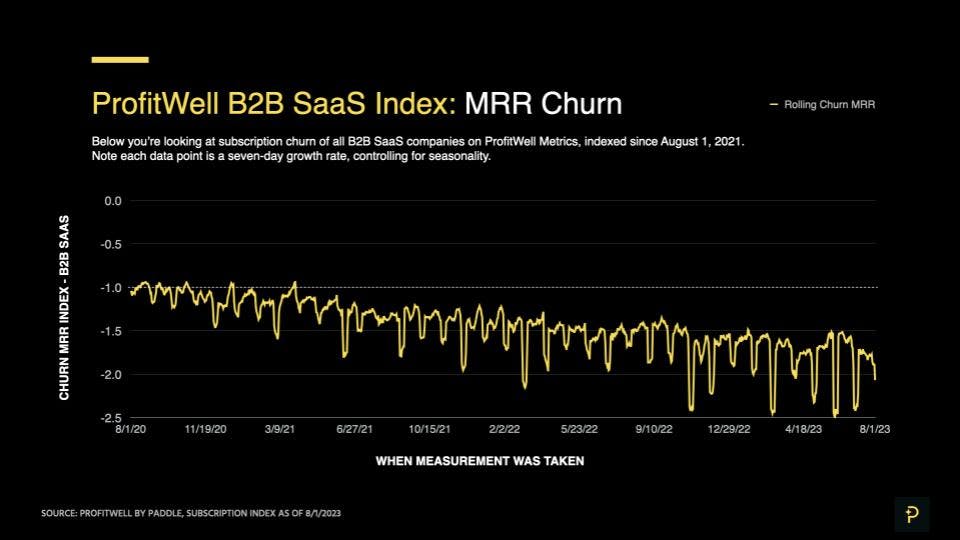 #2: Try-before-you-buy is table stakes for your customers
Product-led growth tactics are increasingly being employed in every segment — not just when selling to developers or SMB.
Users are becoming accustomed to trying a product before paying, and only talking to Sales after getting to value. Even enterprise buyers are starting to have this expectation.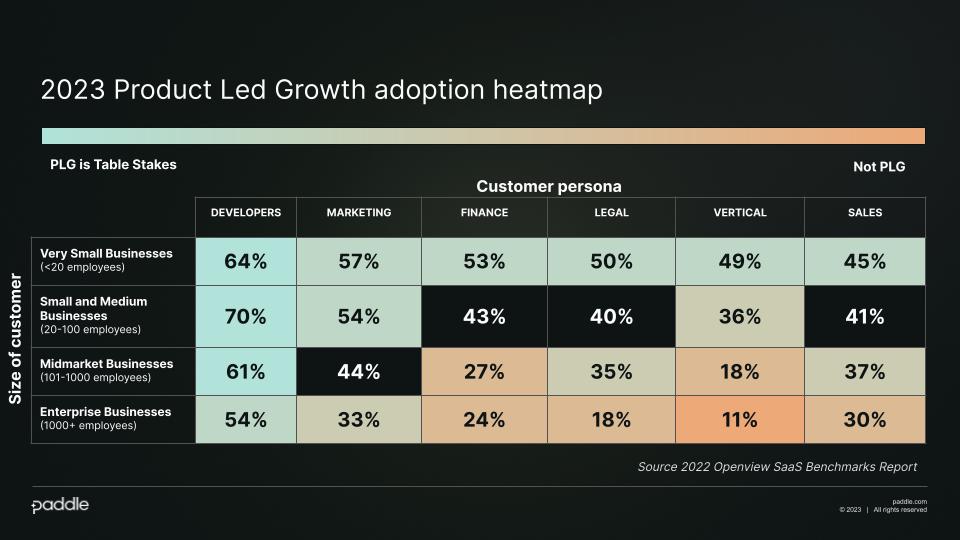 #3: Mature markets are more competitive
Regions like the US, UK, and Northern Europe are increasingly competitive, with every company having to fight more for the same target customers. This has manifested in the data as escalating customer acquisition cost (CAC).
But this presents a growth opportunity for companies willing to sell outside those major markets, and acquire more customers at a more efficient cost.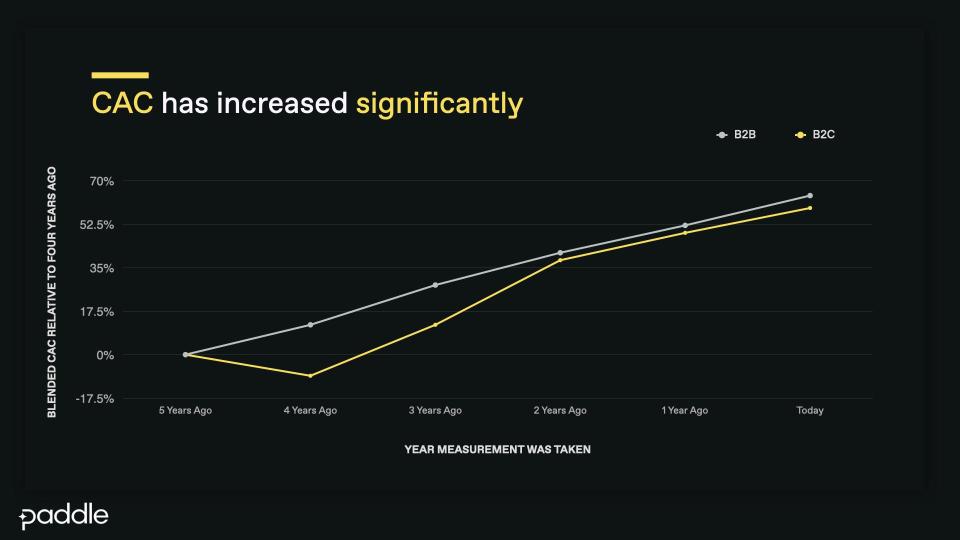 During the COVID-era boom, valuations were heavily based on ARR growth. You could raise funding almost exclusively on that metric.
As early as late 2022, the OpenView SaaS Benchmark's report found that efficiency metrics like the Rule of 40 and your CAC payback period play a much bigger role in valuations.
Investors do want to see growth, but they're looking at the sustainability and efficiency of that growth.
How are SaaS operators solving this?
We're seeing the most sophisticated companies get ahead with 4 key strategies:
Drive more expansion revenue
Adopt product-led growth (PLG) tactics
Launch a product-led sales motion
Internationalize your product and marketing
Strategy 1: Drive more expansion revenue
Companies with the most efficient LTV/CAC ratios heavily fuel their growth with expansion revenue — selling more to existing customers, not just new customers.
This is because expansion revenue comes at a much lower cost than net new sales. It's easier to sell to buyers you already have a relationship with, than to ones you don't.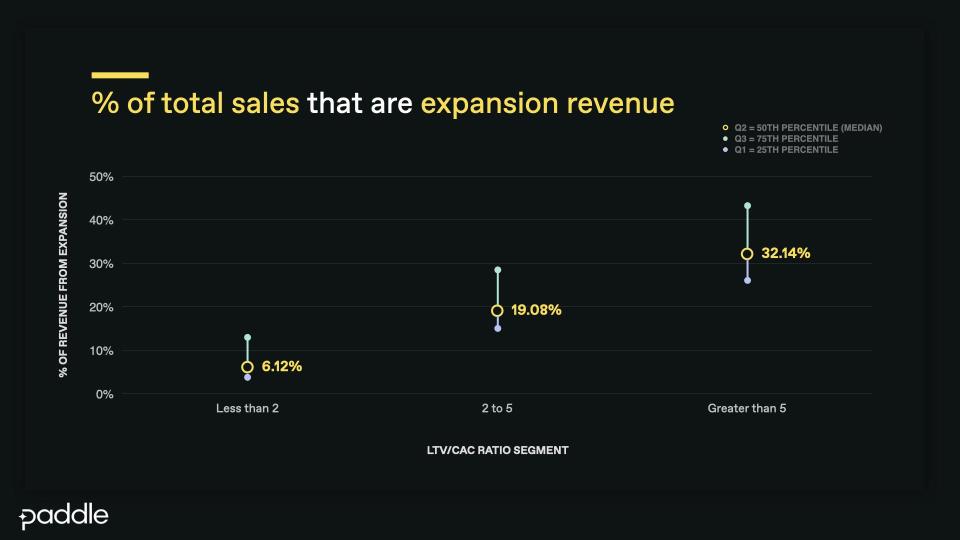 Strategy 2: Adopt product-led growth tactics
Companies that employ PLG strategies see much lower CAC, an OpenView analysis showed.
They make it easy for new users to adopt their products, and thus acquire new customers at a much more efficient cost.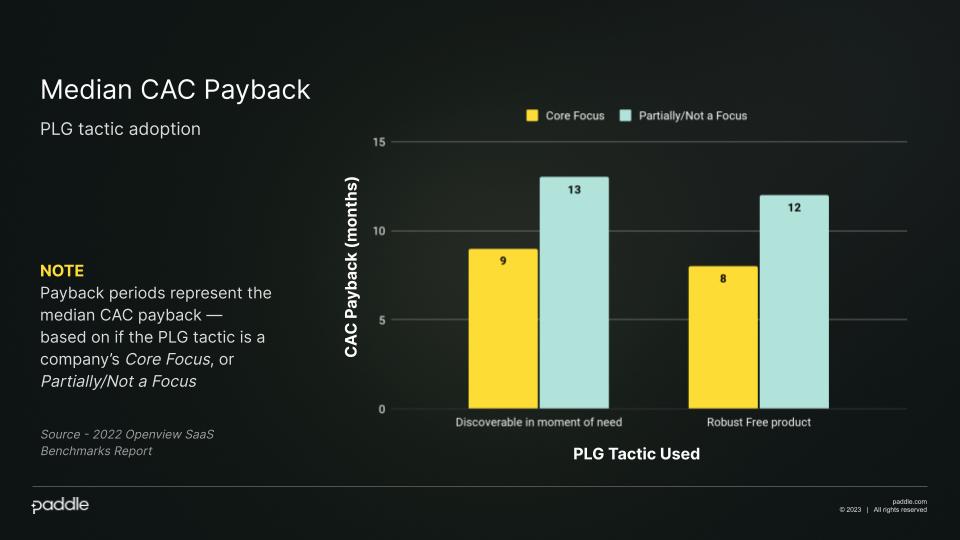 Strategy 3: Launch a product-led sales motion
The most sophisticated product-led companies don't stop at initial user adoption, but use product data to feed high-value leads to their Sales team.
This hybrid approach uses PLG to help build new customer relationships, and sales to expand on each relationship.
As OpenView found recently, the most useful predictor of growth was whether companies were tracking PQAs and PQLs in their CRM.
Strategy 4: Internationalize your product & marketing
In the post-COVID era, customers are everywhere — but SaaS companies often don't make it easy for all of them to make a purchase.
Since many competitors are likely focusing only on primary markets, localizing your product offering can help you access customers that no one else is competing for.
Even just cosmetic local adjustments (like listing prices with a different currency symbol) can have measurable effects.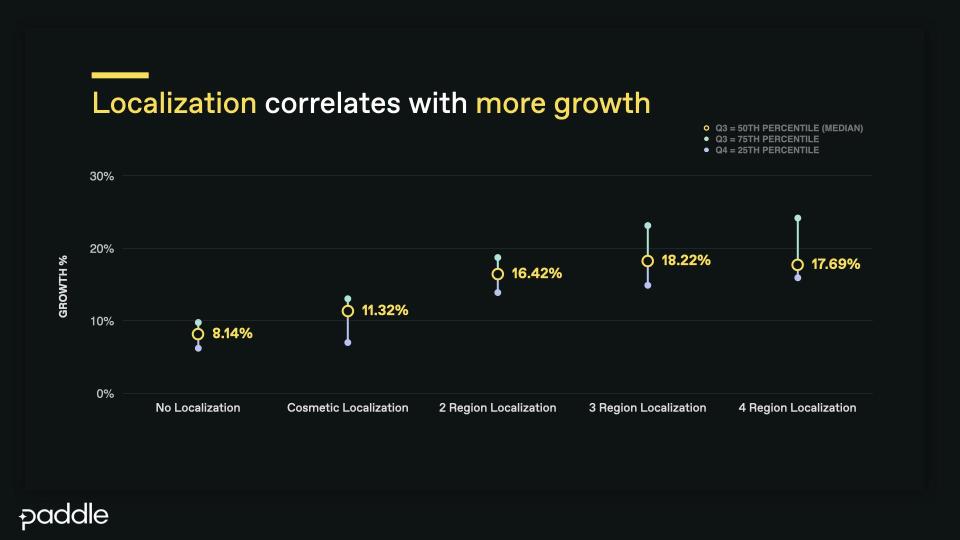 See what our product team is building
Driving expansion revenue, quickly launching a product-led sales motion, localizing the purchase experience everywhere — these are all critical strategies for SaaS companies to stay ahead of the competition in 2023.
At Paddle Forward, our product and engineering teams unveiled the new Paddle Billing, which seamlessly enables all of these strategies and integrates with both ProfitWell Metrics and Retain.