Produce bundling has been around for ages, but does product bundling marketing make sense for SaaS products?
Finding the perfect pricing strategy is a key component in maximizing your revenue as a SaaS company. One popular pricing strategy that's helped countless products outside the SaaS industry is product bundling. This is a tried and true pricing model, but does it work for SaaS companies? Let's take a detailed look at product bundling and see if it makes sense for you to bundle products for your customers.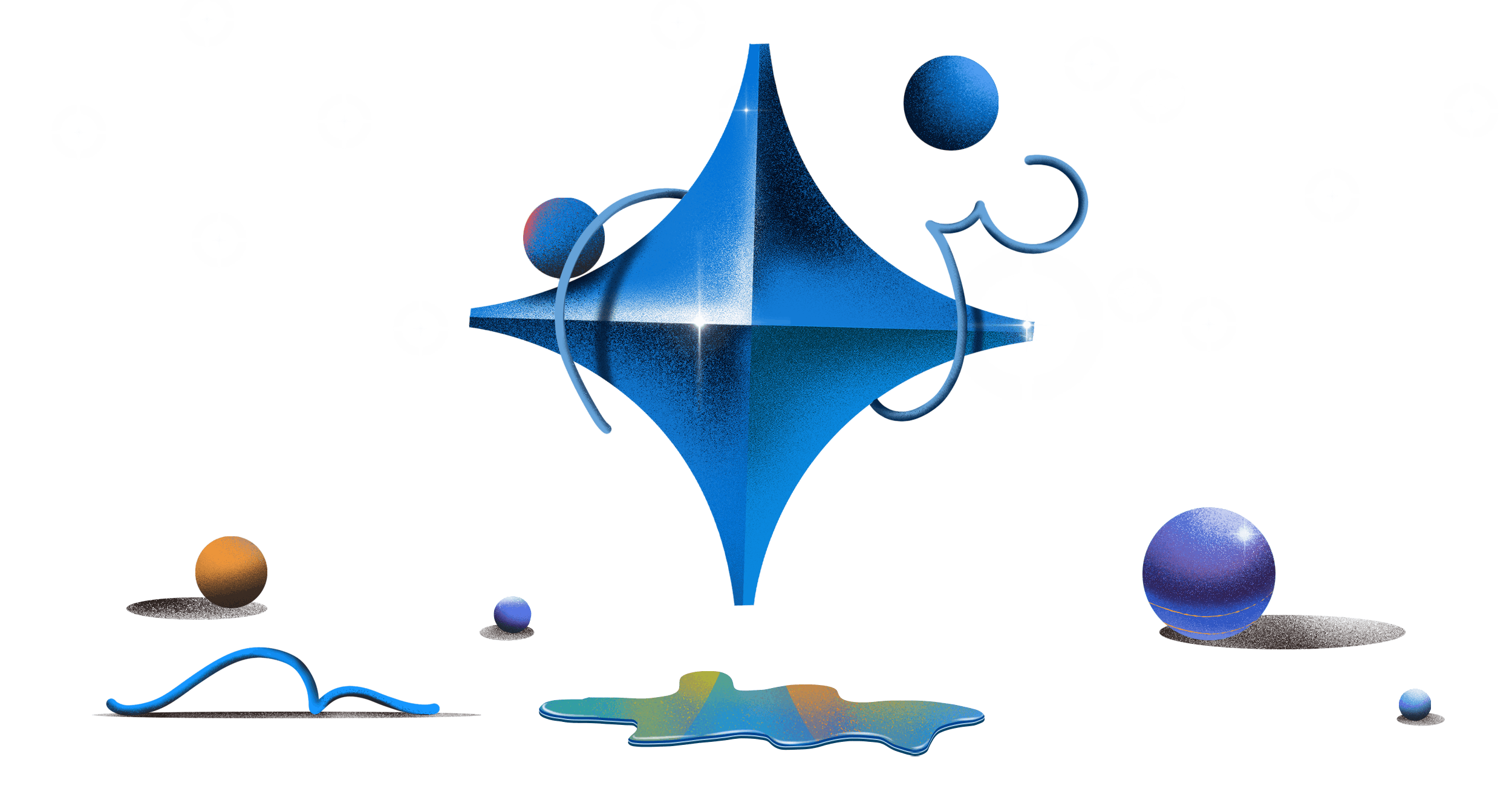 What is product bundling?
Many products have complementary products that frequently get purchased with them. The concept of product bundling is to take those complementary products and sell them as a whole. The goal for companies who introduce this pricing strategy is to sell more products than they otherwise would have. It has additional benefits to business as well because, for some items, bundling complementary products can help sell a customer on the initial purchase.
What are the benefits of product bundling?
Product bundling has symbiotic benefits. As long as it makes sense for your products and business model, this pricing strategy is a win/win. It gives the customer a discount for purchasing multiple things at once, and gives the company a sale on two or more items instead of just one.  Often, bundled products are so complementary that they're almost always purchased together anyway, which makes the customer's shopping experience more streamlined and allows them to get to the checkout faster.
Classic examples of product bundling
Before we take a look at whether product bundling is a good fit for SaaS companies, let's take a look at some of the biggest areas the strategy has found success in. 
A combo meal
Perhaps the most recognized form of product bundling is the combo meal. When most customers order food, they want the main course, one or more sides, and a drink. Restaurants quickly learned that they could offer these different items bundled together as a meal to increase sales. Combo meals make it easy for customers who would have bought all the items separately and encourage customers who wouldn't have to make the larger purchase.
Shampoo + conditioner
Almost everyone conditions their hair after washing it. While some companies have blended the two into a single bottle, others bundle two bottles together. The two products will have scents that are paired nicely together and perhaps share a specialization for certain hair types or problems. This is a perfect example of saving a customer time on something they almost always buy together anyhow. 
Clothing outfits
Suits and tuxedos are an obvious example of bundling because all of the parts are required to make up the outfit. You'll often see other bundles of shirts with pants where the individual items match, but also stand alone as separate products more than the pieces of a suit do. People spend a long time picking out clothing that goes well together, so clothing companies selling bundled outfits like this helps shoppers find what they need more quickly.

Home entertainment systems
There are a staggering number of home entertainment components on the market. The choice in speakers alone is enough to send someone to the review sites for hours. This makes putting together the perfect entertainment system stressful for some people. Those who aren't stressed by it might not get components that work together optimally. By bundling the entire setup together, manufacturers avoid both of these problems and nurture happier customers.

Game system + controller + game
Video game manufacturers like Nintendo have bundled a game and at least one controller with them for as long as they've been around. The game system cannot function without these things, so it makes sense to include them, even if they technically are separate products. More modern systems have introduced a variety of different bundles so gamers have a greater choice of which games to get with the console.
Product bundling + SaaS = a great combination or pricing failure?
Assuming you have multiple products, does it make sense to combine product bundling with the SaaS business model? At ProfitWell, we are huge fans of product bundling and a multi-product approach. The ability to get multiple sales from a single customer that might otherwise have only purchased one is a great way to increase your average order value, decrease your customer acquisition cost (CAC), and drive revenue. In fact, we use the model ourselves to bundle our Retain and Recognized products with our free Metrics offering. Cross-selling in this way can also be a great method to introduce a new product and convince customers to take a chance on it.
We took a look at the data for multiple product approach and found that companies with multiple products show much better growth over $100 million than single product companies do. Conversely, companies with a single product found it easier to get to the $10 million mark. We suspect the difference early on in a company's life is the time it takes for management to successfully launch and support products. This is just something to keep in mind if you don't already have a multiple product company.
5 examples of SaaS product bundling
Now let's look at some SaaS companies that agree with us, and have implemented product bundling into their strategy successfully.
Amazon: Prime + Video
Amazon's Prime service offers a number of benefits to subscribers, such as reduced prices on popular items and free two-day shipping on almost everything that Amazon keeps in stock. When they started their video streaming service as a new product, they bundled it with Prime to make each of the services more attractive.

Hotjar: Screen recording + heatmaps + more
Understanding the pain points of users is important to every business, HotJar offers a collection of unique products to aid in that. They can show you replays of a visitor's web session, heatmaps that show which areas of the site are most commonly used, along with many other tools to analyze conversion funnels and collect visitor feedback. All these tools are bundled together into one complete package. 

Adobe: Creative Cloud
Huge products like Photoshop, Illustrator, and After Effects are only a few of the offerings that software giant Adobe makes available to consumers. Each of these can be subscribed to individually, or customers can save money by subscribing to all of them with Adobe's Creative Cloud service.

Box: storage + enterprise app integrations
Box is a cloud-based data backup and storage solution. They have small amounts of storage available for free, but for an extra price users can get additional storage space bundled with Box's enterprise app integration add-on to get even more utility out of the service. 

HubSpot: Growth Suite
Inbound marketing pioneer HubSpot has grown beyond being an innovative CRM system and expanded into machine-learning powered tools that will aid almost every aspect of a business. Although these products can all be purchased separately, HubSpot bundles them together as the Growth Suite for additional savings. 
Pricing your SaaS/subscription product bundle
When it comes time to decide whether product bundling is right for you, and which price points to use if it is, there are a number of steps you'll need to take in order to ensure the best results. Like any business decision, being highly-informed and executing a well-thought-out plan is crucial. Below are some things to consider when you are making the decision to switch pricing models.
Know your customers
Are your customers value oriented? If so, they'll be prime candidates for discounted product bundles. Are they busy? Customers who like to get what they need and get on with their day will love the convenience of bundles. What is frequently purchased together? These are the most likely candidates for a product bundling strategy. The more information you have about your customer, the better informed you'll be on how to approach bundled products.

Determine your discount
The benefits of purchasing a bundle should be obvious, which is what makes customers more likely to do so. This usually includes offering a discount of some sort off the price of each product individually. Be sure to set your discount high enough to attract customers, but not so high that you don't benefit from the increased sales. Looking at your existing KPIs will give you an idea of how profitable each product is on its own and how much wiggle room you have with regard to pricing.

Choose a bundling strategy
There are two types of product bundling. Pure bundling requires users to purchase the bundle, and mixed bundling gives them the option of buying the bundle or purchasing items separately. Think about your customers and your product types to decide which of these fits best for you. 

Use ProfitWell
Everything discussed so far relies on having good data about your customers, their spending habits, and the operation of your business. ProfitWell's free Metrics tool will allow you to quickly and easily access the data you need to make informed decisions about pricing. Our Price Intelligently solution will also use the power of machine learning, along with human insights developed through years in the industry, to help you arrive at the optimal price points for your products.
Conclusion
Product bundling has been a successful pricing and marketing strategy since its inception. It has maintained that success rate throughout many changes in the way we do business and proven itself time and time again as new business models arise. SaaS businesses are no exception, bundling works just as well in this space as it does in any other. Whether you already have multiple products that complement each other nicely, or are looking to give a new product a leg up on its launch, product bundling is an option well worth considering. If you do make the jump to bundling, ProfitWell tools will be there to help you get it right from the beginning, so you can focus more of your time growing your company and less of it trying to get pricing right.