Learn all about revenue marketing, the best practices to follow, KPIs, and metrics to set up and keep track of, and more.
Revenue marketing has been one of the most trending topics in the marketing industry in recent years. But what is it? Is this another buzzword that will amount to nothing? No, revenue marketing is absolutely real. It's so real that most organizations have created a whole department from it. Today, many organizations have a revenue marketing team and a chief revenue officer—this indicates that it's here to stay.
A revenue marketing system entails a significant shift in focus for the marketing team and the prioritization of more targeted and goal-oriented marketing tasks—it goes way beyond personalized marketing and traditional lead generation. Let's dive deeper to find out what it is exactly.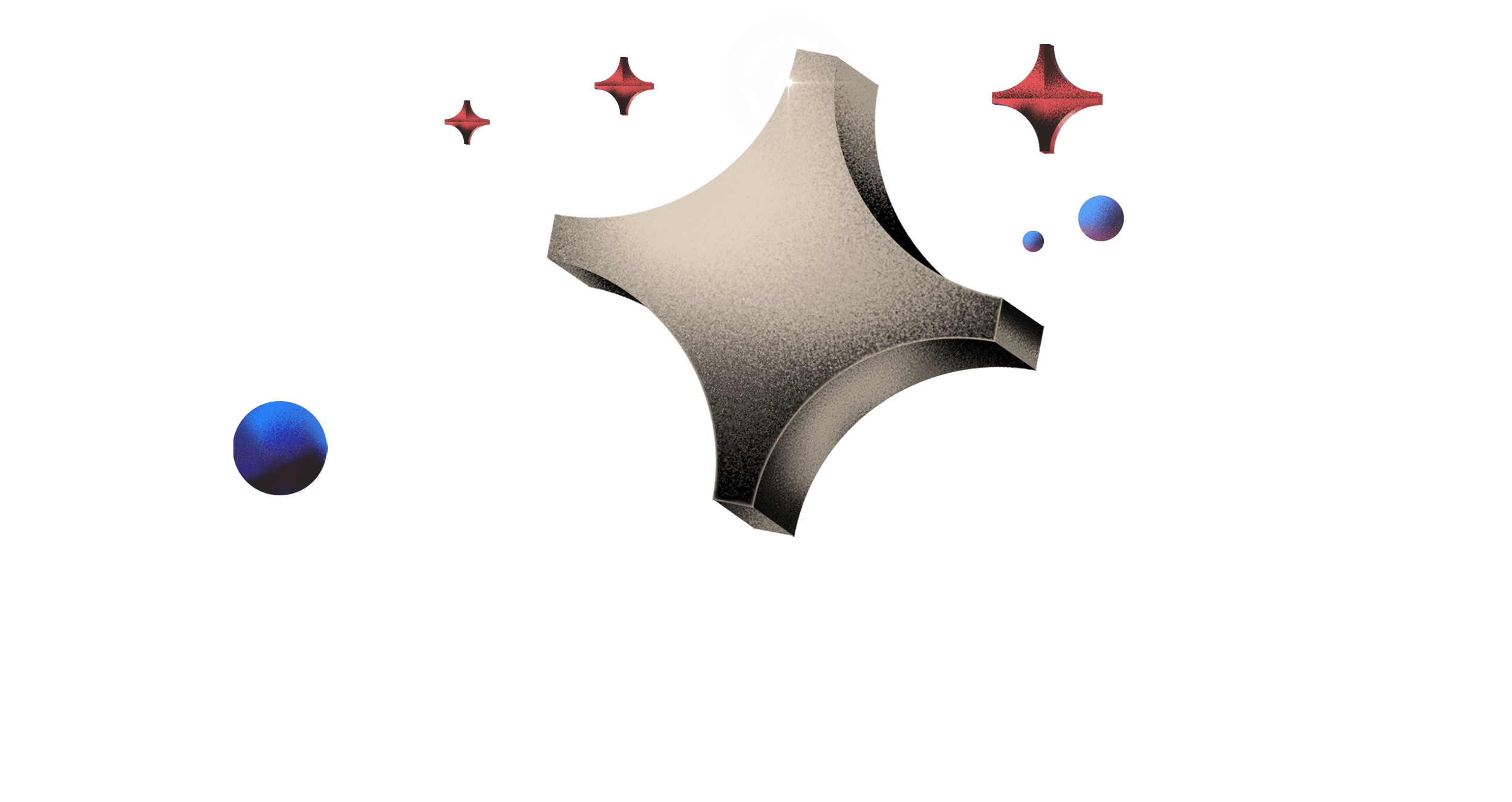 What is revenue marketing?
Revenue marketing refers to a strategy where marketing and sales work together to attribute their campaigns directly to attaining organizational revenue goals and engaging leads even after sales reps take them over. It aims to develop strategies that can be repeated effectively to drive the acquisition of new customers and predict sales and revenue.
In this type of marketing, a more comprehensive approach is taken where both, the sales and marketing teams, join efforts to maximize return on investment (ROI). They do this by creating a constant and ongoing feedback loop. Included among the things revenue marketing strives to achieve are:
Aligning marketing and sales to work toward the common goal of revenue generation.
Generation of sales-qualified leads and driving them straight into the sales funnel.
Aiding the solid and seamless journey of customers throughout the funnel.
Successfully attributing sales to repeatable campaign specifics.
Enabling marketing even after leads get passed on to sales.

Why is revenue marketing important?
According to a Gartner study, potential B2B buyers spend most of their time researching products and brands independently—mostly on online platforms. They spend only 17% of the time talking with vendors.
This indicates that sales executives get a small window to convince buyers that their products are high quality. This also indicates that your low-touch conversion system should provide the requisite data needed to connect marketing with revenue.
Because of this, a lead generated separately by the sales team has a lower chance of converting into a sale. Even so, this will depend on the industry and the type of customer. The holistic revenue marketing journey enables both, the sales and marketing teams, to pursue leads using different techniques and optimize prospects.
In fact, a MarketingProfs study found that organizations whose marketing and sales strategies are well-aligned can attain approximately 38% higher conversion rates and 36% higher customer retention rates. Without a doubt, revenue marketing is the go-to strategy in this age where businesses have better access to data and consumers are more aware of their needs.
What are the primary approaches to revenue marketing?
Marketers can no longer consider moving a lead to the consideration stage as a job done. Rather, they have to establish collateral that supports the entire buying cycle. Here is an outline of the primary goals of a revenue marketing model:

Customer-driven
This personalized marketing approach focuses on creating a solid and seamless journey for your prospects through the sales funnel.

Holistic approach
This strives to transform your marketing department from a conventional cost center to a holistic revenue-generating center.

Evidence-driven approach
This revenue marketing approach focuses on scaling strategies that are thriving in a predictable way.

Creating measurable outcomes (in terms of revenue)
Unlike traditional marketing approaches that prioritize traffic increase at the expense of fulfilling customer needs, revenue marketing is a more specific revenue generation approach. It strives to create measurable outcomes for your marketing teams pertaining to the revenue generated and pipeline activities.
Revenue marketing strategies in 5 steps
Executing a revenue marketing strategy doesn't necessarily mean scratching everything you've accomplished over the years. Instead, it gives you a chance to review your sales and marketing efforts to ensure that they effectively drive revenue growth. Here is a breakdown of the 5 steps of revenue marketing:

1. Define the roles of your sales and marketing teams when it comes to growth
Given that there's a lot of overlap between your marketing and your sales function, it's a smart move to define the roles of each department in your growth strategy. Internally validate the sales cycles, digital personas, and channels. Ensure that you include a robust growth plan and communication plan.

2. Align resources to create proper collateral and campaigns
Think about where you are today and where you hope to be. Armed with the knowledge from customers and your sales, develop and distribute your campaigns and collateral. In short, create SEO and content for every stage of the buyer's journey, implement automated email marketing, and any other B2B marketing strategy that's ideal for your B2B company.

3. Map out the entire customer journey
Create a roadmap outlining the whole journey from lead to lifetime customer value. This map will illustrate all the touch points customers use to contact your brand. They will also help you look at your product, brand, and processes through the customers' eyes, so that you can visualize their journey throughout the funnel. As a result, you'll be able to give your consumers the ultimate customer experience.

4. Optimize your technology to help drive or measure revenue
You should optimize your tech stack with sales software and integrated marketing automation. Doing this will help you uncover real-time insights about your sales, which types of customers are purchasing, and how much revenue your sales and marketing campaigns are generating.

5. Create metrics and KPIs to follow
Establish your top revenue metrics and establish dashboards that demonstrate the progress of your performance.
Revenue marketing KPIs: Top metrics to follow
Here is an outline of revenue marketing KPIs you should follow to maximize your profit generation:

Revenue metrics
These refer to those metrics that measure the effectiveness of sales and marketing strategies. They include the cost of customer acquisition, customer lifetime value, and conversion rates. 

Predicted revenue
This is an estimation of the amount of money your business will make. Typically, projected revenue estimates how much you'll earn from your sales and marketing efforts.

Revenue forecasting
This is the process of estimating the revenue that will be generated over a given period, usually quarterly or annually. For example, if you want to determine how much revenue you'll generate in the next quarter, a revenue forecast will show you where you're headed at your current pace.

Customer accounts won
This metric determines the number of new customers in the sales funnel. It measures how successful the sales and marketing teams are.

Proxies to accounts won
This KPI determines the number of proxy accounts your sales and marketing teams successfully brought to your business.

Marketing ROI
This is the practice of attributing revenue and profit growth to the impact of sales and marketing initiatives. Calculating marketing ROI enables organizations to determine the degree to which marketing efforts, either on a campaign basis or holistically, contributed to revenue growth.

Cost per funnel result
This metric measures the effectiveness of the customer's buying process—the process through which someone discovers your brand, learns more about your product and then makes a purchase to become a customer. The shorter the funnel, the less costly it is.
Revenue marketing FAQs
What is a revenue marketing strategy?
This is a strategy where marketing works with sales to attribute their campaigns directly to revenue and engaging leads even after the salespeople have taken over. It shifts the focus to more goal-oriented and targeted marketing tasks.

What is the goal of revenue marketing?
It's geared toward driving revenue growth predictably. Implementing this strategy properly will align your sales process and marketing plans toward a common goal by establishing an ongoing feedback loop between sales and marketing.

How does marketing help revenue?
Marketing helps boost sales and ultimately the revenue generated. It analyzes product preferences and customer purchases to develop ways of satisfying customer needs.

What does a revenue marketing manager do?
They maximize business opportunities for profits and revenue. To achieve this feat, revenue managers compile and analyze data to make decisions about pricing.

What is revenue-driven?
This is the act of aligning sales with marketing to understand the quantitative effect that marketing investments have on revenue. A revenue-driven marketing strategy has always been the holy grail of marketing managers. This strategy can help you increase the revenue generation of your B2B company.