The subscription model is booming. Almost everything is sold as a subscription, from socks, razor blades, and other grooming products, across wellness and delivery services, to various software and streaming services. Without further ado, let's look at nine subscription-based companies that have absolutely nailed it.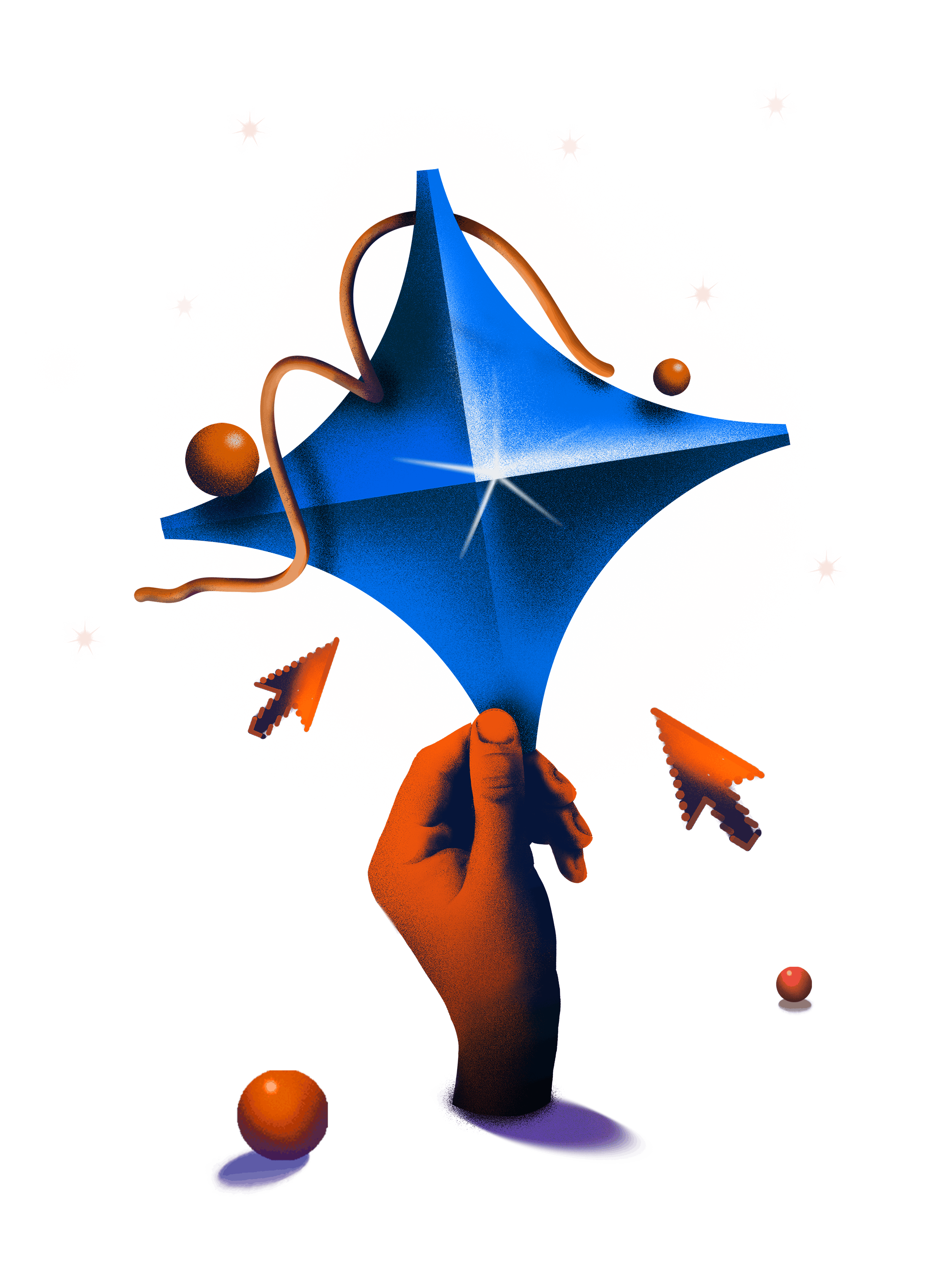 What is a subscription company?
A subscription company is a business that sells their products on a scheduled time basis. The products that subscription businesses sell are usually consumables or licensed products that can only be used for a finite amount of time. So why the subscription business model? It's simple: the subscription revenue model benefits both customers and companies. Customers enjoy the convenience of auto-renewals and having access to a high-value offer for a low ongoing investment. Meanwhile, companies offering subscriptions can scale with confidence, with predictable revenue and deeper relationships with their customer base.
The 4 types of subscription businesses
The subscription business model is here to stay. Of course, it's one of the predominant business models for modern software, but you'd be hard-pressed to find an industry that hasn't seen at least one subscription success story in the past few years. Let's take a look at some of the most prevalent types of subscription businesses. 
Software
Software-as-a-subscription (SaaS), is the go-to business model for software. The ways in which companies price may vary but all SaaS companies rely on recurring revenue as a business model. The absolute beauty of SaaS as an industry is that success comes down to one giant formula that every subscription company is following. Unlike more complicated industries, SaaS success is predicated on building a great product, gating that product in some manner through a paywall, and keeping those customers that go past the paywall around for as long as possible through continued usage.
Boxes
The term "subscription boxes" took off in the last decade, and since then it seems that almost every product is offered in a monthly "subscription box-style service." We're seeing meal kits, makeup (Birchbox), and even pet (BarkBox) subscription boxes. 
Ecommerce
Almost every subscription box is an e-commerce subscription that uses delivery services to reach customers, but not every type of e-commerce is a subscription box. Think recurring orders of household goods like paper towels and toilet paper, or Dollar Shave Club's recurring razor orders. 
Accessibility 
Accessibility subscriptions are somewhere in between software and e-commerce. These subscriptions give you access to content or products. So, services like Netflix, Spotify, and Amazon Prime are great examples. You're paying a monthly subscription for on-demand entertainment, and/or one-day shipping.
6 most popular subscription services
Although the subscription business model is incredibly popular it doesn't mean that starting a subscription company is easy. With a heavy reliance on recurring customer relationships, the subscription model requires a constant focus on providing long-term value. Providing that level of consistent and compounding value can happen only when businesses understand their customers inside and out. Here is a list of some subscription services that are nailing it.
ClassPass provides a monthly membership to over 30K fitness studios around the world. Rather than join one gym, you can join ClassPass and try different fitness classes at different gyms.
ClassPass provides accessibility to a multitude of fitness classes and it gives people the opportunity of not having to commit to just one gym. Their target audience ranges from fitness fanatics to those who simply just want to "try it out." Their pricing ranges from $15 to $199 a month for credits varying in value that can be redeemed for classes.
HubSpot offers a full stack of software for marketing, sales, and customer service with a completely free CRM at its core. The platform is the quintessential SaaS platform and they have been dominating the space for years. HubSpot's main benefits range from its free CRM, how well all of its tools work together cohesively as well as the easy setup, and it cannot go unmentioned that HubSpot coined and championed the term "inbound marketing." Inbound marketing revolves around creating educational and informational content to attract new leads i.e. blog posts, eBooks, and webinars. HubSpot's target audience ranges from small businesses looking to build out marketing automation to large enterprise customers that are looking to upload 10,000 contacts into the CRM. Not only is that reflected in their pricing—starting at $50 for that small business—but the inclusion of the free CRM is just as important.
Webflow is a web-based drag and drop tool for building responsive websites, a team that stands behind the "no-code" movement. Their goal is to create a world where everyone can create powerful, flexible websites and apps as easily as they create documents today. Webflow is a freemium product until the user is ready to launch, meaning there is no free trial. The customer can take as long as they need to build out the website, but when they want it to go live, they'll have to pay. 
Webflow offers a variety of products ranging from a designer tool that gives the user the ability to create and design a website without key UX and UI knowledge, as well as an interactions and animations tool that bring all the power of CSS and JavaScript into a completely visual tool—empowering their customers to build complex animations without code.
Webflow boasts some big-name clients on their website but you can start building with a basic plan at just $12. They also offer a freemium product with the goal of capturing customers in hopes of proving their worth. 
MasterClass is an eLearning website that offers video lessons from some of the world's best actors, chefs, athletes, and more. MasterClass pulls in some big names to provide expert classes to those looking to learn how to cook with Thomas Keller, direct a scene from Ron Howard, and even hit that all-important three from Steph Curry. MasterClass offers high-quality lessons from experts in their field, that you can take in the comfort of your home. Prior to this, there was really no way to learn from these experts unless you had the budget or started working for or with them. The platform also offers feedback on a student's progress and work, a student community, and of course access to the field masters that wasn't possible before. Where MasterClass is gaining traction is in targeting a mass audience of more casual learners, and it is succeeding at getting them to pay a substantial price ($180 annually) by the standards of media or consumer internet platforms. 
As a premier provider of human capital management software and services, Zenefits targets small business customers—aiming to disrupt the benefits and payroll ecosystems. Zenefits powers its customers with the tools to help run their operation with a simple and intuitive way to streamline onboarding, benefits, payroll, PTO, and human resources. There are only 20,000 companies in the United States with more than 500 employees. Zenefits is leveling the playing field for the 99.7% of businesses in the U.S. with less than 500 employees, whose teams are often under-resourced and overlooked.
Foundersuite is "the ultimate funding stack," a complete set of tools for startups looking to raise capital. It's composed of product features for financial intermediaries, investors, accelerators, and existing teams. It's an investor database to build your funnel, and a CRM to manage that funnel. Foundersuite offers pitch deck hosting tools and sets of documents (think term sheets and cap tables) bringing structure, speed, and efficiency to fundraising and investor relations.
Founder and CEO, Nathan Beckford says, "You're not born knowing how to raise money." His team knows investors are looking to make quick decisions on whether or not they want to move forward with an initiative. They also know that if budding companies try to connect with these investors but approach it the wrong way, they waste an invaluable introduction. 
Foundersuite users say that the tool has become an integral part of their launch and management process. It saves them time, money, and helps with internal and external communications. Foundersuite's pricing varies depending on what functionality users are looking for, but it's very clear that their target audience is early-stage startups. They offer a freemium product and scale up to the "Agent" plan for a monthly fee of $150.
The 3 subscription box services we're keeping an eye on
The subscription box has gained mass popularity throughout this last decade from receiving monthly boxes of socks, makeup—even pickles. But we're keeping an eye on these three that are really standing out as the best subscription boxes in their respective categories. 
Hunt A Killer is an immersive murder mystery subscription box game that turns the subscriber into a detective. Armed with clues, the at-home detectives must pay very close attention to each clue in hopes of solving a mystery. 
A quick Google search will reveal multiple four-star ratings of the subscription. It scored 4.5/5 on Trustpilot. Most rave reviews applaud the product for being a unique and fun bonding experience for friends and family. 
Flex is a feminine hygiene company that allows women to personalize and receive a monthly beauty box of feminine hygiene products in the comfort of their own home. Flex states that their mission is to "create a body-positive, life-changing experience through the products that we make and the conversations that we spark."
Not only does it offer 10% off your first box, but the website includes great educational resources on how to use their hygiene, skincare, and beauty products. 
The term superfood has also risen in popularity concurrently with the popularity of subscription boxes, so why not combine the two? Boku Super Food does just that with a subscription to powdered superfood and vegan proteins. They also take the meal kit business model approach similar to Blue Apron by including different kinds of ingredients in each order.
Tools & strategies that subscription companies use to grow
In order for subscription companies to thrive and survive, they not only need to acquire new customers, they also must retain and expand the business. Being able to price correctly, understand important metrics, reduce churn, and of course recognize revenue are key aspects to building and sustaining your subscription company. 
Price optimization
Most subscription companies are missing out on 30% or more growth because they haven't optimized their pricing in years. They obviously need to acquire customers, but their pricing growth lever is actually 7.5x more powerful for growth. Yet, we see companies spend less than 10 hours per year on their pricing strategy. We study subscription pricing and growth more than anyone else in the world and publish our findings to help everyone learn. Our Price Intelligently service combines pricing data and industry-leading expertise to accelerate subscription growth for companies.
Metrics and reporting
Organizations need to understand why they are or not growing. Without insight into their analytics, they are lost. Real growth requires understanding how a company's prospects became customers, and connecting that data through the entire customer lifecycle. ProfitWell Metrics is the window into all the important growth metrics from retention to revenue, to engagement and usage.
Churn reduction
Most subscription companies don't realize they have a churn problem aside from the obvious, customers actively cancelling. They don't recognize the passive component of churn which is made up of credit card delinquencies. Whether it's a failed payment, expired card, or a credit limit reached, companies only recover three out of 10 customers whose payments fail. Over 20% of subscription companies utilize ProfitWell Retain, which means we've studied billions of data points on why payments fail and how to recover them. Retain's algorithms are constantly evolving to push your recovery rates up.
Flexible billing and payments infrastructure
Subscription companies are built on recurring billing models which can quickly become complex when managing different product plans, or pricing models. There's also the added complexity of foreign payment methods and sales tax compliance for companies selling globally – which digital goods and service providers often tend to. There are a variety of tools out there used by successful subscription businesses to manage their financial operations, some of which solve for particular parts of the overall infrastructure, like Stripe for payments, Alavara for tax, Chargebee for billing, while others offer the complete infrastructure in one tool – like us, here at Paddle.
Most popular subscription services FAQs
Whether you are starting your subscription business from the ground up or you're a seasoned veteran, questions will arise. Here are a few FAQs we see quite often:
Why have subscription services become so popular?
Convenience, value, and personalization are just a few reasons why subscription services have become widely popular. Check out more on subscription economy trends here. 
What is a monthly subscription box?
A monthly subscription box is a specially curated box of products shipped to customers on a monthly basis. Some of the most popular subscription boxes include Sephora, Ipsy Glam Bag, Stitch fix, HelloFresh, FabFitFun, CrateJoy, Loot Crate, and more.

How many subscriptions does the average American have?
According to Forbes, the average American uses 3.4 services just for streaming!
What are the most popular streaming services?
At the moment, Netflix is the most popular streaming service with more than 220 million subscribers. Other streaming providers that enjoy a high number of monthly subscribers include:
Amazon Prime Video
Disney+
Hulu
HBO Max
Apple TV
What is the best way to measure growth?
Looking at your MRR (monthly recurring revenue) is the best way to measure growth. It accounts not only for your incoming monthly revenue but also for any other expansion revenue and upgrades. We've got more on measuring growth here.
What are MRR and ARR?
MRR is monthly recurring revenue whereas ARR is Annual Recurring Revenue. To measure that growth or decline, you're ultimately focused on the almighty MRR or "Monthly Recurring Revenue" metric. More on MRR here.
What is churn?
Churn refers to customers no longer using a company's services or products and it can be extremely harmful to your company's success. We've got more on churn here.
At the rate subscription companies and services are growing, it is no surprise that traditional businesses are going to adapt and try their luck in the subscription economy. Consumers are looking to receive value, convenience, and incredibly personalized experiences when purchasing a product, and it just so happens that the subscription business model checks all the boxes.