There are a few things you can do with your data in Intercom:
Add revenue data to your primary "Details" view for Contacts and Companies.

Within "Contact Details", you can view more properties. Search for "profitwell", and then all the associated data will be displayed for you. Hit "Edit" in order to add any of these metrics to your primary view of the customer in the Inbox and more.

Increase filter options for customers and companies

You can filter customers and companies by subscription metrics like MRR, subscription plan type, plan status, activation date, churn date, engagement level, and more. This helps you better understand your growth, and helps you build more detailed reports.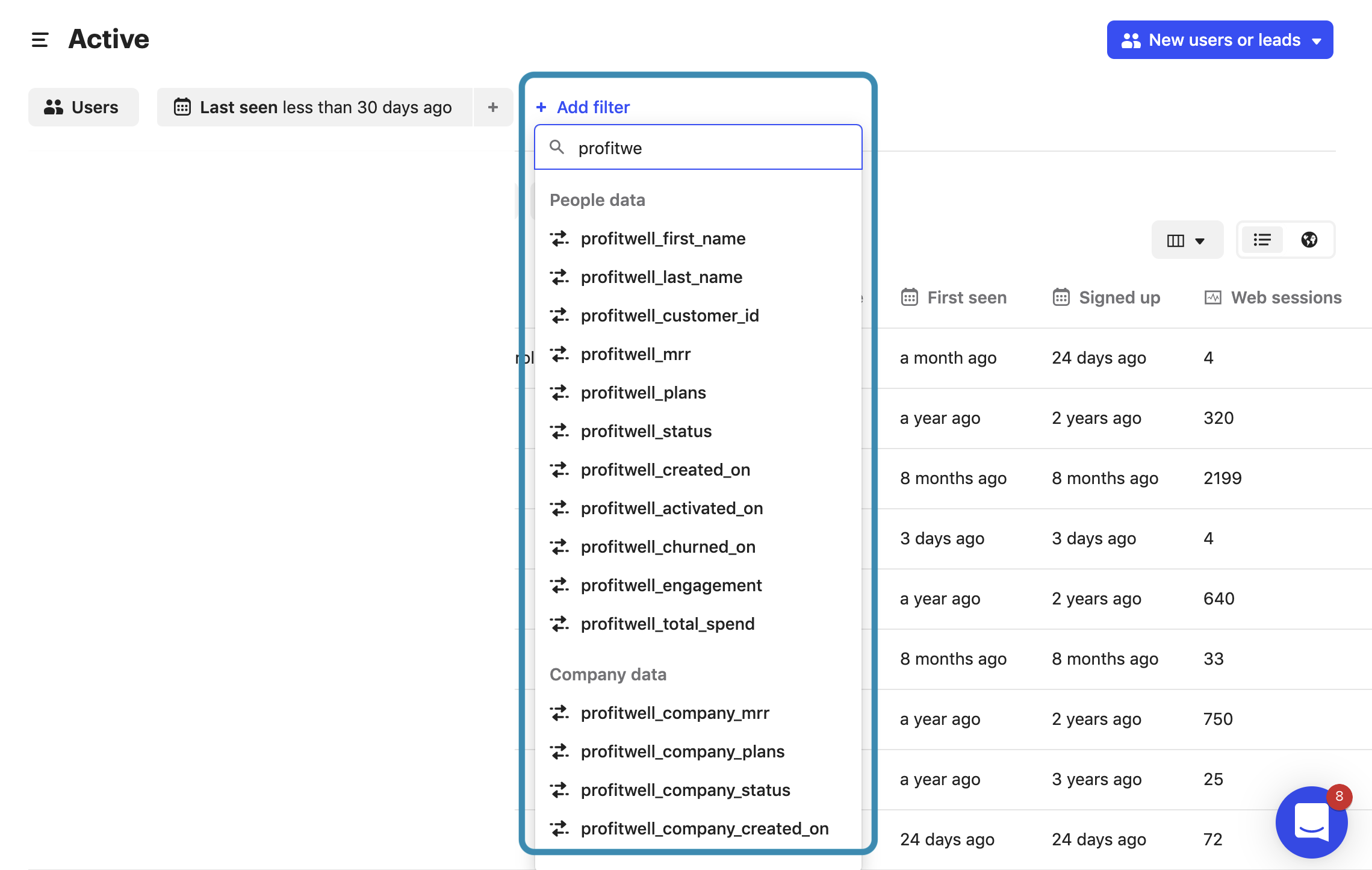 Build automated workflows based on subscription metrics

By creating automated workflows based on customer segments, you can save time by automatically assigning customers to sales rep, customer success rep, etc., based on how much they pay you or the recent activity changes of their subscriptions. You can also create other automated workflows to send out customized messages and understand customers better to service them more fully.