Only certain designated roles within Paddle can gain access to viewing the ProfitWell dashboard. If you want to invite a team member to your ProfitWell account, they must hold one of three roles within your Paddle account:
1. Admin
2. Technical
3. Subscription KPIs
To check or change the status of a team member in Paddle, go to Business Account > Team Member.
If you're adding a new Team Member to Paddle, select the top right button that says + New Team Member and invite the new member's email and select one of the designated roles from above to provide access to ProfitWell.
If this is an existing Paddle member, click on the three dots on the right hand side of the user's name and select Manage.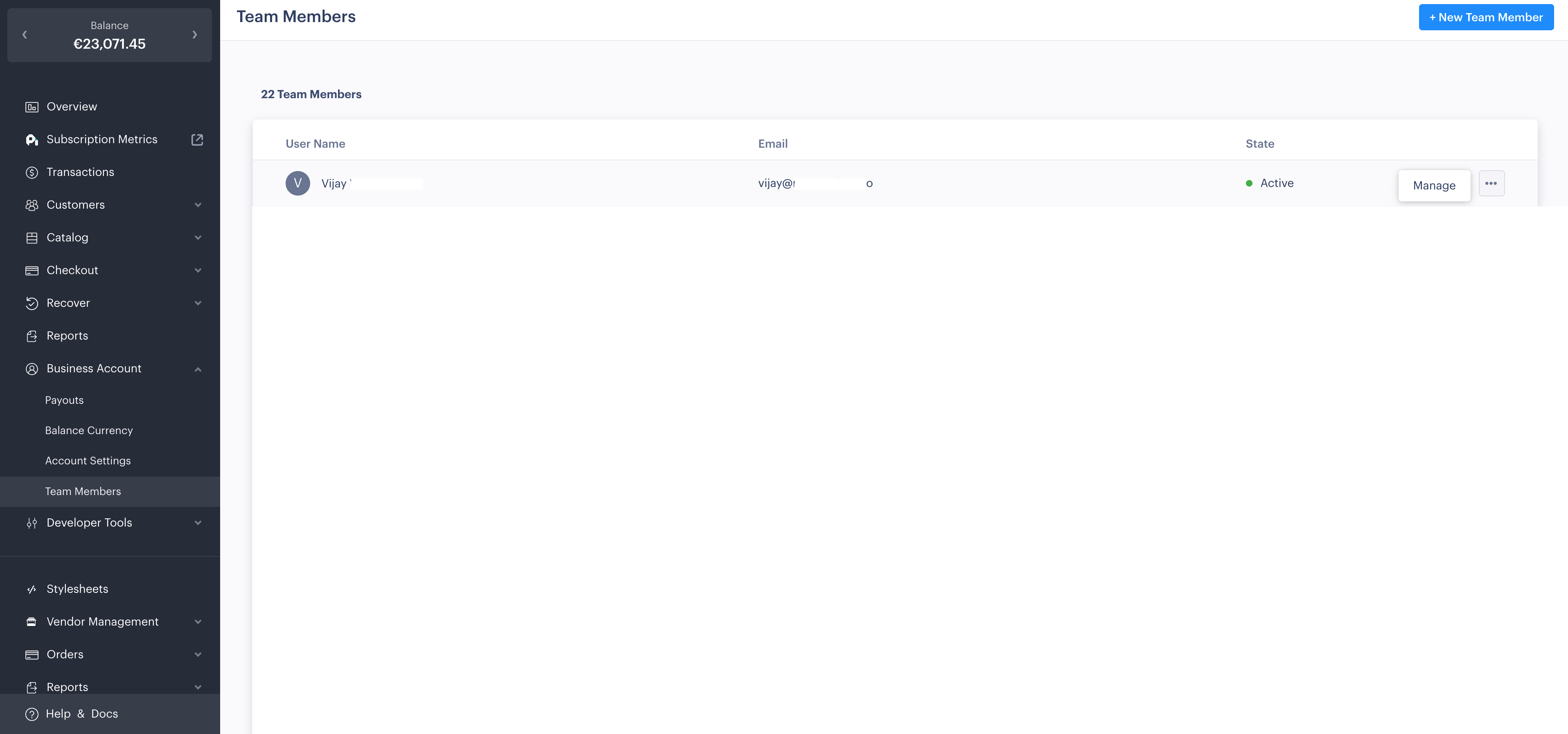 On this tab, choose either Admin, Technical, or Subscription KPIs to give this user access to ProfitWell. Once the user is given the designated role, the ProfitWell tab will appear on the left hand panel.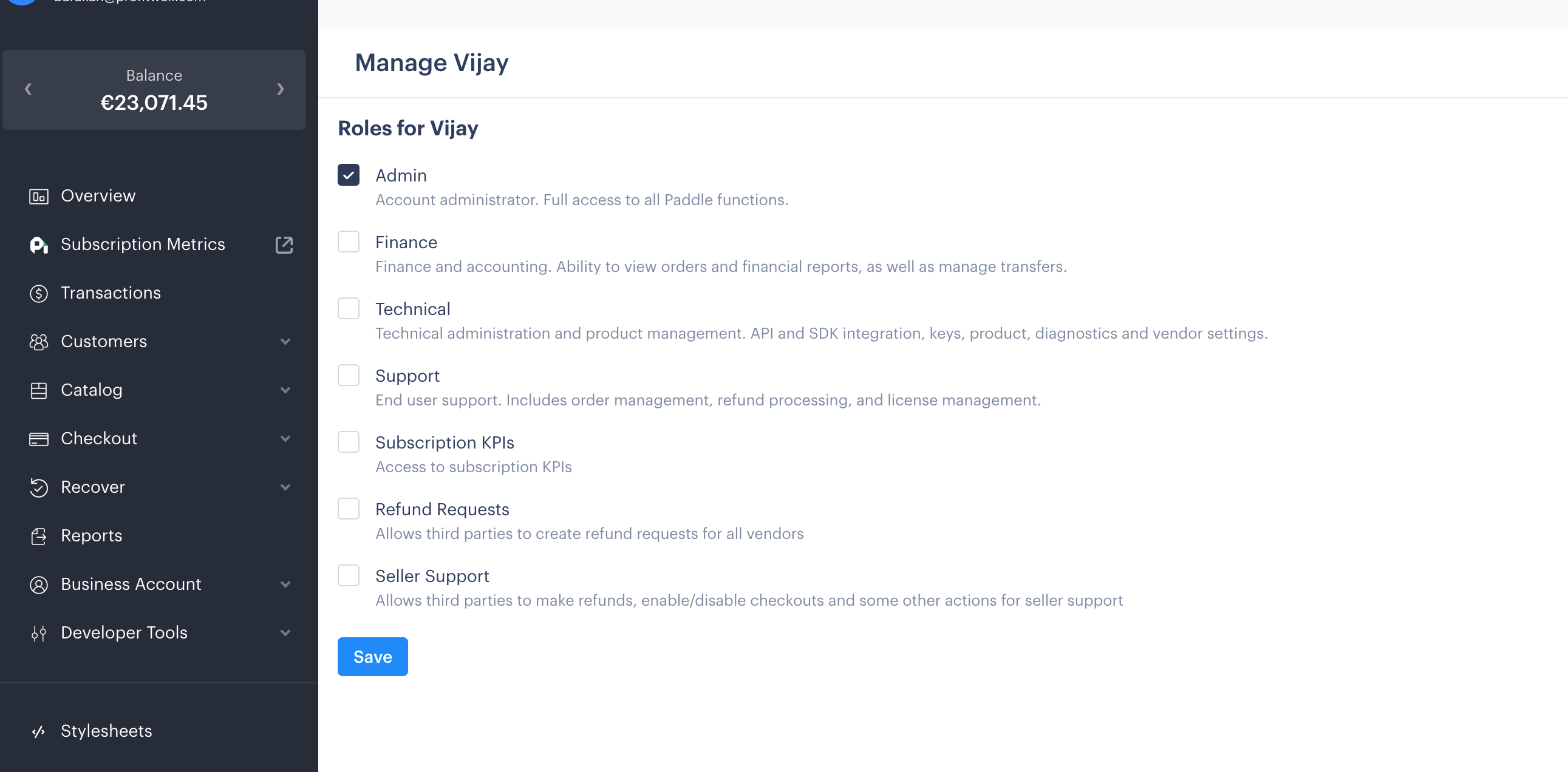 If you have any additional questions, contact support@profitwell.zendesk.com