Email us:
1. A mapping of which email/customer id correlates to which phone number using this template. Note: Please format your phone numbers with the "+" included
2. Where most of your customers are based
If you are a US based company or you have users in the US, we need a few additional pieces of information:
3. Official company name
4. Company address
5. Company point of contact name, email address, and phone number
Send to support@profitwell.zendesk.com to get set up!
Why should you be using SMS?
SMS is an excellent channel to reach out to your past due customers and recover their failed payments. According to Adobe, 90% of SMS messages are read within 3 minutes. Retain's SMS functionality is designed to target your customers at the right time in a highly personalized fashion.
This is included at no additional cost as part of your Retain subscription.
How do we get your customer's phone numbers?
For those using Stripe, Recharge, and Zuora to manage subscriptions, we automatically pull in all of your customers phone numbers and there is no extra set up required. For those using other subscription management platforms, we'll need you to share a CSV of customers and their phone numbers. A simple two column CSV of customer email or customer ID mapped to phone numbers is great.
Since these messages are transactional in nature, you don't need explicit permission from your customers.
How do we send SMS messages?
We're powered by Twilio for state of the art performance and reliability.
But how does it actually work?
When a customer's payment fails, we send them 1 SMS message:

Customers are then directed to our proprietary no-sign in forms where they can update their payment information.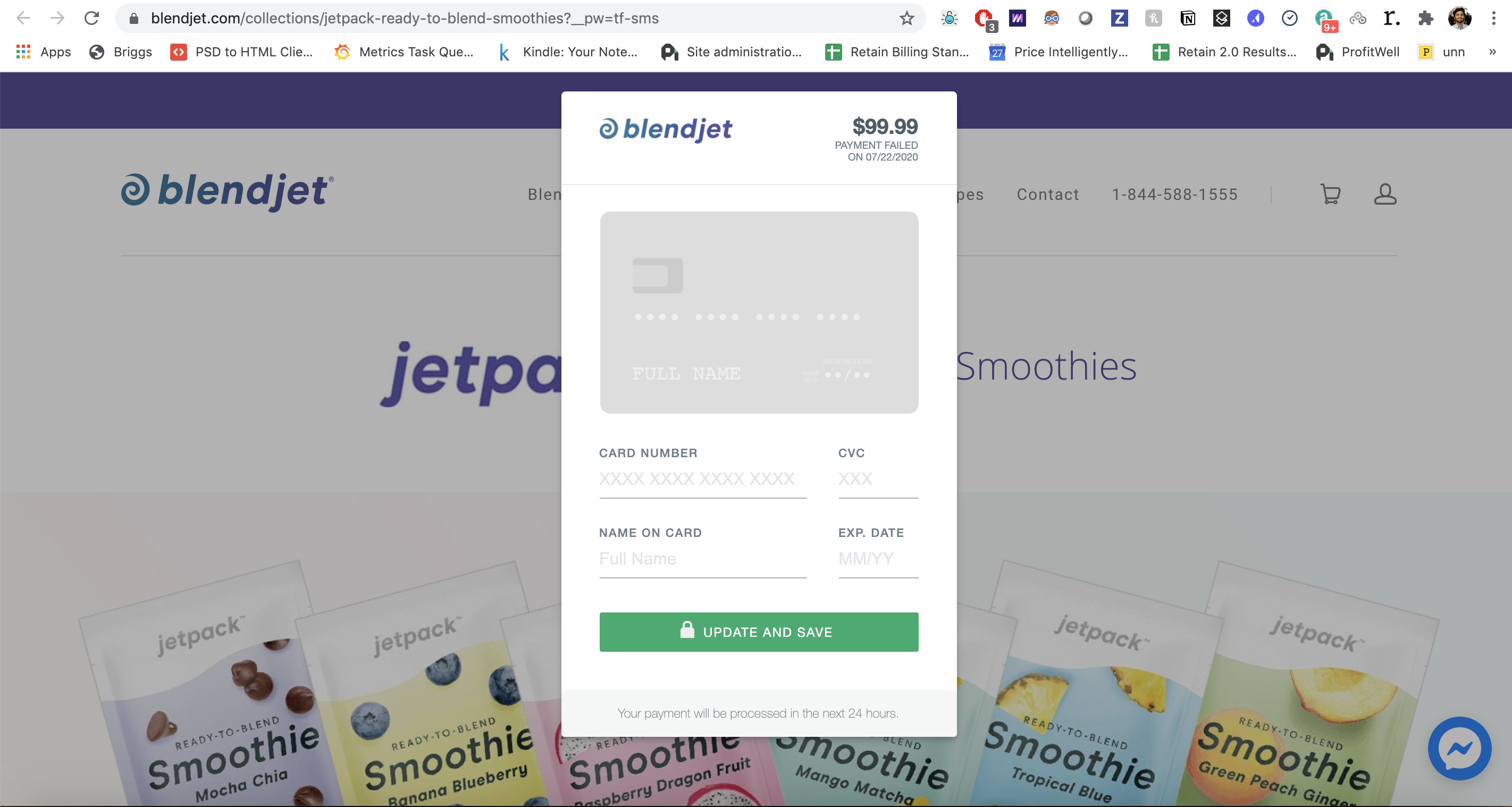 At this time, we don't support customer replies to SMS messages.
Customizing your SMS messages:
If you're interested in adding some customized copy specific to your brand, please reach out to us. Emojis are encouraged.
Preview:
You can preview SMS in your Retain control center