You can connect your Salesforce account with ProfitWell in order to push customer subscription revenue data into Salesforce accounts and contacts. For details on compatibility, please see end of page.*
For success in connection, please ensure that you are on a compatible edition of Salesforce, and that the REST API is enabled for your organization. For optimal performance, continue the steps below as a "System Admin" user.
To get started from within ProfitWell, you can follow these steps:
1. Go to ProfitWell > Account Settings > Integrations.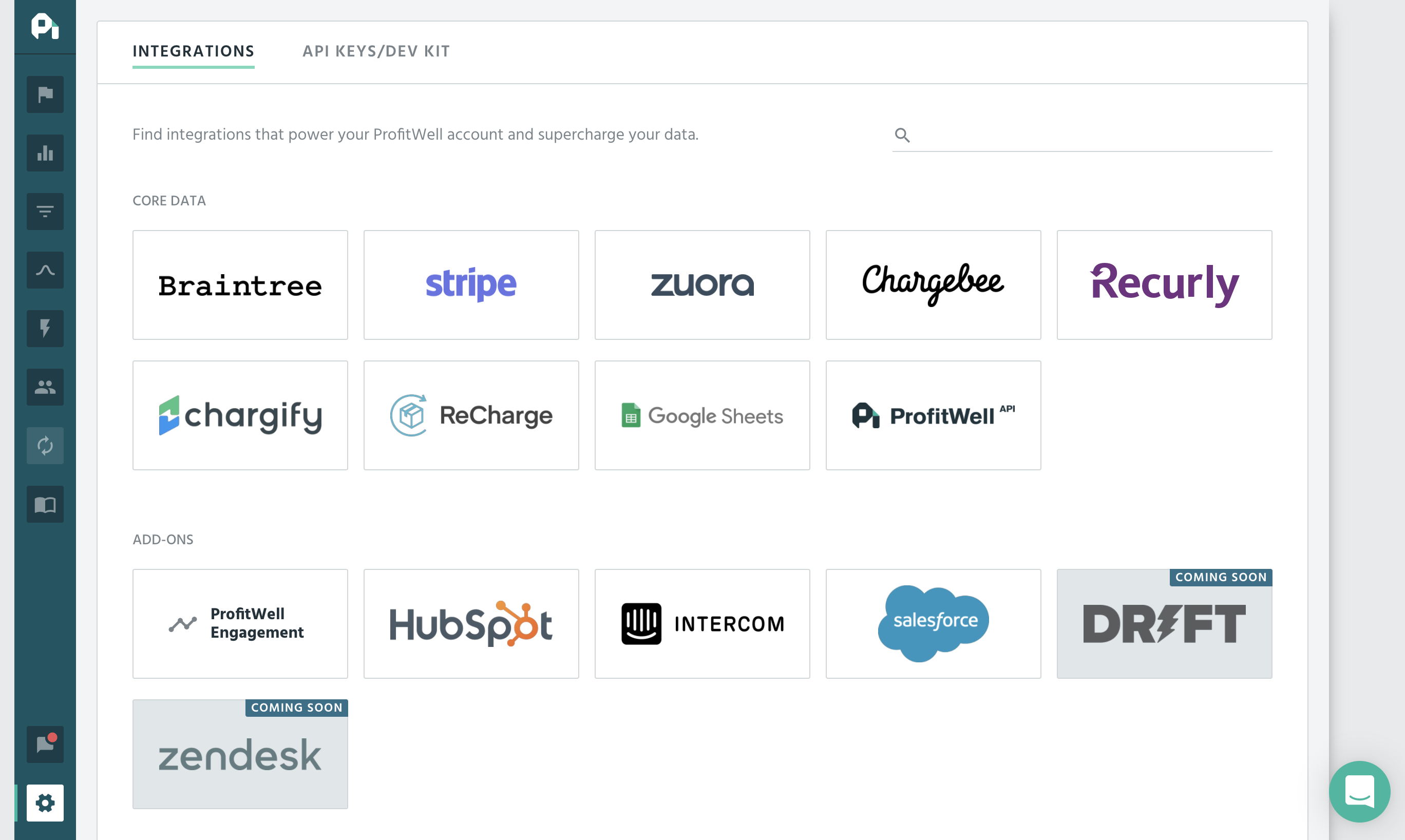 2. Select the Salesforce add-on card and hit "GET STARTED".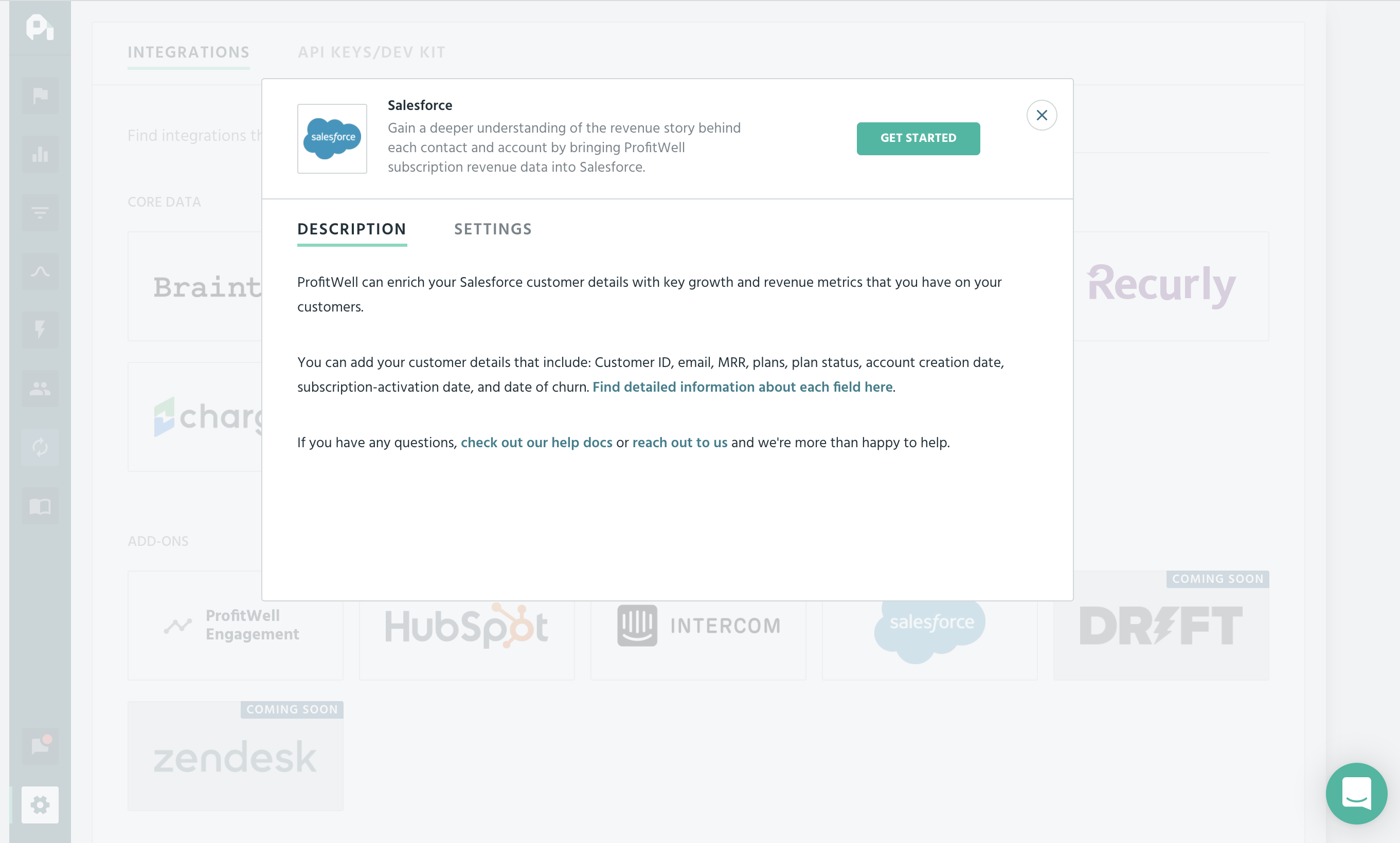 3. Allow ProfitWell to access your Salesforce account in order to connect the data. We recommend that you OAuth through a "System Admin" user for this step.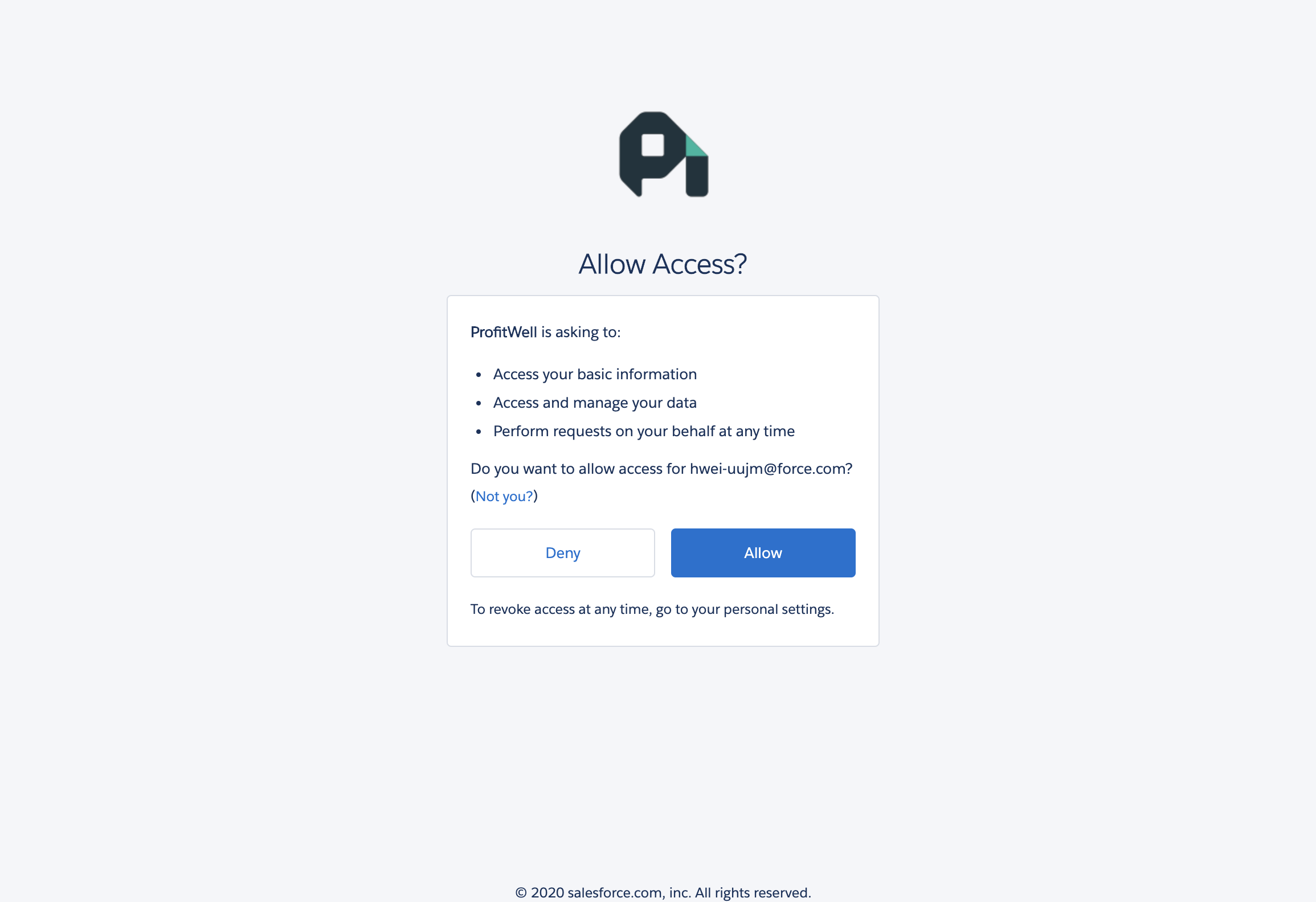 4. After connecting, you should be receiving a confirmation email to notify you as soon as your data has properly synced. This could take up to 3 hours or so, depending on the queue size at the moment.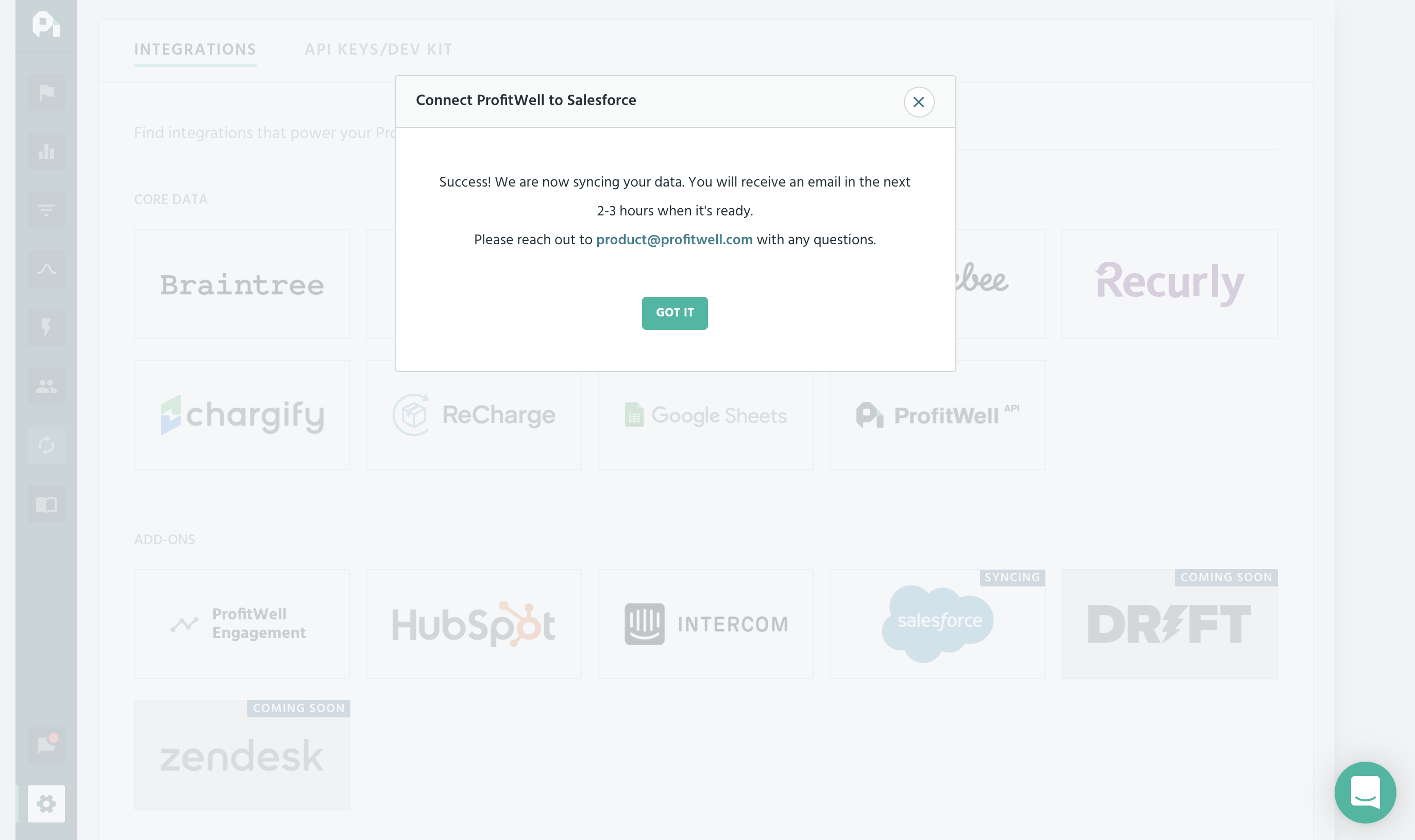 5. Your Salesforce card will display "syncing" as the status until the data is fully ingested into Salesforce.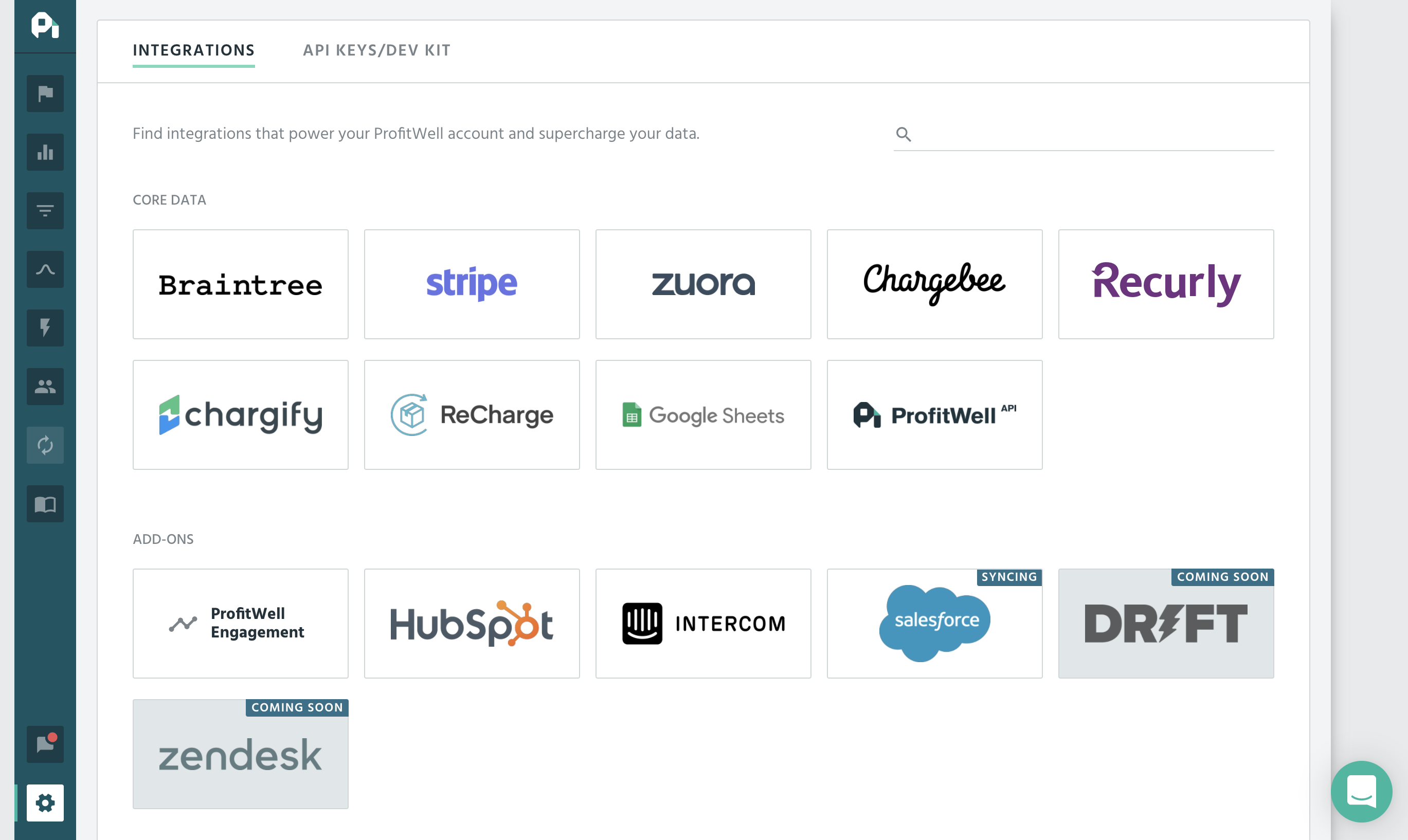 6. When the integration has successfully connected all the data, you will see this green checkmark.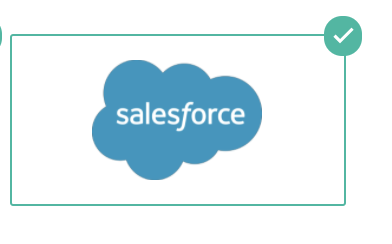 ProfitWell <> Salesforce compatibility notes:
*Currently, the integration is compatible with the following Salesforce editions: Enterprise, Unlimited, Developer, Performance, Database.com and select versions of Salesforce Classic and Lightning Experience.
For Group and Professional editions, please enable the add-on paid feature within Salesforce. Force.com plans do not have API access at this time.