Virtual plans are collections of your company's plans that are logically grouped together, allowing you to segment your metrics by multiple plans at once.
First, navigate to Account Settings → Data Settings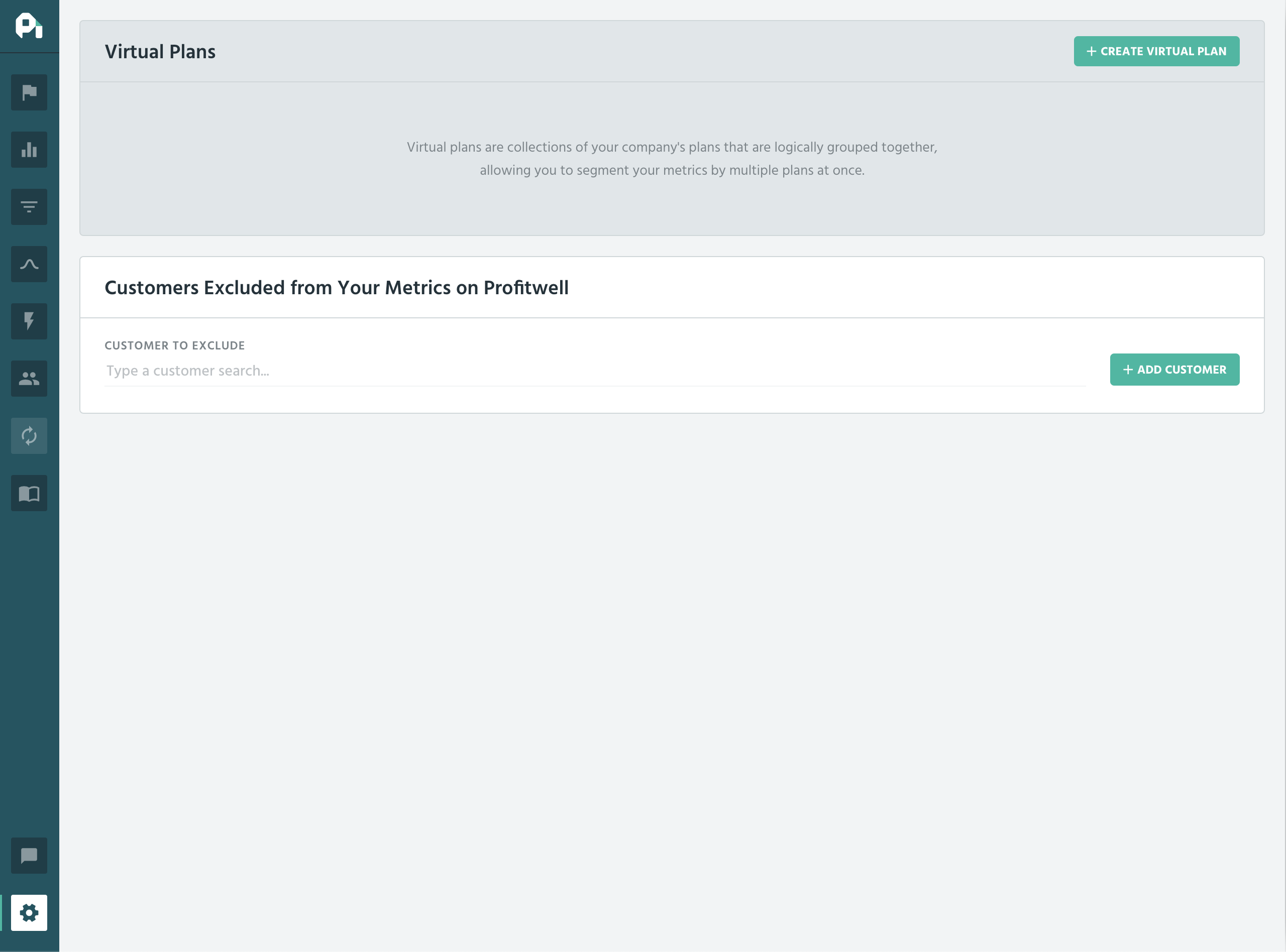 Click on "+ Create Virtual Plan" and select which plans should be bundled together and assign a name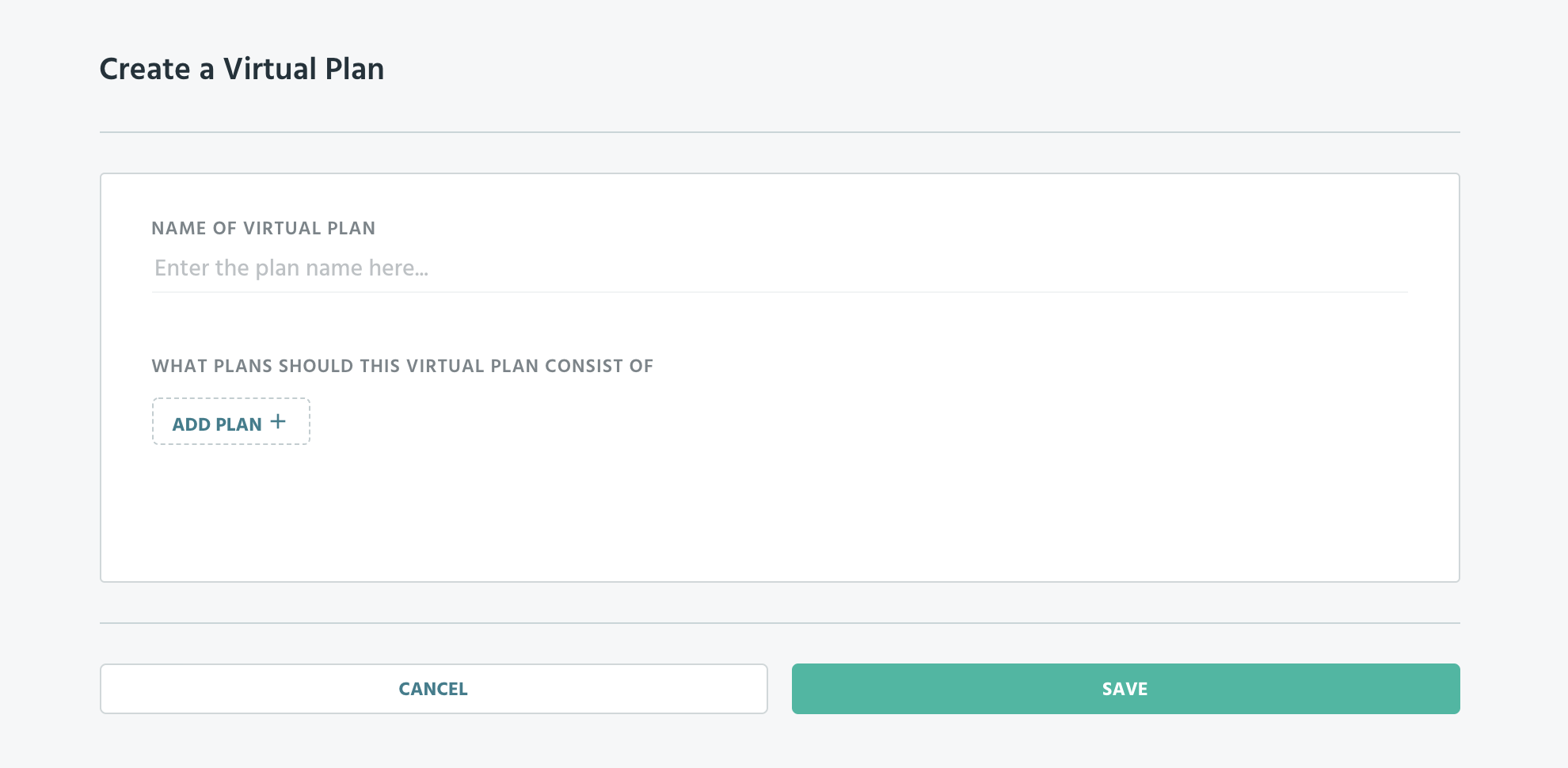 You can now go to segmentation by plan breakdown and compare your virtual plans. In the customers tab, you can also filter out customers by virtual plans.